Browse Consultants by date
16/04/2021
Consultant Country: United States
Feast PR is a boutique marketing and public relations agency specializing in crafting impactful strategic digital and traditional brand-building campaigns tailored to fine food, wine, and spirits brands - from promising start-ups to well establish producers and international boards.
Based in NYC, FeastPR focuses on more than storytelling - we dig to the meat of the matter and the heart of each brand to ensure its unique values resonate with target audiences. Like a great chef, we work with a talented crew of food and wine industry veterans to develop carefully crafted, 360° strategic programs based on distinctive brand ingredients. We act as catalysts for our clients - accelerating brand visibility by connecting, educating, and engaging with trade, media, social media influencers, and consumers both on the ground and in the ever-growing digital landscape.
FeastPR's Strategic Services:
Impactful Media Relations Campaigns
Strategic Marketing Program Development & Execution
Content Marketing
Digital + Social Media Marketing Planning & Execution
Social Media Management
Influencer Partnerships & Engagement
Dynamic Trade Education Programs
Brand Building
Strategic Partnerships, Sponsorships, Giveaways
Brand and Product Launches
Dynamic Event Planning
Press and Trade Trips
Custom + Curated Photography + Videography
SEO Optimized Website Design + Content Development
Still a small business focused on expanding growth? We understand potential budget limitations and will work with you either on a project basis or by building small, laser-focused, buzz-building campaigns to suit your needs. Seeking a partner agency? FeastPR does partner with agencies on select projects that fit our discerning taste. Reach out and let's discuss.
Logo and company contact details can only be accessed by BTN Premium Members.
Get started and access full profile of every consultant listed, including their contact information, email and address. Click on the below image to get a preview.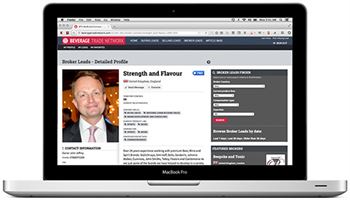 Are you a wine, beer or spirits consultant ? Join the world's largest wine, spirits and beer consultants network.
Information
Territory Covered:
Current Relationships:
Company Skills:
Current product line:
Looking for:
Compensation Method:
Company Experience: 20+ Years
Go Premium to view full Consultant Profile and get all other benefits like:
Full Access to BTN Buying Leads
Full Access to all Consultants
Post Unlimited Brands
Trade Alerts
And Much More...