Browse Consultants by date
Pro
23/10/2013
Consultant Country: United States
Preferred Brands, Inc. is a sales and marketing company representing fine wines, spirits & mixers. Our management team brings our clients over 100 years of combined experience in consumer packaged products. Preferred Brands; scope of representation includes local, regional and national accounts, Transportation and also the World Wide Military. We have the resources to ensure your brands clear all hurdles in the marketplace.
Our Mission is to be the best managed and the most knowledgeable brokerage company in the country. We will accomplish this by responding to the needs of our Supplier Partners and Customers with a professional and focused company. Preferred Brand's expertise in brand building provides the path for successful product launches and elevation of existing products to new levels.
Where does Preferred Brands do business? Sales coverage in Georgia, Florida, Alabama, Arkansas, Mississippi, North Carolina, South Carolina, and Tennessee. National coverage based in Florida, Domestic and International experience with World Wide Military: AAFES, NEXCOM, Coast Guard, Marines, Duty Free and Transportation (Cruise Lines, Airlines, Trains)
Logo and company contact details can only be accessed by BTN Premium Members.
Get started and access full profile of every consultant listed, including their contact information, email and address. Click on the below image to get a preview.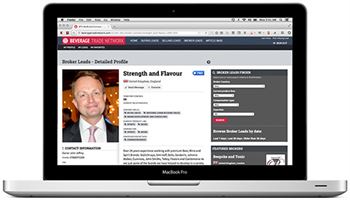 Are you a wine, beer or spirits consultant ? Join the world's largest wine, spirits and beer consultants network.
Information
Territory Covered:
Current Relationships:
Company Skills:
Current product line:
Looking for:
Compensation Method:
Company Experience: 20+ Years
Go Premium to view full Consultant Profile and get all other benefits like:
Full Access to BTN Buying Leads
Full Access to all Consultants
Post Unlimited Brands
Trade Alerts
And Much More...