Browse Consultants by date
27/08/2013
Consultant Country: Italy
7 Sensi was born from a 20 years long friendship, from the idea of two friends, Ciro and Nicola, who share the same passion for wine, olive oil, good foods and for all the great excellences that Italy has to offer. A passion that has led them to want to communicate outside the country these strengths, wanting to express the beauty in the form of products which are the expression of a style food recognized as one of the most beneficial and rewarding in the world. 7 Sensi is now a dynamic, young company aiming to bring small and medium-sized local firms in international markets. And we do it passion, skills and responsibility. Our management philosophy aims to the "flawless execution" in fact we take personally care of the entire sales process and all the procedure for the selection of our suppliers. Approaching the international markets is a challenge that 7 Sensi love to experience and share with trading partners that is through close cooperation, sharing of objectives and working methods as well as experiences and passions. Because for us, "the journey, and travel companions, are as important as the destination"
Logo and company contact details can only be accessed by BTN Premium Members.
Get started and access full profile of every consultant listed, including their contact information, email and address. Click on the below image to get a preview.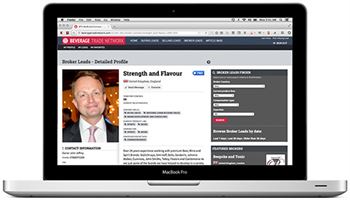 Are you a wine, beer or spirits consultant ? Join the world's largest wine, spirits and beer consultants network.
Information
Territory Covered:
Current Relationships:
Company Skills:
Current product line:
Looking for:
Compensation Method:
Company Experience:
Go Premium to view full Consultant Profile and get all other benefits like:
Full Access to BTN Buying Leads
Full Access to all Consultants
Post Unlimited Brands
Trade Alerts
And Much More...