Brand Presentation
A very crisp and clean Vodka made from 6x distilled corn neutral spirit that is cut with well water from AZ's Well #3 on Three Wells Court and redistilled a 7th time by Three Wells Distilling Company. It is then filtered through our secret filtration process and finished with more well water until it reaches 80 proof (40% ALC/VOL). The smoothness comes from the well water and our trade secret filtration.
TUCSON, Ariz., May 1, 2017 – Conveying what its executives call the "softer side" of the craft spirits movement, Tucson-based Three Wells Distilling Company has brought Tucson's first locally made vodka to market. Three Wells Vodka, crafted from a proprietary distillate of corn and local well water, is available at bars and restaurants across Southern Arizona as well in 750 ml bottles at select retailers at a suggested price of $19.99.
"Our vodka challenges most every assumption about this spectacular spirit," said Matt Montgomery, co-founder, and distiller at Three Wells. "Somehow we were all coerced into thinking that the best vodkas money could buy are odorless and tasteless, and we thought the time was right to dispel this myth once and for all," he continued. "I mean, imagine spending your hard-earned money on a spirit with no fragrance and no flavor!"
While the distilling process begins with a 193-proof spirit derived from corn, the real stars of the show are the special water that Montgomery uses and his filtration and distillation process that yields a softer, smoother vodka.
"We go deep for the best water around, 480 feet deep to be exact," said Montgomery, noting the depth of his private well in Sahuarita that he taps into to produce his full line of spirits. "Our water's pH levels consistently hold at 8.1, which is a bit higher than your average drinking water, and that brings a little more alkaline to the party without compromising its softer side from a mineral deposit perspective. Which leaves you with is water that starts bright and clean and finishes smooth and silky."

Montgomery uses his wonder water to re-distill the high-octane corn-spirit in 100 percent copper stills, which ultimately settles down after being filtered three times through carbon and coconut carbon filters and a final cut to 80 proof.
"We get notes of grass and some floral essence on the nose, with an earthy sweetness on the palate," said Montgomery. "It's the kind of vodka that can be enjoyed neat, shaken over ice and strained with a twist, or anchoring your favorite martini or craft cocktail."
Three Wells Vodka joins a growing line of Three Wells' spirits, including the Sonora Silver, Copper, and Gold, all distilled from local prickly pear cactus fruit. The Agave Silver, Reposado, and Anejo distilled in the Tequila tradition, and the Mt. Lemmon Gin, crafted with hand-harvested alligator juniper from Mt. Lemmon and citrus.
"Our goal with everything we do is to capture the story and spirit of Arizona in a bottle, and this vodka is the next exciting chapter of a story that we've only begun to tell."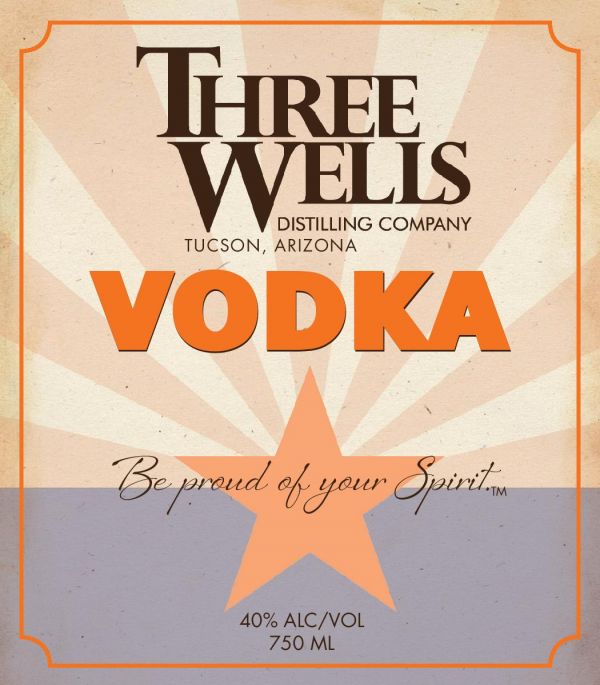 View all images
Full Product Specifications
| | |
| --- | --- |
| Date Created: | 30/12/2017 |
| Product Name: | Vodka |
| Product Type: | Vodka |
| Country of origin: | United States |
| Stock available: | On request |
| Price per unit US$: | On request |
| Price per unit €: | On request |
| Alc. Vol %: | 40.00 |
| Format: | 750ml |
View all images
Countries this brand is distributed in:
Countries this brand looking to be distributed in:
US States this brand is distributed in:
US States this brand is looking to be distributed in:
Three Wells Distilling Company
We put "Arizona in a bottle" with our unique small-batch spirits such as Sonora Prickly Pear Cactus Fruit spirits and gins with local botanicals. Our Mission is to produce the finest small-batch spirits available. We believe that using traditional distillation methods, locally sourced groundwater and naturally occurring and Arizona sourced ingredients is the most honest way to produce our unique spirits. At Three Wells Distilling Company, we approach business just like we live our own lives; use everything to its fullest and waste as little as possible. From using spent ingredients to feed livestock and enhance our compost, to recycling cooling water, we strive to be responsible and provide our customers with an honest, quality spirit they can be proud of!
Contact now
Please log-in to contact this seller!
You can send a message directly to this seller and request additional information about this posting, Company Profile and related products.
More Brands from this Company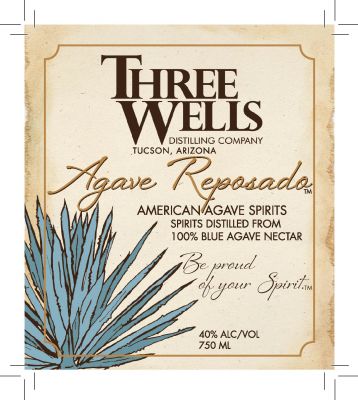 United States | Tequila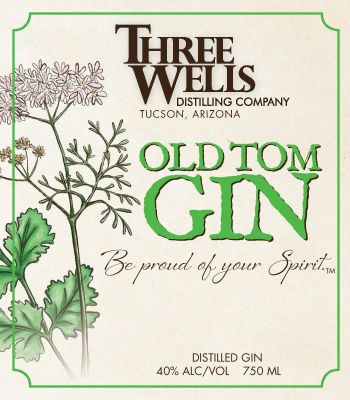 United States | Gin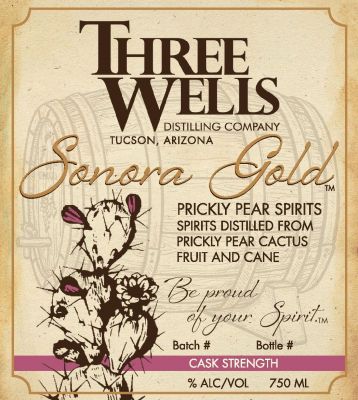 United States | Other