Brand Presentation
Founder and distiller Matt was driving home from work one day when he saw all the wild prickly pear cactus fruit in the desert ripe and ready for harvest. This made him think of his wife, Ken'te, who enjoys eating the fruit picked fresh off the cactus; Thorns and All! (That part is a joke folk).
Matt knew she didn't enjoy his whiskeys, but he was thinking of his wife, his love for making craft spirits, and all of this naturally occurring desert fruit, and he thought to himself "I bet I could make a spirit out of that!" And that is the story of how Sonora was born. From love!
Enjoy the unique taste of the Sonoran desert with this elegant, handcrafted spirit made from seasonally picked native prickly pear cactus fruit. The process starts by collecting the ripe fruits, an annual harvest season of about six to eight weeks each year, from the desert surrounding Tucson, AZ. The fruit is ground to give yeast access to the yummy pulp inside, but before adding yeast, which eats sugar and makes ethanol, the fruit mash is pasteurized (Pasteurization is the use of heat to destroy bacteria and viruses that may be present). Since prickly pear fruit is not as economically harvested as say, apples, grapes, or grains; as it is hand picked walking around the desert, avoiding the pointy parts of cactus, snakes, gila monsters, scorpions, spiders, and other lovely creatures in the Sonoran desert, cane sugar is added for the yeast to eat, to the pasteurized fruit mash. The mash is cooled to pitching temperature, and yeast is added to begin fermentation. After fermentation is completed, large solids are strained off the mash, and the liquid wine is added to the still.
Two distillations are performed, the first "Stripping run" is to concentrate the alcohols, fruit esters and leave behind the small particles. The second "Spirit run" is where we perform the "Heads cuts", removing the volatiles that come off before alcohol, such as methanol and acetone... no one wants to drink, that but it does make great solvent. The hearts are collected and saved for making the spirit. In the case of the aged products, the hearts are put under oak and aged, then cut to proof and chill filtered to remove fatty esters that came from the oak which form a precipitate if they are not removed. The unaged skips the oak process, and is cut to proof. The spirits are then bottled, sealed, labeled, and ready to serve.
Sonora Silver is un-aged, crisp, clear spirit with the unique flavor of the prickly pear fruit. Enjoy the aroma, try it as a straight shot or mix to create unique beverages with flavor like no other.
Sonora Copper is a more complex spirit, stave aged with charred american white oak adds in vanillas, caramels, over a base of prickly pear fruit. When we decided to age the Sonora, it was an experiment as it had never been done before. Rather than putting 30 gallons into a barrel, we chose to stave age, simulating the surface area to volume ratio of a barrel, but on a smaller scale to determine what the flavor would be like. Being a winner, we did not want to mess with the flavor profile and continue to stave age.
Sonora Gold is often called "Prickly Pear Whiskey" although there is no grain, so technically it is not a whiskey. However, the aging 16 months in a new charred American white oak whiskey barrel lends a very whiskey nose and flavor finished with a smooth fruit. Supprisingl y easy to drink neat or on the rocks considering we bottle it at cask strength which varies from batch to batch but is around 110 to 120 proof
View all images
Full Product Specifications
| | |
| --- | --- |
| Date Created: | 02/03/2018 |
| Product Name: | Sonora Gold |
| Product Type: | Other |
| Country of origin: | United States |
| Stock available: | On request |
| Price per unit US$: | On request |
| Price per unit €: | On request |
| Alc. Vol %: | 58.00 |
| Format: | 750ml |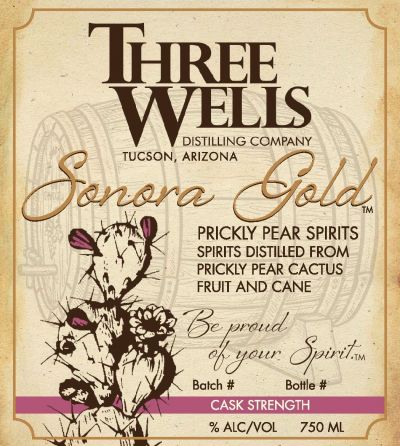 View all images
Countries this brand is distributed in:
Countries this brand looking to be distributed in:
US States this brand is distributed in:
US States this brand is looking to be distributed in:
Three Wells Distilling Company
We put "Arizona in a bottle" with our unique small-batch spirits such as Sonora Prickly Pear Cactus Fruit spirits and gins with local botanicals. Our Mission is to produce the finest small-batch spirits available. We believe that using traditional distillation methods, locally sourced groundwater and naturally occurring and Arizona sourced ingredients is the most honest way to produce our unique spirits. At Three Wells Distilling Company, we approach business just like we live our own lives; use everything to its fullest and waste as little as possible. From using spent ingredients to feed livestock and enhance our compost, to recycling cooling water, we strive to be responsible and provide our customers with an honest, quality spirit they can be proud of!
Contact now
Please log-in to contact this seller!
You can send a message directly to this seller and request additional information about this posting, Company Profile and related products.
More Brands from this Company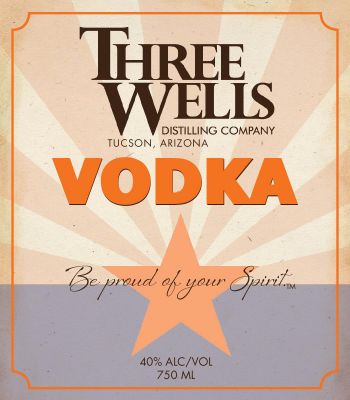 United States | Vodka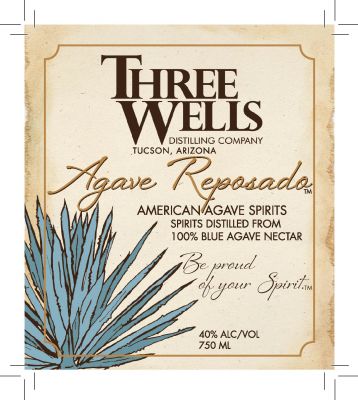 United States | Tequila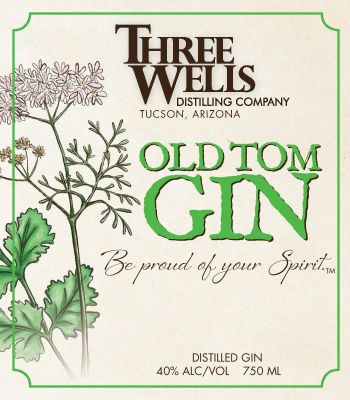 United States | Gin