Sommeliers Choice Awards 2023 Winners
Ten Cultural Tips for International Wine, Beer and Spirits Brands on Doing Business in the USA
A guide to the cultural environment surrounding business in the USA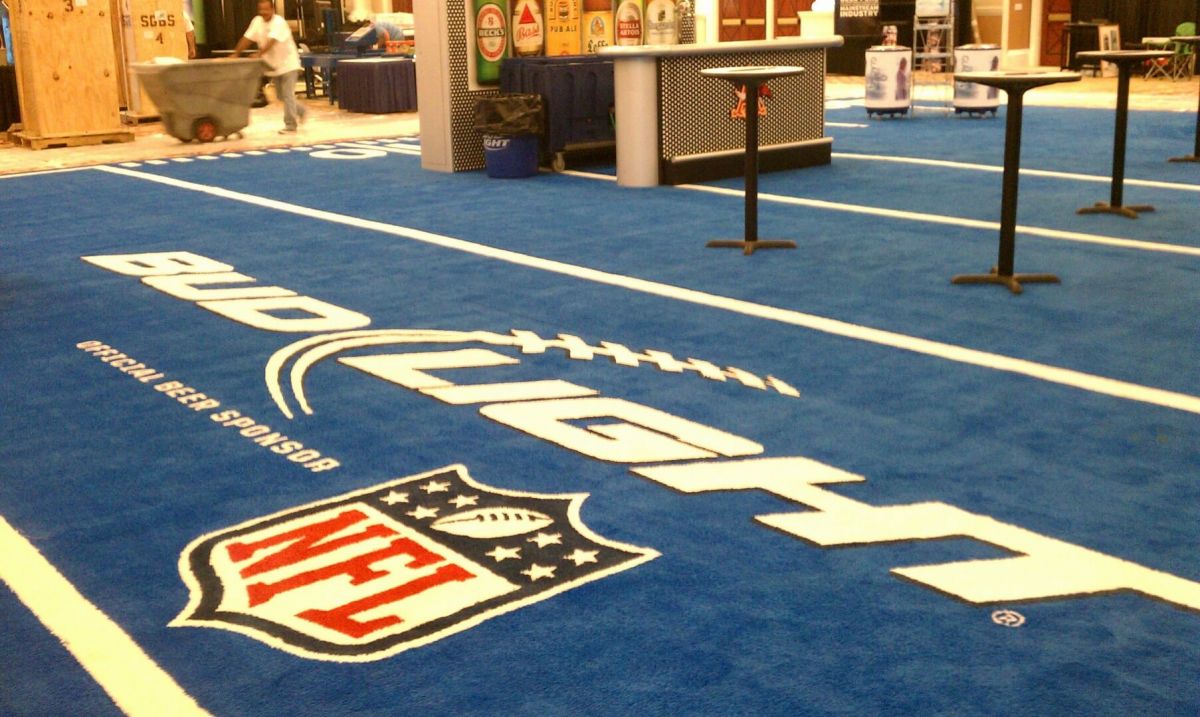 14/10/2015
A promising aspect of doing business in the US adult beverage industry is that it is one of the biggest and most accessible markets in the world. With sales totaling over $US 212 Billion last year, the alcoholic beverage industry offers international brand owners the chance at generating astronomical sales numbers not achievable in other markets.
With such a big market potential, international brand owners often work with established US business partners to generate wide scale distribution and sales networks. Almost always, they are surprised by their partners' casual demeanor and the nature of doing business in the US.
Here are ten tips for wine, beer and spirits exporters to better understand business culture in the USA from Steve Raye, CEO of Bevology:
1. Anything is Possible
The philosophy that (with a lot of hard work and dedication) anything is possible is highly regarded as the root to realizing the American Dream. Any aspiring American business owner truly believes in this and so should you. It is important to understand that even though we all have our own angle, we're all after the same thing.
The widely believed idea that anything is possible breeds market saturation and intense competition. These characteristics are inherent to doing business in the USA, so be sure to adopt the mindset that you represent a soon to be best-selling label as soon as you arrive.
2. Individualism is Strength
In the US business world, it is customary to be self-driven and to always try to be the best you possibly can. Whether you are a woman or a man, young or old, self-reliance is a personal characteristic that we all value highly.
The age old adage 'Time is Money' is taken quite seriously here. People don't want to waste their time explaining things to you if they expect you to already understand. Displaying personal strength and cognitive aptitude helps portray that you and your company have what it takes to be successful. You will quickly find partners that are willing to do business if you naturally instill confidence in those you speak with. Make sure they understand that your brand is poised to succeed on the back of your hard work and dedication.
3. Change is Good
There is a predominant belief that innovation in the marketplace provokes a healthy industry and a fundamental rule that we naturally follow in business is to always look towards the future. Companies will generate new sales and marketing programs in order to ensure their earnings increase year over year. It doesn't matter if you are celebrating your first international order or the sale of your yearly inventory to a chain store, tomorrow is a new day and another sale.
Your unique selling point will only be unique until somebody finds a way to apply a novel innovation and make it their own. Stay on top of the competition by keeping your brand relative in the current marketplace through exciting programming and promotions.
4. Respect is Earned
There are a lot of people who promise more than they can deliver. We tend to reserve our respect for those who over-deliver. We are always open to new business ideas, but we seldom take a deal from a silver-tongued sales rep without first doing our research.
Even if your brand is the best-selling label in your country, we aren't ready to believe it will succeed until you prove it with real market performance. Do not assume that your branding works with the average American consumer. Do the hard work first by studying your target markets, hitting the ground with your team, generating sales and ensuring that your product moves fluidly through the supply chain with every order.
Once you earn the respect you deserve, you will find business networks are a lot more open than they were before.
5. Success is Everything
Our culture is based around rewarding success. We love to be a part of a winning team and are always excited about helping out if we believe that we will benefit in some way.
Your reputation will precede you. Once you prove that your brand is a best seller, distributors will want to take your brand on and retailers will want to have you on their shelves. If you don't service your accounts and your sales go cold, you'll have a hard time convincing new partners to take on your brand.
6. Ignorance is Normal
Americans have developed an international reputation for being loud, in-your-face, ignorant and pushy. On a personal level, we are known to be very ambitious and direct. These characteristics might leave you thinking that we are crass and uncultured, but (true or not) that should never get in the way of doing business.
Don't let our inability to pronounce your name in your mother-tongue or locate your hometown on a map give you the idea that we don't want to do business with you. Please, try not to take it personally - we certainly won't.
Our country was founded on the back of immigrants from around the world and we continue to be a multicultural melting pot to this day. Many cultures and customs have been adopted here, but we aren't likely to know about where they come from unless they are directly relevant to our personal experiences.
7. Punctuality is Important
In business, we are very punctual people. We will always try to arrive fifteen minutes early and presume others will too. It is considered rude to be late to a meeting and it is often noted by the host as a sign of a lack of dedication to the partnership.
If you say you are going to call someone back, it is expected that you phone the person back at the time and date that you specified.
If you say you are going to attend an event, it is expected that you show up on time and leave at, or before, the stated event's end time.
8. Politeness is Expected
Our direct attitude is considered a virtue here in the US. If we don't know something, we will ask about it. If we think you have a good idea (or a bad one), you will hear about it. We also dress casually and are considerably informal in our conversations, both business and personal. We aren't being impolite, it's just how we are.
We expect you to say please and thank you and to ask questions if you don't understand what is being said. We will shake your hand when we meet you and when we are departing. We do not kiss or hug.
9. Business is Business
The US marketplace is an extremely competitive environment and we are all playing the same game. Business deals happen at coffee shops, in the subway, at baseball games or behind closed doors. If you aren't there to take part, then chances are you missed out on the opportunity. Don't take the loss personally. Pick yourself up, dust yourself off, and figure out why it was that you didn't make the cut.
That being said, there are ways to minimize this type of risk. Meetings always end with a summary of what needs to be done and by who. Re-affirm these conclusions by following up in a timely fashion and always try and get agreements in writing. Emails are better than somebody's word and contracts are better than emails.
10. Persistence Pays
If you are truly passionate about your brand and know you have something special, you will need to work day-in and day-out to successfully launch your brand. We value persistence in business because we have all hustled our way to make a deal at one time or another. Very rarely will you fall into a great opportunity working hard to get yourself in the right room and in front of the right people, especially if it's your first time doing a business deal.
Always follow up with everybody you meet and learn the social norms as you build your contact base. If you have an important meeting with an industry buyer or media representative, do as much back ground research as possible to learn what it is they want to see from you. That means going to other trade tastings than your own, talking with consultants, meeting with other brand owners and exploring every angle you can to understand what it means to be successful.


Not a BTN Member yet?
Get BTN Premium membership and have full access to articles and webinars on BTN + other benefits like:

Full Access to BTN Consultants
Full Access to Buying Leads
Post Unlimited Brands
Full Access to all Articles and Webinars
Full Access to BTN Live conferences presentations and speaker sessions
Discounted rates to exhibit at major partner events and conferences
And Much More...

Your BTN membership will reduce your trial and error time: Why experiment with your branding and distribution when you can fast-track your time to success? Get 'How to do it' content which will help you improve your sales and grow your distribution. Just one article can help you make better decisions and improve your distribution strategy. Try it