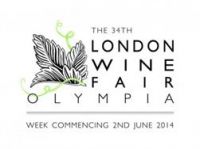 The London Wine Fair is dedicated to creating a more relevant and contemporary event that brings together all sizes of company working within the UK wine trade.
The new London Wine Fair will offer new experiences for visitors: new content, groundbreaking market analysis, improved accessibility, a focal point in west London, funded buyer incentives, delicatessen food stalls, free Wi-Fi throughout the venue, new socializing opportunities and exciting new exhibitor spaces.
Exhibiting at the London Wine Fair is the way to put your company's products in front of the single largest group of wine trade professionals in the UK.
The London Wine Fair strives to be more than a table-top wine tasting. With a long and diverse wine trade history, the United Kingdom has played a pivotal role in the development of the global market. It is this creative, pioneering spirit the London Wine Fair looks to seize upon, to be the annual event for business, innovation and experience.
The London Wine Fair welcomes over 10,000 wine trade professionals every year. Our visitor audience is drawn from the restaurant and bar trade, independent retail and regional wholesale, and from the convenience and multiple retailers. In addition to retailers, we welcome the trade press, importers and recognised trade professionals from all support services to the wine trade.