Browse Consultants by date
29/11/2012
Consultant Country: Bermuda
Established in 2010, Titan General Agency is a full service wholesale distributor and marketing agency developed to meet the demand of brand principles seeking distribution channels in the Caribbean and South America. Registered in the British Virgin Islands, Titan implements a "one-stop shop" approach to brand distribution that encompasses all of our partners' needs including logistics, brand management, invoicing, distribution and sales channel coverage. We only partner with other distributors that have an established market presence in their given region, reducing risk and guaranteeing efficient product circulation. Our distribution experts always find the most efficient route to market, working closely with our regional partners to implement a broad strategy that benefits the brand, distributor and vendor. Titan can provide broker services to help you develop relationships with distributors in additional territories not yet covered. A healthy brokerage relationship can provide the brand principle with complete control and peace of mind, with Titan acting as the key point of contact between you and the distributor. The brand principle is fully responsible for ensuring the effective shipment of goods to the distributor in the market on receipt of a completed order and payment within agreed terms and conditions based on a commission structure. Depending on the individual circumstances, shipment terms can vary from FOB factory in the country of origin to the CIF destination port. Terms and conditions are determined on a client-by-client basis.
Logo and company contact details can only be accessed by BTN Premium Members.
Get started and access full profile of every consultant listed, including their contact information, email and address. Click on the below image to get a preview.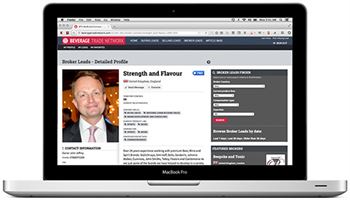 Are you a wine, beer or spirits consultant ? Join the world's largest wine, spirits and beer consultants network.
Information
Territory Covered:
Current Relationships:
Company Skills:
Current product line:
Looking for:
Compensation Method:
Company Experience:
Go Premium to view full Consultant Profile and get all other benefits like:
Full Access to BTN Buying Leads
Full Access to all Consultants
Post Unlimited Brands
Trade Alerts
And Much More...