Logo and company contact details can only be accessed by BTN Premium Members.
Get started and access full profile of every consultant listed, including their contact information, email and address. Click on the below image to get a preview.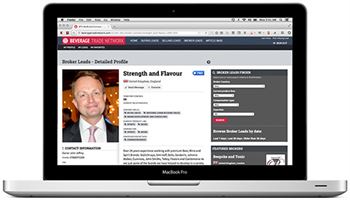 Are you a wine, beer or spirits consultant ? Join the world's largest wine, spirits and beer consultants network.
Consultant Country: United States
Territory Covered:
Current Relationships:
Company Skills:
Current product line:
Looking for:
Compensation Method:
Company Experience:
20+ Years
Salo Wine and Spirits is a brokerage house that represents wine, spirits, craft beer, and mineral water. Established in 2007, owners Anthony and Sheri Salomone have embraced their position in the marketplace and have taken the portfolios they represent to new sales levels. Salo Wine and Spirits represents a diverse and impressive clientele with many prestigious, unique, and well-known brands. If you are a supplier interested in joining Salo Wine and Spirits' elite Clientele, please Contact Us or visit our Supplier page for more information. Salo Wine and Spirits provides focus and growth to its portfolio of brands via skill sets that are professional, personalized, and aggressive. Such skill sets help provide strong representation and coverage at both the retail and distributor channels. Salo Wine and Spirits also strives to improve the bottom line of its portfolio of brands by enhancing and solidifying the partnership between the producer and distributor. Salo Wine and Spirits offers a range of services from distributor placement assistance to distributor and sales management. Please visit our website for a complete list of our services. SaloWineAndSpirits.com
Go Premium to view full Consultant Profile and get all other benefits like:
Full Access to BTN Buying Leads
Full Access to all Consultants
Post Unlimited Brands
Trade Alerts
And Much More...