Browse Consultants by date
Pro
13/06/2012
Consultant Country: United States
Jon Reynolds is a brewing industry veteran, with strong beer marketing and sale credentials. Over 32 years of consumer packaged goods with beer, wine and craft spirits experience. As a marketing and sales executive, Jon has progressive diversified experience in strategic brand management. Along with equity planning, marketing administration/business analysis and market research to help your business. With new product development within malt beverage, wine, spirits and sporting/recreation industries he knows from the ground up what it takes. A seasoned strategist and creative thinker who brings value-added insights and solutions to business problems. After years of a proven track record Jon brings withhim access to experienced beer distributors, chain store buyers and beer industry veterans-operations/technical support, finance, legal, government and marketing and design services.
Logo and company contact details can only be accessed by BTN Premium Members.
Get started and access full profile of every consultant listed, including their contact information, email and address. Click on the below image to get a preview.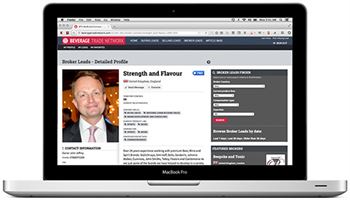 Are you a wine, beer or spirits consultant ? Join the world's largest wine, spirits and beer consultants network.
Information
Territory Covered:
Current Relationships:
Company Skills:
Current product line:
Looking for:
Compensation Method:
Company Experience: 20+ Years
Go Premium to view full Consultant Profile and get all other benefits like:
Full Access to BTN Buying Leads
Full Access to all Consultants
Post Unlimited Brands
Trade Alerts
And Much More...