Browse Consultants by date
19/08/2015
Consultant Country: United Kingdom
We are a drinks consultancy established in 2011. We hit the ground running with our first client, Proximo Spirits Inc, who asked us to launch their new rum, Kraken Black Spiced, in 10 international markets. Success was immediate, and we soon attracted attention from other well known drinks companies looking for business development solutions.
We have three core areas of expertise: NEW MARKETS, BRAND BUILDING and LOGISTICS. Check out our website for more information and to see the brands we are working with or have worked with in the past.
Logo and company contact details can only be accessed by BTN Premium Members.
Get started and access full profile of every consultant listed, including their contact information, email and address. Click on the below image to get a preview.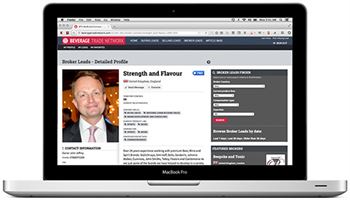 Are you a wine, beer or spirits consultant ? Join the world's largest wine, spirits and beer consultants network.
Information
Territory Covered:
Current Relationships:
Company Skills:
Current product line:
Looking for:
Compensation Method:
Company Experience: 3-5 Years
Go Premium to view full Consultant Profile and get all other benefits like:
Full Access to BTN Buying Leads
Full Access to all Consultants
Post Unlimited Brands
Trade Alerts
And Much More...