Beverage Trade Network Competitions
The Great Ontario-Hopped Craft Beer competition 2020
Beer
30/10/2019
Favorite
After more than a century, hops are making a comeback in Ontario agriculture. In 2012, the Ontario Hop Grower's Association was launched to serve as a non-profit association of organic and conventional growers in Ontario. Their mandate includes acting as a central voice and advocacy group for the industry; promoting hop-growing fundamentals through education, research, promotion, and marketing; and setting up a database of relevant growing and management information specifically for Ontario. Microbreweries are interested in using local hops to create unique brews, such as harvest ales. In addition, Niagara College's Brewmaster course is supplying Ontario with a new generation of brewers who are discovering that Ontario hops are a viable option. Hop production in Ontario has grown steadily since then.
The Great Ontario-Hopped Craft Beer Competition (GOHCBC) was conceived to bring together Ontario hop producers and the most significant end-user of the crop, the Ontario brewing industry. The goals are to:
Create a credible venue for hop growers and brewers to work together and encourage commerce.
Introduce the next generation of Ontario brewers to the hop growing community.
Promote the use of Ontario-grown hops.
For further information: Great Ontario-Hopped Craft Beer competition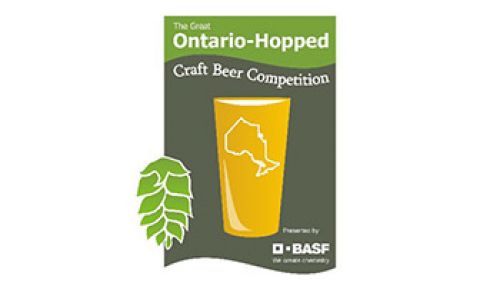 Location & Dates
From: 19/02/2020
Up to: 19/02/2020
Hour: 2:00 p.m. - 4:00 p.m
Location: Scotiabank Convention Centre 6815 Stanley Avenue, Niagara Falls