Azienda Maraviglia-Grappoli d'Oro Verdicchio di Matelica Riserva DOCG 2017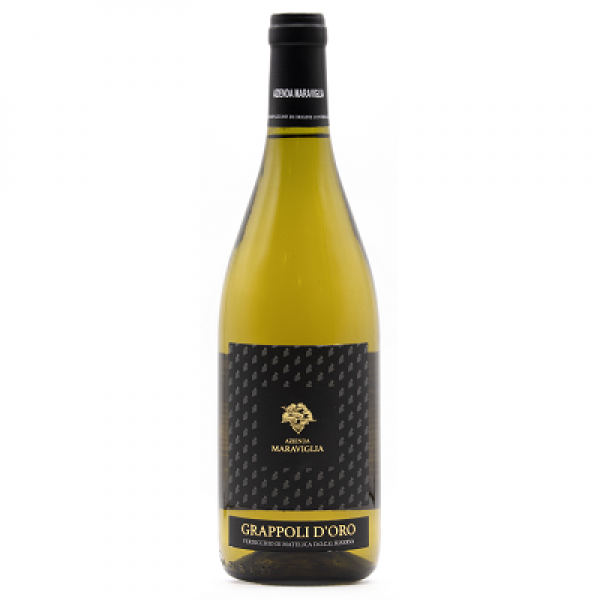 Alc. Vol %:13.50
Format:750ml
Price per unit US$11.00
Price per unit €:On request
Post Date22/01/2021
Description
Grappoli D'Oro is perhaps the best way to define the viticultural history of our Riserva di Verdicchio di Matelica, it is the form of our thinking of total white wine, it is the search for extreme Verdicchio, it is the desire to always make a better wine than previous harvest.
For us, wine has as parents the mother earth from which we seek the gift of the golden bunch and the father man who with his winemaking experience tries to give his style through the genius loci. Only Verdicchio in purity grown at 354 above sea level 3,000 plants per hectare and with about 3 kg of grapes per vine: these are the numbers of balance, and quality is the result not of exasperation but of the best physiological relationship between land - plant - climate.
The vinification is intended only for those clusters which, at the right maturation, have sanitary perfection and a green-gold appearance, the chosen process involves cryomaceration to enhance their body and after fermentation the wine is partially aged in toasted wood, after one year it is bottled and aged in the bottle.
It has a complex sensory profile, aromatic fruit salad and strong hints of tertiary: mineralization, spiciness, alcoholic heat are the main descriptors often accompanied by menthol, licorice, dried apricot and honey.
Yellow in color with golden reflections and greenish hues, it has a nose rich in alcoholic heat, lightly toasted, yellow florals, and oxidative tertiary aromas.
In gastronomy it is excellent with white meats, elaborate fish, medium-aged and seasoned cheeses, with all Italic pastas and with hot and savory appetizers. Excellent as a companion wine in evening conversations or as a setting for moments of intense and intimate hedonism.
Vintage: 2017
Varietal: Verdicchio
Appellation: Matelica Riserva DOCG
Winemaker: Davide Maraviglia
Aging: 18 months in oak barrels.
Harvest: Selective harvesting by hand in early November.
Processing: Overmaturing, cryomaceration, aging 20% ​​worked in small wooden barrels 80% steel.
Color: Yellow intense-golden reflections.
Smell: Coniferous almond, camomille, honey.
Taste: Acidity and minerality.
Please feel free to contact us for more details or simply send us a message to know more.
Countries this brand is distributed in:
Countries this brand looking to be distributed in:
US States this brand is distributed in:
US States this brand is looking to be distributed in:
Since 2004, in our farm we take care of the vineyards, which extend to almost 13 hectares in Pianné di Matelica. Over the years we have improved our activity, creating valuable connections with our surroundings, driven by passion, pursuit of excellence and attention to detail throughout the entire production process. Harvest after harvest, we create IGT, DOC and DOCG wines that make us proud. Our annual production of 30,000 bottles consists of six labels: Grappoli d'Oro (Verdicchio di Matelica Riserva DOCG), Alarico (Verdicchio di Matelica DOC), Arché (Verdicchio di Matelica DOC), Onorio (Colli Maceratesi rosso DOC), Bosco (Colli Maceratesi Rosso DOC) and Melodia (Marche Rosso IGT).
Contact now
Please log-in to contact this seller!
You can send a message directly to this seller and request additional information about this posting, Company Profile and related products.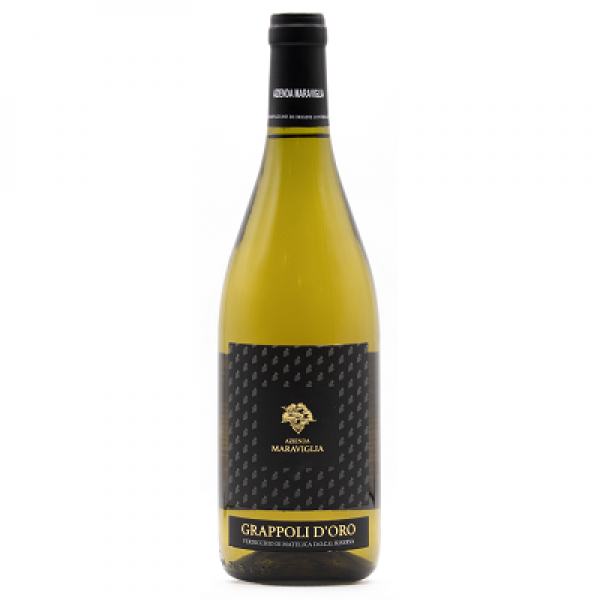 More Brands from this Company