Beverage Trade Network News
Daily Updates of The Beverage Industry - 31st August, 2021
Other
31/08/2021
Get the latest news & updates of the industry with this daily compilation of relevant industry headlines.
31 August
2021 IBWSS Show Visitor Registrations Now Open - IBWSS
Be part of the biggest gathering of Bulk Wine, Bulk Spirits, and Private Label professionals in the US.
-----------------------------------⠀
31 August
Stewart's Spiked Seltzer Unveils New Packaging - Brewbound
Stewart's Spiked Seltzer, America's first-ever, root beer flavored, low calorie hard seltzer inspired by the Stewart's classic flavor, unveils new eye-catching packaging for its Root Beer, Orange Cream, Raspberry Lime and Black Cherry flavor.
-----------------------------------
31 August
2 Towns Ciderhouse Introduces Strawberry Lemonade Cider in 19.2 oz Cans - Brewbound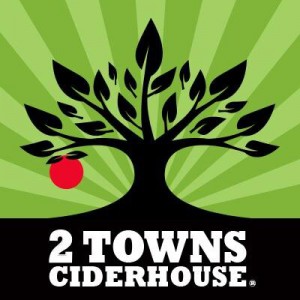 2 Towns Ciderhouse introduces Strawberade, strawberry lemonade cider in tall 19.2oz cans this week.
-----------------------------------
31 August
Lux Row Distillers Releases The Second Edition Of Its Blood Oath Trilogy Featuring Pacts 4, 5 And 6 - Bevnet
Lux Row Distillers announced the release of Blood Oath Trilogy – Second Edition, the latest collection of limited-release bourbons, or "Pacts," created by Lux Row Master Distiller John Rempe. Featuring 750 ml bottles of Pacts 4, 5 and 6, this latest Trilogy has a limited supply of 1,400 sets, and its $799 suggested retail price reflects the quality and scarcity of these bourbons. The newest Blood Oath Trilogy will be available in late September.
-----------------------------------
31 August
Løs Sundays Tequila Enters Ready-To-Drink Category With Sparkling Tequila Seltzers - Bevnet
Løs Sundays, the fast-growing and award-winning premium tequila company, announced the launch of their new Sparkling Tequila Seltzers. The ready-to-drink beverages will be available in select markets across the US.
-----------------------------------
31 August
Harbour Brewing founder launches first alcohol free aperitif and digestif - The Drinks Business
New Cornish brand High Point Drinks claims a first with the release of its premium alcohol free fermented aperitif and digestif.
-----------------------------------
31 August
StormBreaker Brewing announces 11 Fresh Hop beer releases - New School Beer
The N. Portland mainstay has become a popular destination on both Mississippi Ave. and St. Johns area pubs, and last year the New School named them the best Oregon Fresh Hop brewer of the year. This season the StormBreaker team plans to continue last years successful run of a wild (and wide) variety of beer styles made with fresh hops, and perhaps even top it.
-----------------------------------