Beverage Trade Network News
Daily Updates of The Beverage Industry - 27th July, 2021
Other
27/07/2021
Get the latest news & updates of the industry with this daily compilation of relevant industry headlines.
27 July
Fifth Annual USA Trade Tasting Is Here! - USA Trade Tasting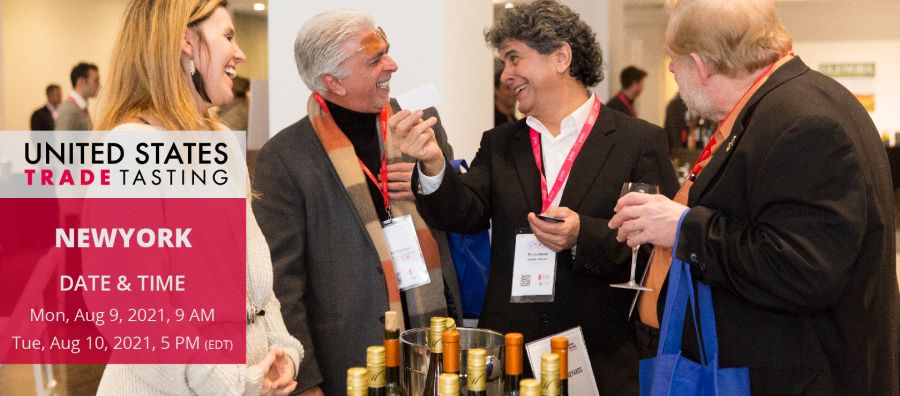 USA Trade Tasting will be Beverage Trade Network's first physical trade show event since the beginning of the pandemic in the United States.
The 5th annual USA Trade Tasting is all set to happen in New York City on August 9-10. The event directly addresses the needs and interests of importers, distributors, and retailers.
Get your FREE visitor pass now!
-----------------------------------⠀
27 July
2021 IBWSS Show Visitor Registrations Now Open - IBWSS
Be part of the biggest gathering of Bulk Wine, Bulk Spirits, and Private Label professionals in the US.
-----------------------------------⠀
27 July
Dry Farm Wines Presents Botanical-Infused Natural Wine Brand 'Bolixir' - Wine Industry Advisor
Dry Farm Wines, the largest buyer and seller of pure Natural Wine in the world, announces today the launch of botanical-infused Natural Wine brand, bolixir.
-----------------------------------⠀
27 July
Ian Somerhalder's and Paul Wesley's Brother's Bond Bourbon Now Available in 17 States - Wine Industry Advisor
Brother's Bond had the most successful pre-sale launch in the history of Reserve Bar (highest velocity of sales in a 24hr period) following pre-sales last fall and again in January. Brand momentum and excitement have surpassed all expectations and early indicators point to the bourbon being the fastest-selling super-premium bourbon in the USA. In the first 60 days of the launch, 40,000 cases have shipped. The brand has already accumulated over 1.4 million followers on their official Instagram page (@brothersbondbourbon).
-----------------------------------⠀
27 July
Barrel House Z Releases Two Craft Hard Seltzers: Mojito and Peach Mango Fizz - Brewbound
Locally Crafted. Fresh Ingredients. Fun Flavors. Drinkable ABV. That's the Barrel House Z approach to craft hard seltzer.
-----------------------------------⠀
27 July
Cigar City Brewing Puts the Lime in the Coconut and Shakes up Seltzer - Brewbound
This Fall, hard seltzer fans will see a new take on an instant favorite from Cigar City Brewing. An extension to their original citrus-forward mixed pack, Cigar City Seltzer Limeades will bring a slightly tart, refreshing option to shelves in four distinct flavors including Cherry, Mango, Peach and Coconut, which all complement a distinct limeade base. The Limeade Mixed 12-Pack will be available for distribution across Cigar City Brewing's national footprint beginning in Fall 2021.
-----------------------------------⠀
27 July
WhistlePig Expands Whiskey Portfolio With Limavady Single Barrel Irish Whiskey - Bevnet
WhistlePig, the #1 distiller in the ultra-premium and luxury Rye Whiskey category in North America, has joined forces with Darryl McNally and Limavady Irish Whiskey to fulfill his dream of creating the world's first Single Barrel Irish whiskey. The addition of Limavady, alongside WhistlePig's collection of groundbreaking Rye Whiskeys, marks the company's growth from the leading independent American Whiskey to a global craft portfolio.
-----------------------------------⠀
27 July
Remy Cointreau's organic sales up by 105% - The Drinks Business
French drinks group Remy Cointreau's organic sales soared by 105% in April to June this year, significantly surpassing the 68% sales rise analysts predicted. -----------------------------------⠀