Listed below are Custom Crush Wine Service Suppliers in the USA
Winesecrets
Winesecrets was founded in 2003 to bring STARS, an environmentally friendly solution for tartaric stabilization to the California market. The company accepted a grant from the California Energy Commission to prove the viability of this exciting technology. Winesecrets provides America's wine producers with separation technologies that improve efficiency, eco-performance and wine quality. They deliver technologies to North America's wine producers with unparalleled service, expertise and dedication, meeting the growing need for environmentally sustainable production methods, and solutions for some of the problems posed by the changing climate. Winesecrets offers a variety of wine filtration technologies.
The Ranch Winery
The Ranch Winery is a full winemaking facility, with the capability to handle everything from crush to bottle. All you need is your expertise and your license. They have the staff, equipment, and facilities to help you produce the fine wine you want, without needing the resources to build your own winery. Their large crush pad, 30,000-ton permit, and ability to accommodate unlimited fruit from outside Napa County makes The Ranch Winery ideal for large and small clients. You can crush, ferment, barrel, bulk store, and bottle here and do it all with state-of-the-art equipment. The Ranch Winery offers everything you need, so you can focus on making fine wine.They also offer wine making facilities that accommodates smaller lots for the boutique winery.
Whisky River Ranch Winery
Whisky River Ranch is located in the Pope Valley area of Napa County at 1844 Pope Canyon Road, Pope Canyon, California. They are currently open by appointment offering their Custom Crush, Custom Bottling and Winemaking Services. Whether you're a vineyard, restaurant, resort or any other type of business, they will help you create your own private label wine without the expense of winery ownership. Whisky River Ranch Winery help small producers to create a commercial product that can be sold with the proper licenses and permits, guiding and assisting them along the way.
Owl Ridge
Owl Ridge was founded in 2004. Owl Ridge Wine Services is a premium custom winemaking facility located in the Russian River Valley. Their experienced and friendly staff along with their well-equipped facility provides the perfect environment for producing great wine, vintage after vintage. With an upgraded in-house bottling line, fully-equipped lab, available alternating proprietorships and electronic record keeping, Owl Ridge Wine Services has built a well-deserved reputation for winemaking expertise, cleanliness and customer-focused quality -vintage after vintage.
Pacific Wine Services
Pacific Wine Service is a custom winemaking facility located in Paso Robles, CA. State of the art technology, blended with the knowledge and experience of our professional staff, makes Pacific Wine Service the perfect option for clients of all levels of wine industry experience. Pacific Wine Services offers the following services Custom Crush and Winemaking, Crush/Press.
Artifex Wine Co.
Artifex Wine Company is a custom crush winery located in the budding Walla Walla Valley in Washington State. Whether you are starting a new winery or increasing current production, Artifex offers a centrally-located facility, with state-of-the-art equipment and highly skilled staff to foster your wines. Artifex prides itself on client-driven winemaking. Clients provide complete winemaking instructions and materials such as grapes, barrels, and additives while Artifex Wine Co. offers the equipment, staff, in-house laboratory analysis, and standard operating procedures. We maintain a high level of organization, while allowing the flexibility required for you to produce ultra-premium wines.
S&L Vineyards
S & L Vineyards is owned and operated by Third Generation Wine Grape Growers.The Stokes Brothers represent a family tradition of growing great wine grapes three generations in the making. Their grandfather, Bill Stokes, Sr. planted his first 45 acres of Zinfandel near Lodi in 1954, firmly establishing a tradition that has been passed down to Bill and Mike. Through the years, the Stokes family has purchased, as well as developed new vineyard properties encompassing more than 4,000 acres of cutting edge grape varieties utilizing advanced cultivation techniques. S & L Vineyards offer the following custom services: Vineyard Management; Machine Harvesting; Bulk Wine Sales; Custom Blending; Bulk Storage; and Custom Crush.
The Wine Foundry
The Wine Foundry offers Custom Crush services to wine grape growers or clients who source their own fruit. Whether you have a winemaker, or need one, your needs will be met through our Custom Crush Basic of Custom Crush + programs. You grow great fruit and your winery customers make great wine. You've longed to create your own small wine brand to showcase your vineyard but have been put off by the cost, complexity and challenge of selling wine. The Wine Foundry' s Winemaking and Commerce programs overcome these hurdles and are ideal for grape growers with small lot production from 60 to 600 cases.
Estate Crush
Founded in Spring 2009, Estate Crush is downtown Lodi's first dedicated custom crush facility for premium wine production. Estate Crush allows wine brand owners to get your toe in the water without the capital expense of buying equipment or building a bricks and mortar production facility. Estate Crush offer custom crush for lots starting at five tons. You can customize the winemaking protocol or use our high-end winemaking standards. Estate Crush will crush/des-stem your fruit, take it through fermentation and the wine will be pressed and ready for pick-up.
Camarillo Custom Crush
Camarillo Custom Crush Winery in Camarillo, California. Camarillo Custom Crush Winery, since 1982, is renewed for producing only the very finest California wines. Create your own private label wine at Camarillo Custom Crush Winery. Lot sizes vary depending on your needs. We work on a minimum of 60 gallons, which equals 1 barrel. Each barrel contains 300 bottles, resulting in 25 cases.
Central Coast Wine Services
The Central Coast Wine Services was born out of the belief that the Central Coast Wine Industry could achieve greater potential, and achieve it faster, if it were supported by a full service Wine Service business. Founded in 1988, the Central Coast Wine Services has grown from its initial, rented space in Santa Maria of approximately 16,000 square feet to its currently owned location. The Central Coast Wine Services has a truck size scale, a crusher-destemmer, multiple presses, almost 2,000,000 gallons of stainless steel tanks, space to store more than 10,000 barrels, two bottling lines, room for approximately 485,00 cases of wine, a small producers crush pad, a rail siding, numerous truck docks, a conference room with an attached kitchen for wine tasting, and space rented both to other wineries and wine related, services businesses, including one of the foremost wine labs in California, currently comprises over 250,000 square feet.
Redwood Valley Cellars
Redwood Valley Cellars offers a wide range of services to meet the needs of our custom crush and storage clients. Whether you're looking for specialized winemaking services, crushing, or storage for your wine, Redwood Valley Cellars can work with you to provide a customized program that delivers quality results at a reasonable cost. Redwood Valley has a Crush capacity of 8,000 tons, Red crush and fermentation from 24 ton to 80 ton lots, White crush and fermentation from 10 ton to 100 ton lots.
Scheid Vineyards
The Scheid Winery offers luxury level winemaking on a large scale, with gentle and efficient fruit handling, superior sanitation, world-class staffing, and state-of-the-art technology. From the small estate client who is looking for exquisite wines to the large client who requires a more economical approach. The Scheid Winery has state-of-the-art laboratory services utilizing the Foss GrapeScan, WineScan, and FIAstar 5000 systems, backed up by extensive wet chemistry systems and procedures.
Laird Family Estate
The Laird family has grown premium wine grapes in the Napa Valley since 1970. They provide complete grape-to-glass winemaking protocol customized for each client. They also provide Crush, ferment and press service for red wines. Laird family Estate gives complete wine production services individually tailored to each client.
Vinify Wine Services
Founded in 2007, Vinify Wine Services is a premium custom crush winery located in Santa Rosa, CA. They are dedicated to providing our clients with the very best winemaking equipment and services. All red fruit may be sorted at the sorting line before going into tank. Vinify provides the staff to manage the front and back end of the sorting line including the dumping of fruit into tank/press. Client is responsible for providing personnel for sorting. Vinify provides staff to press off white juice and finished red wine, barrel down, and store barrels. Vinify Wine Services staff will manage press cycles at the direction of client.
The Weibel Family Vineyards & Winery
In 1938, Rudolph Weibel and his son, Fred E. Weibel, Sr., came to California; With them they brought classic, old-world Weibel wine making techniques and traditions, combined with a personal commitment to quality and excellence. Today Weibel Vineyards continues to operate under the direction of Fred Weibel, Jr., President and Owner.
Pallet Wine Co.
Founded in 2009 to provide a central winemaking destination for the quickly expanding Southern Oregon wine regions, Pallet Wine Company focuses on custom winemaking for growers who wish to pursue selling their own brand, and virtual brand owners who desire consistent and high quality wines vintage to vintage. They take on the work from crush through to bottling, taking on the complexities of fermentation, barrel management, blending, etc. Pallet Wine Company is the only LIVE certified custom crush winery in Southern Oregon.
Peltier Winery
It all began with the Schatz family in the early 1950's, whose passion for farming has been passed along to each generation with the love for the land and vineyards. Peltier Winery is an innovative, cutting edge winery and custom crush facility. Peltier Winery offers premium custom crush and winemaking capabilities with cutting edge equipment and large capacity. They offer full service from grape to bottle as well as bulk storage.
East Coast Crush co-pack
Their Bucher Vaslin presses utilize the best available technology and starts your wine along its journey to become an excellent product. The special flotation machinery for juice clarification allows for fermentation to begin within 12 to 24 hours of pressing, maximizing freshness. East Coast Crush co-pack is having grape crush facility and flotation capability for clarifying juice.
Bin to Bottle Winery
Before Bin to Bottle there was a void in the Napa Valley high end, custom crush winemaking space. Bin to Bottle Winery specializes in making high quality wines while providing our clients with a seamless, professional and enjoyable experience throughout the entire process.
Not a BTN member yet? Get started on BTN and starting connecting with wine importers, distributors and consultants.(Its free to join) Beverage Trade Network is connecting wineries, breweries, distilleries, beverage brand owners, importers, distributors, brokers and other beverage professionals locally and globally. Get practical industry based knowledge with 'how to do it' articles and webinars and grow your brand.
Browse : Brands | Buying Leads | Consultants | BTN Academy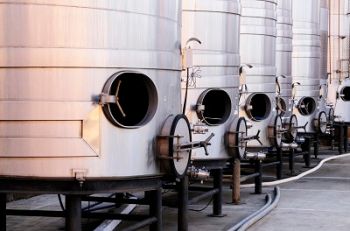 What are the main reasons that your brewery, distillery, or winery should go the Private Label route to build your business? Learn more about Private Label Strategy To Grow Your Own Sales
Disclaimer: Please note that the companies listed on this page are not related to or are directly or indirectly involved with the Beverage Trade Network. BTN has listed the companies as a reference purpose only.