Browse Consultants by date
Pro
17/07/2014
Consultant Country: United States
Wine Media Connect creates new business connections through luxury brands and wine. With a background working with leading luxury brands and wineries, Wine Media Connect has created a way to connect like-minded luxury brands while creating an ongoing relationship with the exclusive consumer through public relations, marketing, events, wine clubs, winery tours, and corporate gifting packages. About: Melissa McAvoy President/CEO Melissa has worked with some of the leading brands from around the world with Importer of The Year Alex Guarachi and TGIC Importers Inc., Titan Wine & Spirits (Public Relations and Communications Manager), DM Vineyards & Partners and BW Trade Importers. She has worked with wineries such as Montes Wines, Bodega Norton, Sante Ema, Achaval Ferrer, Pascual Toso, Guarachi Family Wines, Chateau Altimar, Roger & Didier Raimbault, Chateau Cour D' Argent, Daviana Winery, VinRoc and Teachworth. This is an example to her well-rounded portfolio of experience which set Melissa's career in the wine industry off and running. Melissa has worked on major campaigns and projects connecting luxury brands such as Luxe Hotel Group, Four Seasons, Rolls-Royce, Bentley, Maserati, O'Gara Coach, Porsche Design, and Vogue Magazine to create new ways to stay connected to their luxury clients. She has worked with all major publications including Robert Parker, Wine Spectator, Wine Enthusiast, Vogue Magazine, and Wall Street Journal to increase visibility for her clients wines and corporate clients through reviews, features, marketing, and events.
Logo and company contact details can only be accessed by BTN Premium Members.
Get started and access full profile of every consultant listed, including their contact information, email and address. Click on the below image to get a preview.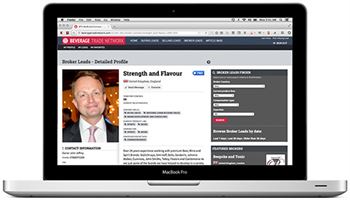 Are you a wine, beer or spirits consultant ? Join the world's largest wine, spirits and beer consultants network.
Information
Territory Covered:
Current Relationships:
Company Skills:
Current product line:
Looking for:
Compensation Method:
Company Experience: 6-10 Years
Go Premium to view full Consultant Profile and get all other benefits like:
Full Access to BTN Buying Leads
Full Access to all Consultants
Post Unlimited Brands
Trade Alerts
And Much More...