Browse Consultants by date
16/01/2019
Consultant Country: China
Zber is an explorer and leader of "procurement-driven" e-commerce. As the licensed strategic partner of the world's largest procurement network, SAP Ariba Global Supply Chain, Zber relies on SAP Ariba's global procurement network and high-quality supplier resources to integrate the world's leading digital technologies of supply chain and build a "Service + Platform + Finance" business system. Through Sourcing and Trade Assurance, it assists buyers and sellers in secure transactions.
For buyers - from sourcing to contracting, from order to fulfillment, you can hand them over to Zber. Zber's professional sourcing team and tool (Ariba) provide one-stop full-process services for you in China. At the same time, Trade Assurance ensures your tracking of suppliers' performance risks. If suppliers break the contract, we promise to compensate in advance.
Trade Assurance Service - By visualizing dynamic risk control of your trade, capital, information, and logistics, we protect your transaction perfectly. We promise once supplier breaks the contract, Zber will compensate for your loss in advance.
Sourcing - With Ariba and other global top purchasing management tools, as well as China's professional procurement teams, we are confident enough to find high quality suppliers that can perfectly meet your requirements. At the same time, we can also help you conduct supplier certification, do on-site factory inspections, and assist in your business negotiation and contracting.
For suppliers - We help Chinese Enterprises improve supply chain competiveness and promote the integration of Chinese enterprises into the global supply chain networks through digital empowerment, financial empowerment and service empowerment.
Digital empowerment - Including source searching, procurement execution, procurement collaborative services; contract management, supplier performance management services; supply chain risk management, supplier risk management services; procurement 4.0 evaluation and diagnosis services.
Financial empowerment - Based on the risk control tools of global supply chain digital platform, we supply including but not limited to order finance, guarantee finance, acceptance finance, factoring finance, credit financing and other financial access services.
Service empowerment - We provide overseas business opportunities docking service, overseas bid and bid invitation, overseas after-sales services, foreign exchange trading, high credit limit insurance services, international logistics & warehousing services, customs clearance and customs inspection, tax rebate services, and export, import, easy loan, transit business form customization services.
Logo and company contact details can only be accessed by BTN Premium Members.
Get started and access full profile of every consultant listed, including their contact information, email and address. Click on the below image to get a preview.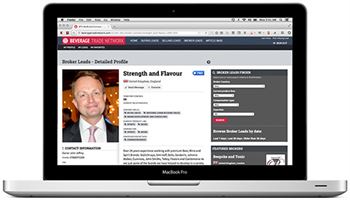 Are you a wine, beer or spirits consultant ? Join the world's largest wine, spirits and beer consultants network.
Information
Territory Covered:
Current Relationships:
Company Skills:
Current product line:
Looking for:
Compensation Method:
Company Experience: 3-5 Years
Go Premium to view full Consultant Profile and get all other benefits like:
Full Access to BTN Buying Leads
Full Access to all Consultants
Post Unlimited Brands
Trade Alerts
And Much More...