Browse Consultants by date
30/11/2020
Consultant Country: United Kingdom
Arlani Sales & Marketing is based in the Heart of the UK Brewing and are specialists to the On Trade / HoReCa markets.
With a history in the drinks market, we know the best Importers & Distributors and can find these for you. We also support your Brands to ensure they receive market exposure and awareness to ensure they do not get left on the shelf at the warehouse. We can also offer to set up your Brands in the UK so that you have direct control with full stock visibility, customers pay you direct, and you assign pricing and promotion.
Established in 2007 Arlani Sales and Marketing is an Outsourced Sales & Marketing company working on behalf of clients both in the UK and Overseas. The diverse but focused range of companies that Arlani work alongside continues to grow and is now a full portfolio of clients throughout Europe. We save you time & money, and the headache of directly employing Sales and Marketing Staff. Additional services include packaging design, Brand Ambassadors, "Mystery Customer" visits & reporting, beer and food tastings. If you have new, innovative, or unique products that we can Market for you, we would love to hear from you. Please get in touch!
Aome of our services include: Sales & Marketing, Supply Chain Management, Drinks & Packaging expertise, Brand Management, Packaging Design, Exhibition & Event Management.
Logo and company contact details can only be accessed by BTN Premium Members.
Get started and access full profile of every consultant listed, including their contact information, email and address. Click on the below image to get a preview.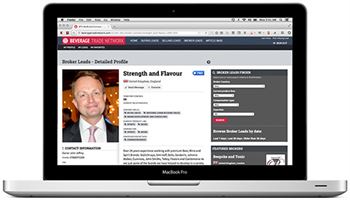 Are you a wine, beer or spirits consultant ? Join the world's largest wine, spirits and beer consultants network.
Information
Territory Covered:
Current Relationships:
Company Skills:
Current product line:
Looking for:
Compensation Method:
Company Experience: 6-10 Years
Go Premium to view full Consultant Profile and get all other benefits like:
Full Access to BTN Buying Leads
Full Access to all Consultants
Post Unlimited Brands
Trade Alerts
And Much More...