Beverage Trade Network Competitions
Citadelles du vin 2020
Wine
02/01/2020
Favorite
Citadelles du Vin website, a prestigious wine competition member of VINOFED * organized as part of the Vinexpo fair and under the patronage of the OIV!
* VINOFED: association of the largest international competitions in the world bringing together only 17 competitions, including Citadelles du Vin.
This site is dedicated to all Internet users passionate about the great wines of the world: producers, tasters, consumers, distributors ...

Each year, in March, more than 50 international tasters of very high level meet in Bourg (Bordeaux - France) for several days to select the best wines from 1,000 samples from around forty countries.

With more than 75% of foreign wines, Citadelles du Vin is among the most prestigious competitions, true wine flagships of the planet.

In 2019, the Remise des Prix took place at the Cité du Vin de Bordeaux on Sunday 12 May. The promotion of the winners was done throughout the very influential international wine and spirits fair, Vinexpo Bordeaux from May 13 to 16 as well as during an Award-Winning Wines Master Class organized on Tuesday, May 14 within Vinexpo -Academy.
For further information: Citadelles du Vin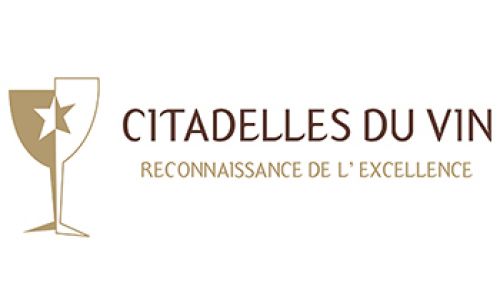 Location & Dates
From: 21/03/2020
Up to: 23/03/2020
Location: Rue Ulysse Lainé 33710 Bourg FRANCE