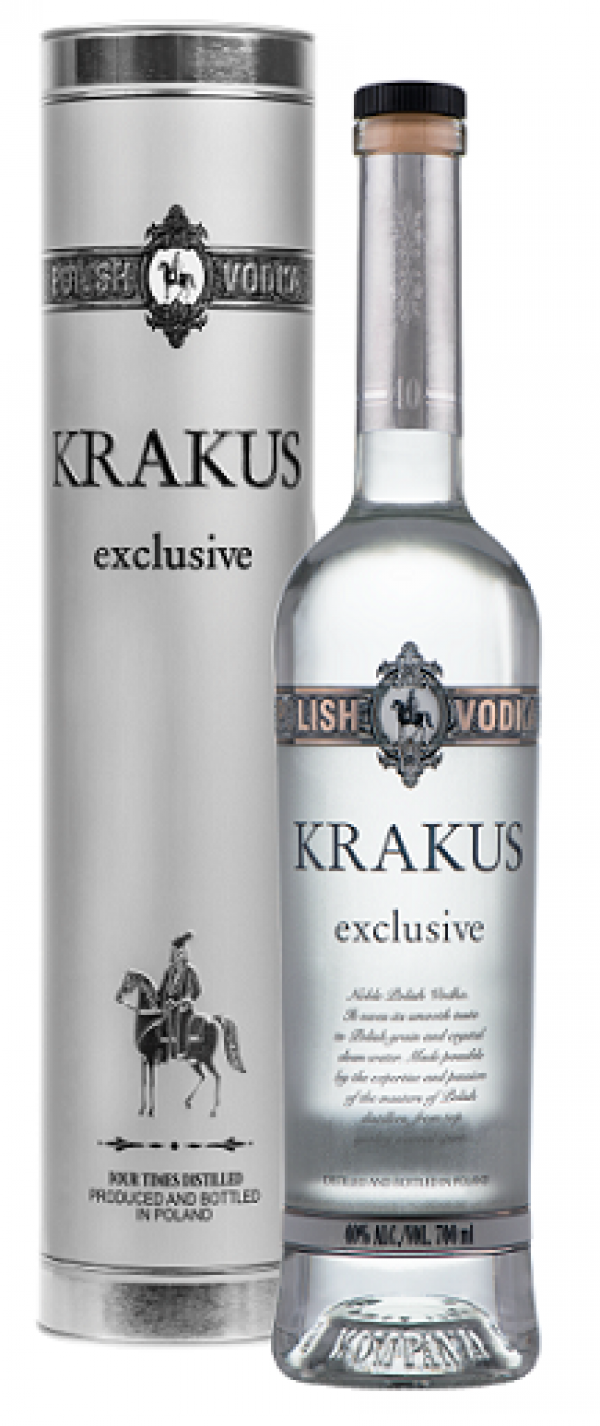 Alc. Vol %:40.00
Format:700ml
Price per unit US$2.00
Price per unit €:On request
Post Date20/12/2018
Description
Highly rated brand of Polish vodka. Its greatest asset is the noble, mature, rich taste that has been worked on for years. To ensure high quality, every drop of Krakus Exclusive vodka comes from carefully selected and fermented cereal grains, a single source of water and has been produced ever since at Akwawit in Wrocław.
Krakus Exclusive is a proposal for demanding people who choose things with a unique history – sumptuous and elegant at the same time. Also available in an ornamental tube.
vol. 500, 700, 750, 1000 ml
Countries this brand is distributed in:
Countries this brand looking to be distributed in:
US States this brand is distributed in:
US States this brand is looking to be distributed in:
AKWAWIT S.A. is a leading manufacturer of world-famous cereal and potato spirits and vodkas. We produce both, pure vodkas and flavoured vodkas. The exceptional quality of our products derives from a mixture of modernity and tradition. Our alcohols are based on traditional and tested recipes. They are produced on the most technologically advanced production lines. Vodkas produced by us are well known in Poland and in the whole world. The most known brands include: rectified spirits 95 % and 96 %,vodkas Krakus, Krakus Exclusive, Wratislavia, Herbowa Gorzka and Arktica, flavoured vodkas and liqueurs: fruit taste, herb taste, sweet and coco taste. We are constantly looking for new customers from all over the world, who would be interested in our products and smooth cooperation. We are ready to deliver a products for the new distributions possibilities, large wholesalers, and customers that are intrested in creation of a new brand as "privat label". We are ready to fullfil almost every customer needs.
Contact now
Please log-in to contact this seller!
You can send a message directly to this seller and request additional information about this posting, Company Profile and related products.
More Brands from this Company
Vodka


from

Poland

KRAKUS EXCLUSIVE The beuty of form, sophisticated taste. Highly rated brand. Rich taste over which we worked for years. It is a proposal for demanding people who choose things with a unique history.(opt. in tube) vol. 500, 700, 750, 1000 ml