Rita Grape Juice in 200ml Aseptic Pak 01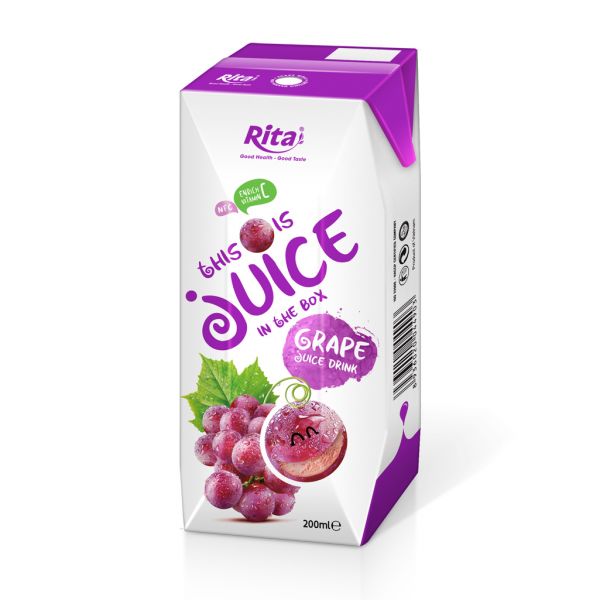 Alc. Vol %:n/d
Format:187ml
Price per unit US$3.90
Price per unit €:On request
Post Date18/10/2022
Description
GRAPE JUICE – THE TASTE OF "HEALTHY AND DELICIOUS FRUIT"
FEATURE
Grapes have been cultivated for thousands of years and famous for a wealth of health benefits due to their high nutrient and antioxidant contents.
The greatness of grape is real and its juice has the same. Producing grape juice, we only use high quality and delicious grapes and blend with other ingredients. That traditional recipe ensure that each product is packed with nutrients, minerals, and vitamins. Our grape juice will give you maximum health benefits in a great tasting beverage.
HEALTH BENEFITS
Grape juice is rich in antioxidants like polyphenols and resveratrol, vitamin C and other essential nutrients, that means it can do wonders for your health when had regularly.
Protects Heart Health
Grape is good source of antioxidants to protect your heart health. Grape juice reduces the stickiness of platelets (platelet aggregation), which is a key factor in blood clotting. Grape juice also increases the levels of good cholesterol (HDL). It reduces inflammation in the blood vessels and improves their ability to relax.
Improves Immunity
Grape juice helps improve immunity in middle-aged people according to a study published in Journal of Medicinal Food. The consumption of grape juice also increased vitamin C levels
Manages Blood Glucose and Diabetes
One of the major contributing factors for diabetes mellitus is oxidative stress. Consuming Concord grape juice might reduce insulin resistance. It contains anthocyanins, proanthocyanidins, flavonols, phenolic acids, and resveratrol, which are potent antioxidants. They eliminate the free radicals that oxidize and cause inflammation of insulin-secreting pancreatic cells. The grape polyphenols work on impaired glucose tolerance in tissues. This is supposed to be the initial stage of diabetes.
Slows Down Memory Loss in Older Adults
Grape juice contains antioxidant and anti-inflammatory properties. It may influence and improve neuronal signaling. Consuming grape juice may reduce the risk of dementia.
5. Makes for A Good Detox Drink
If you are a smoker or have a sedentary lifestyle, grape juice can flush your body of all the toxins. Drinking grape juice every day and your body will thank you for a great detox drink.
6. Protects and Nurtures Your Skin
Grape juice is filled with vitamin C that is great for skin and diminishing acne. It also contains fair amounts of hydrolyzed collagen. Collagen is vital for growth of blood vessels and cells and therefore provides firmness and strength to the skin. Grapes prevent various skin diseases by removing the toxins from body.
Countries this brand is distributed in:
Countries this brand looking to be distributed in:
US States this brand is distributed in:
US States this brand is looking to be distributed in:
RITA is the leading juice manufacturer and exporter in the Vietnam for more than 15 years, with the international food production approval of GMP, HACCP, FS$C22000, ISO, FDA, HALAL, ORGANIC, KOSHER, etc. Rich experience of food and drink production and marketing. More than 10 production lines make the capacity of more than 500containers per month. Available packing for aluminum can, pet bottle, glass bottle, paper box, pp bottle, etc. Our juice advantage is all the fruit is directly from Vietnam, where there are fresh fruit all year around, it's tropical fresh. Our mission is making the best tropical fresh juice.directly from Vietnam, where there are fresh fruit all year around, it's tropical fresh. Our mission is making the best tropical fresh juice.
Rita Food & Drink Co., Ltd. was incorporated in 2004 as a 100% Foreign owned Company and specializes in the production of Canned Drink such as Energy Drink, Corn Milk, Aloe Juice, Soya Milk, Fruit juice, Juice, Soft Drink, Coffee, Beer, etc. Our factory with 30,000 square meters, possesses the yearly producing capacity of 3,000,000 cartons of fruit juice drinks and other beverages. And also, We have build up a strong research and development team, who is continuously improving our manufacturing process, quality standards of our products. With the comprehensive understanding in various ranges of Vietnam products and long-time experience in import-export sector, with our enthusiastic, determined team, we are proud to say that we have been shipping many Order to the USA, Europe, India , Pacific Island, Hong Kong, China , Singapore, Malaysia, Korea, Japan, Africa and Australia. Our customers are worldwide Dealer distribution, shops, restaurants and supermarkets.
We provide OEM and private label service. No artificial flavors,no colors,no preservatives,more secure and more healthy.
Our product variety: Chia and Basil seed fruit juice, Green Tea drink, Green Tea Kombucha Fresh Juice, Black Tea Drink, White Tea Drink, Ice Tea, Aloe Vera Juice drink, Sparking Coconut Water, coconut milk drink, coffee drinks, energy drinks, fruit juice drinks, milk drinks, non alcoholic beer, Malt Drinks, soft drinks and more.
Contact now
Please log-in to contact this seller!
You can send a message directly to this seller and request additional information about this posting, Company Profile and related products.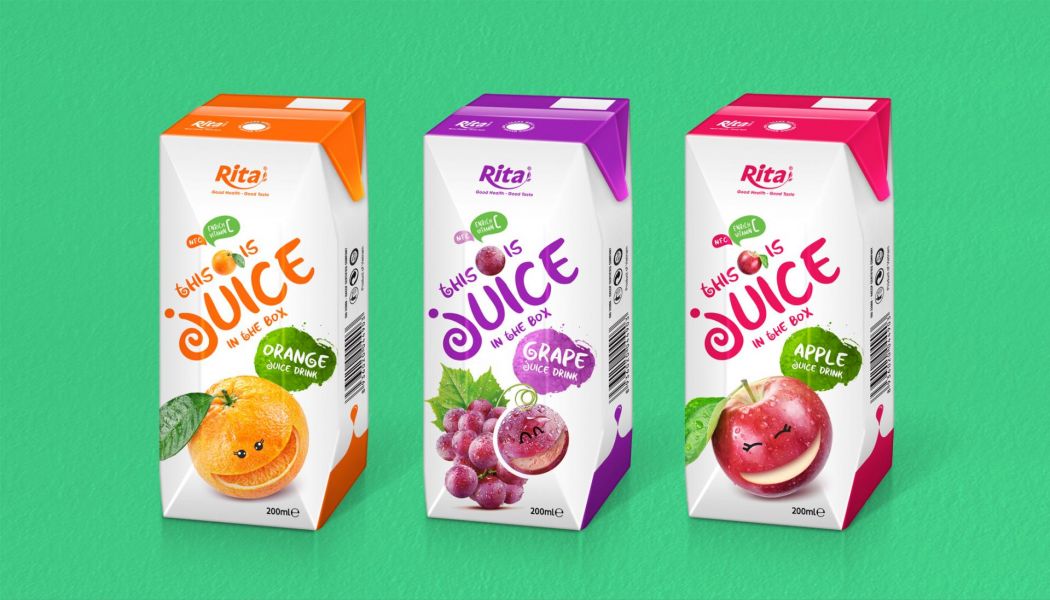 More Brands from this Company