(OEM accepted) Rita Orange Juice in 320ml Canned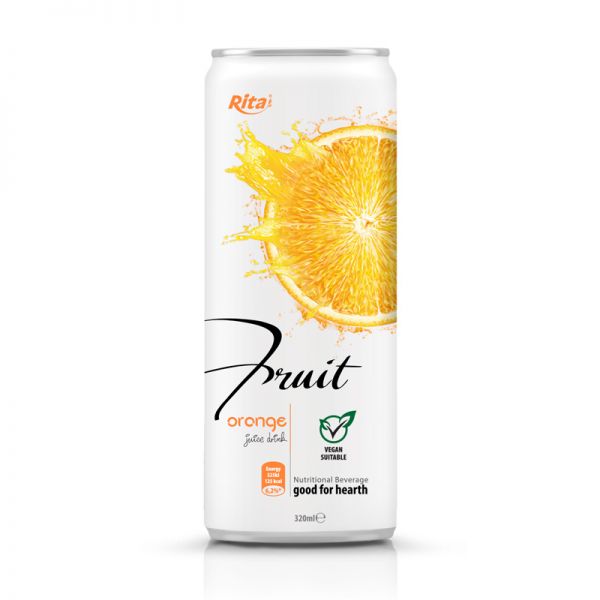 Alc. Vol %:n/d
Format:330ml
Price per unit US$5.90
Price per unit €:On request
Post Date17/10/2022
Description
ORANGE JUICE – THE TASTE OF "THE GOD'S GIFT"
FEATURE
Oranges are one of the most delicious fruits that are equally popular in elder people, adults and children as well. Some parts of world, people call orange is the "The God's gift". A glass of fresh orange juice is an instant mood, energy booster and amazing tasting.
A super fruit can be made a super juice. We only use the high quality oranges which are harvested carefully from our cooperation farms. In our ISO standard factory, oranges are blended with other natural ingredients to ensure that Rita Orange Juice Drink is packed with full of nutrients, minerals, and vitamins.
HEALTH BENEFITS
Orange juice is not just a tasty drink, its more. Drinking orange juice daily and your body will thank you for all health benefits. What are you waiting for? Try it for yourself.
1. Maintains the Blood Pressure Levels
Orange juice is the amazing drink for the patients of high or low blood pressure. Because of containing a significant amount of magnesium, this delicious drink has a wonderful ability to bring back the disturbed blood pressure level to normal range.
2. Prevents Cancer
Oranges comprise a stuff known as D – limonene that is an efficient agent against skin cancer, breast cancer, mouth cancer, colon cancer and lung cancer. Furthermore, the presence of vitamin C in orange juice also helps in preventing cancer.
3. Assists in Weight Lose
Orange juice is low calories and has zero fat, which means it is an excellent drink for people who want to lose weight.
4. Improves the Immune System
Orange juice is packed with vitamin C, which helps boost your immunity and keep you protected from cold, flu and other inflammatory diseases.
5. Prevents Kidney Stones
The formation of kidney stones can be prevented by drinking orange juice daily. Too much concentration of minerals and chemicals result as the development of kidney stones. Orange juice contains citrate, which has an excellent ability to prevent this disorder by decreasing the urine acidity. So the patients with kidney stones should include fresh orange juice in daily diet plan.
6. Makes the Skin Beautiful & Young Looking
Drinking orange juice daily can do surprising benefits for your skin. Orange juice is great source of vitamin C which plays a crucial role in fighting free radical activity. Free radical activity could promote ageing, wrinkles and make your skin dull. Thanks to be rich in Vitamin C, orange juice could help give you a youthful and radiant skin.
Countries this brand is distributed in:
Countries this brand looking to be distributed in:
US States this brand is distributed in:
US States this brand is looking to be distributed in:
RITA is the leading juice manufacturer and exporter in the Vietnam for more than 15 years, with the international food production approval of GMP, HACCP, FS$C22000, ISO, FDA, HALAL, ORGANIC, KOSHER, etc. Rich experience of food and drink production and marketing. More than 10 production lines make the capacity of more than 500containers per month. Available packing for aluminum can, pet bottle, glass bottle, paper box, pp bottle, etc. Our juice advantage is all the fruit is directly from Vietnam, where there are fresh fruit all year around, it's tropical fresh. Our mission is making the best tropical fresh juice.directly from Vietnam, where there are fresh fruit all year around, it's tropical fresh. Our mission is making the best tropical fresh juice.
Rita Food & Drink Co., Ltd. was incorporated in 2004 as a 100% Foreign owned Company and specializes in the production of Canned Drink such as Energy Drink, Corn Milk, Aloe Juice, Soya Milk, Fruit juice, Juice, Soft Drink, Coffee, Beer, etc. Our factory with 30,000 square meters, possesses the yearly producing capacity of 3,000,000 cartons of fruit juice drinks and other beverages. And also, We have build up a strong research and development team, who is continuously improving our manufacturing process, quality standards of our products. With the comprehensive understanding in various ranges of Vietnam products and long-time experience in import-export sector, with our enthusiastic, determined team, we are proud to say that we have been shipping many Order to the USA, Europe, India , Pacific Island, Hong Kong, China , Singapore, Malaysia, Korea, Japan, Africa and Australia. Our customers are worldwide Dealer distribution, shops, restaurants and supermarkets.
We provide OEM and private label service. No artificial flavors,no colors,no preservatives,more secure and more healthy.
Our product variety: Chia and Basil seed fruit juice, Green Tea drink, Green Tea Kombucha Fresh Juice, Black Tea Drink, White Tea Drink, Ice Tea, Aloe Vera Juice drink, Sparking Coconut Water, coconut milk drink, coffee drinks, energy drinks, fruit juice drinks, milk drinks, non alcoholic beer, Malt Drinks, soft drinks and more.
Contact now
Please log-in to contact this seller!
You can send a message directly to this seller and request additional information about this posting, Company Profile and related products.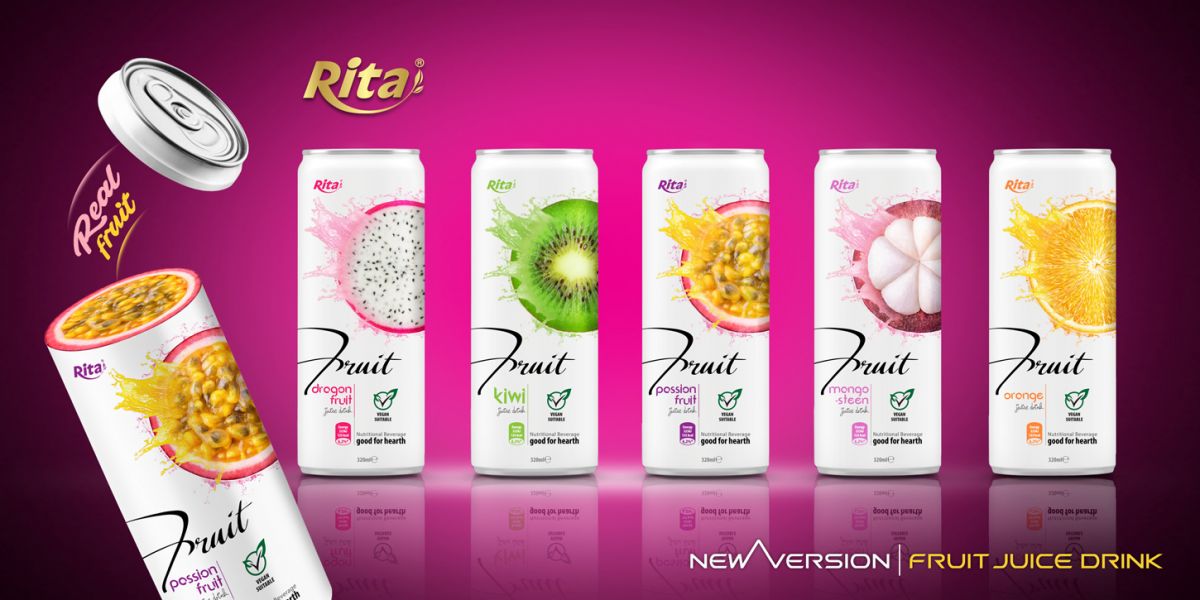 More Brands from this Company