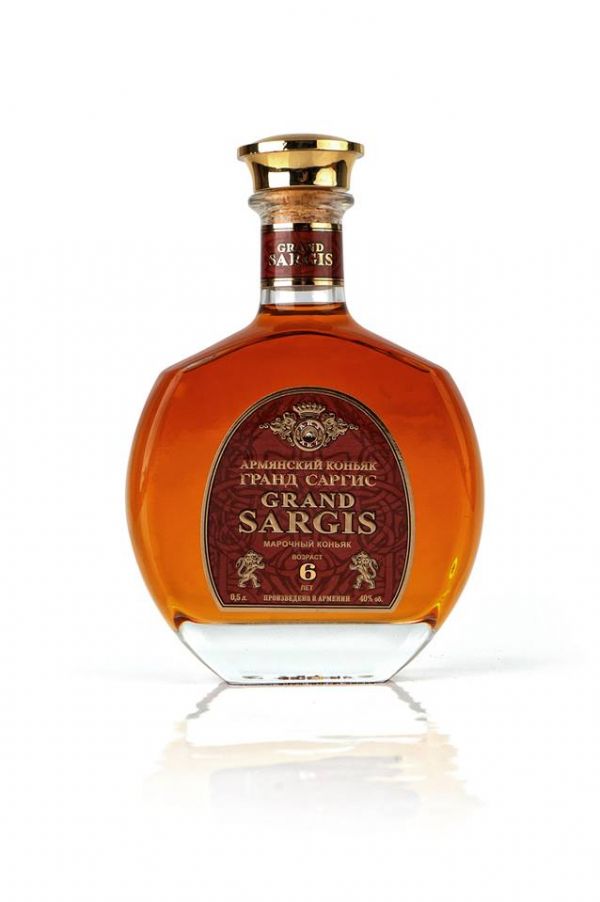 Alc. Vol %:40.00
Format:750ml
Price per unit US$On request
Price per unit €:On request
Post Date01/05/2019
Description
Brandy "Sargis" is names in honor of military leader Saint Sargis and also after our president Sargis Varzhapetyan. Every loving heart hopes that the God will help him/her to keep that beautiful feeling. According to the legend Saint Sargis helped many lovers to reunite after many difficulties and pains. Since then he was classified as a Saint and a Patron of all lovers. People in Armenia used to celebrate St. Sargis Day as the Lover's Day in the same way as people celebrate the Valentine's Day all over the world. Brandy "Sargis" carries the warmth of tradition, the power of faith in love and in better days. Its unique bouquet includes flora flavor and taste of dried fruits.
Countries this brand is distributed in:
Countries this brand looking to be distributed in:
US States this brand is distributed in:
US States this brand is looking to be distributed in:
Ararat Brandy Factory A.K.Z. was established in 1895 by Nikolay Shustov and was a joint venture of Ararat Trust. It is situated in the very heart of Ararat valley, right in front of Mount Ararat and has more than 124 years of history of wine, brandy and fruit vodka manufacturing. The products of Ararat Brandy Factory have become a lovely drink for many consumers all over the world due to their unique taste, aroma and high quality. The main mission of "Ararat Brandy Factory "A.K.Z." is the high quality and prestige of Armenian brandy, moreover to provide unique, special and fascinating taste of Armenian brandy and show it to the whole world. Armenia is a country with an old history and ancient traditions of grape cultivation. Since 15th century B.C From 1950s till now Ararat Brandy Factory "A.K.Z." is one of the leading companies of brandy spirits manufacture and storage in Armenia. The whole cycle of brandy, wine and strong alcoholic beverages is fulfilled with classic technology. The grapes for production of spirit are mainly cultivated in the factory's own vineyards and are partially bought. The factory has its own vineyards with the area of 255 hectares. Ararat Brandy Factory "A.K.Z." is fitted with modern European equipment, traditional technologies and strong oversight on the quality of product. Due to these factors the products of Ararat Brandy Factory "A.K.Z." meet the world standards and are highly appreciated and consumed in many countries. Due to the high quality and unforgettable taste the products of Ararat Brandy Factory "A.K.Z." were awarded with gold medals in many international winemakers competitions in England, Russia, Kazakhstan, etc. and as a result the company is constantly increasing its exports to Russia, Ukraine, Kazakhstan, many European countries, China, Japan, Baltic countries and etc.
Contact now
Please log-in to contact this seller!
You can send a message directly to this seller and request additional information about this posting, Company Profile and related products.
More Brands from this Company