Sommeliers Choice Awards 2022 Winners
US On Premise Wine Report To Help You Plan Your 2023 Sales
Despite an ever-changing and highly competitive BevAl market, wine continues to be a cornerstone of US On-Premise consumption.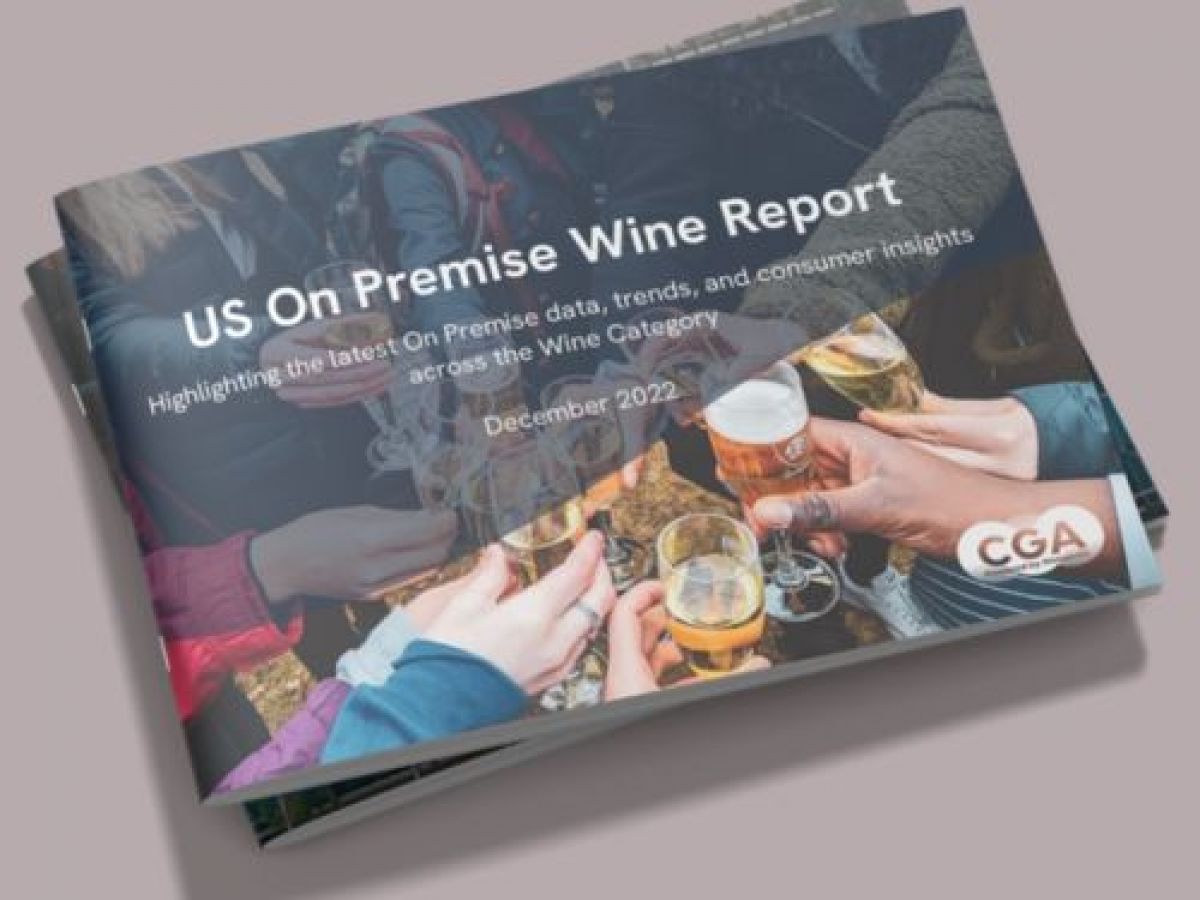 06/04/2023
Despite an ever-changing and highly competitive BevAl market, wine continues to be a cornerstone of US On-Premise consumption, having generated nearly $15 billion in sales through the On-Premise over the latest 52-week period. However, the wine category is not immune to shifting consumer preferences, inflationary effects or share challenges from the competition.
Now more than ever, it's vital for winemakers and suppliers to keep a pulse of what is happening on the On-Premise to identify opportunities, anticipate changes and capitalize on trends. CGA by NielsenIQ's US Wine Report utilizes a variety of its signature tools including OPUS, OPM, and Channel Strategy to compile the most actionable and current insights for your executive, marketing, and sales teams.
Whether your team is considering a new brand launch in the market or managing a portfolio of legacy wines, this report will provide a robust set of insights across relevant topics to help you win in the On-Premise.
Have a read at the full report here on NielsonIQ.
In the On-Premise Wine Report, the largest comprehensive overview of the wine category ever produced by CGA, suppliers can access foundational category insights for building strategies for the channel, and supporting sales planning for 2023.
The report also offers a snapshot of the U.S. On-Premise visitor. Just over a quarter (26.5%) of consumers drink wine when they visit bars, restaurants, and pubs—consumers who identify as women over-indexing and tend to skew older. Across On-Premise visitors, 21% noticed fewer items on menus, and of those consumers nearly 2 in 5 say there are fewer wine options available, presenting a significant challenge for wine suppliers looking to target both existing and new consumers.
Menu rationalization makes earning new and maintaining existing points of distribution (PODs) more valuable. Additionally, the number of fine dining establishments, which are key outlets for wine suppliers, decreased by 3.8% from August 2021 to August 2022. Understanding how wine offerings can be positioned to suit different venues could be key to the category's growth across new consumer segments – with the growth of casual dining chains representing an opportunity as 3 in 10 consumers drink wine in these types of venues.
If you want to check the video on data and trends, do check out the recent talk given by Jon Berg Thought Leadership VP – Beverage Alcohol Vertical for NielsenIQ at the latest USA Trade Tasting.
Header Image source: CGA Strategy