List of major wine trade shows and events held in USA including WSWA, Wineries Unlimited, Miami Wine Fair, New York Wine Expo, Midwest Grape & Wine, Midwest Grape & Wine Conference, 2013 Annual Texas Wine and Grape Growers Association Conference and Trade Show, Eastern Winery Exposition.
Please find a list of leading wine trade shows and wine fairs in USA
1)
70TH WSWA ANNUAL CONVENTION & EXPOSITION (2013)
April 28, 2013 - April 30, 2013
Grande Lakes Orlando, FL

Attendee registration is now open for the WSWA 70th Annual Convention & Exposition, April 28-30 2013, in Orlando, FL. Registration for exhibitors and hospitality suite holders will open next week (December 10, 2012). If you have any questions regarding registration, please contact Liz Armstrong at (202) 243-7508
2)
This is the largest, longest running and most powerful regional wine industry event in the eastern U.S. and second largest in the nation drawing over 2,100 annual visitors from all along the eastern seaboard.
Wineries Unlimited provides you the information and tools vital to the increased success of your business. Hear what educational experts have to say, see products up close, talk to fellow colleagues about what you're doing or even thinking about doing. This is were the action will be, and it's where you should be this coming March. Experience the power of positive attraction at its best. There's no better way to network, gather, and share ideas than being at an event like this one in person.
Please find more information on Wineries Unlimited.
3)
The Miami International Wine Fair (MIWF) is open to wine producers from around the world, importers and/or distributors eager to increase their sales in the US market. Thanks to the Wine Fair's innovative Buyers Program, exhibitors are guaranteed meetings with pre-qualified buyers interested in their products. Over 2,100 meetings were organized last year alone resulting in estimated sales of 480,000 9L cases of wine. Hundreds of buyers (American wholesalers and retailers mainly) are sponsored by MIWF to come to Miami in their search for new wines to add to their portfolios. More information on Miami Wine Fair can be found here.
4)
5)
6)
See Who Attendes
Exhibitors and sponsors will be exposed to the largest concentration of regional purchasing decision makers. Meet with key industry professionals and enjoy one-one-one time with potential new clients or existing annual buyers. These events attract:
• Winery Owners, Presidents, Managers
• Winemakers
• Vineyard Growers
• Vineyard Managers
• Vineyard Owners
• Purchasing Department Buyers
• Marketing Executives
• Retail Tasting Room Personnel
• Wine Writers, Bloggers, other media
• Winery Association personnel and members
• Potential new target audiences

Here's What Sets Us Apart
• Nearly 40 years of trade show experience and expertise—start-ups can't compare
• A stronghold in the fastest growing wine industry areas in the U.S. and Canada
• We host the second and third largest such events in the nation and largest in each region
• Strongest buying arenas in each location for the surrounding area
• Largest number of exhibit booths with the most buying options on the trade show floor
• Event promotion through Vineyard & Winery Management magazine, whose circulation of 7,000+ is the largest for a North American wine industry trade magazine
More Information on Midwest Grape & Wine Conference
7)
2013 Annual Texas Wine and Grape Growers Association Conference and Trade Show
The 2013 Annual Texas Wine and Grape Growers Association Conference and Trade Show is planning to be a must-attend event. Over 450 Association members, winery leaders, grape growers, industry vendors, and consumers will converge on San Marcos, TX to enjoy three days of educational sessions, one-on-one time with suppliers, and networking.
The TWGGA Education Committee is working on the program and confirming speakers covering a wide variety of important topics. Trade Show hours will expand to give attendees and suppliers more time to talk and see products. Educational sessions are scheduled in the Trade Show Hall as well as in meeting rooms throughout the Conference Center.
Mark your calendar and plan to attend the 37th Annual Texas Wine and Grape Growers Association Conference and Trade Show.
8)
The Eastern Winery Exposition (EWE) is an eastern-focused wine industry trade show and conference designed to provide the eastern U.S. and Canadian wineries and vineyards with an easily accessible, low-cost professional meeting with a large number of winery and vineyard suppliers. A strong seminar program, exhibit hall featuring suppliers relevant to the region's business of wine making, networking events, and state association participation are all integral components of EWE. The event takes place March 6-7, 2013, at the Lancaster County Convention Center and Lancaster Marriott at Penn Square in Pennsylvania.
9)
USA Trade Tasting and Business Conference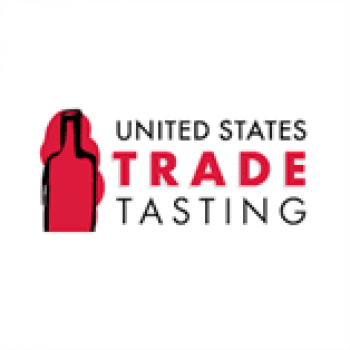 USA Trade Tasting (USATT) is an annual adult beverage trade/specialist trade tasting and business conference launched in order to promote sustainable growth in the independent beverage industry by helping boutique wineries, craft breweries, craft distilleries, importers, distributors, retailers and beverage companies learn, source and grow.
The USATT showcases exciting wines, beers and spirits from all over the world to USA importers, wholesalers, distributors, retailers and press.
Join the biggest gathering of the Private Label, Bulk Wine, Bulk Spirits, Contract Brewing and Contract Manufacturing Industry at the International Bulk Wine and Spirits Show(IBWSS) on July 25-26, 2018 in San Francisco.? Get your FREE PASS HERE