Browse Consultants by date
06/05/2015
Consultant Country: Switzerland
We have over 20 years of experience in import and export of wine and spirits, deep understanding of international trade, wide range of established wine/spirits suppliers and buyers in more than 30 countries with high consumption of alcohol beverages. This is why producers/suppliers and importers/distributors worldwide consistently choose to do business with us. Our customer service sets us apart from the rest. We work closely with our international clients to ensure steadily growing sales and profits of all parties involved. We focus at creation and management of commodity and cash flows dealing with wines and spirits. We take the time to listen to you and understand your priorities. We want to know exactly what your goals are and we will provide you with the perfect service to meet your needs.
Logo and company contact details can only be accessed by BTN Premium Members.
Get started and access full profile of every consultant listed, including their contact information, email and address. Click on the below image to get a preview.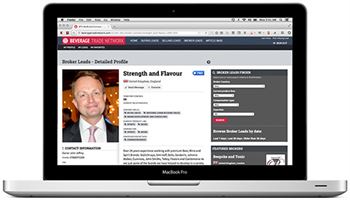 Are you a wine, beer or spirits consultant ? Join the world's largest wine, spirits and beer consultants network.
Information
Territory Covered:
Current Relationships:
Company Skills:
Current product line:
Looking for:
Compensation Method:
Company Experience: 11-20 Years
Go Premium to view full Consultant Profile and get all other benefits like:
Full Access to BTN Buying Leads
Full Access to all Consultants
Post Unlimited Brands
Trade Alerts
And Much More...