Browse Consultants by date
05/03/2013
Consultant Country: Canada
Cult Classics | Wine Co. partners with great family producers from the most desirable regions across the globe. Our knowledgeable Brand Ambassadors are dedicated to the education, sales and marketing of unique products On and Off Premise. Our focus on independently owned businesses allows us, as an independent company also, to share the pride, tradition, history and hard work of the families behind the label. We specialize in small-production, hard to find, premium, boutique products. We are passionate about the wine we sell and the style in which they are presented. Our perspective on beverage alcohol is both global and regional, promoting true appreciation on all levels. Our goal is to build and progressively develop beverage appreciation with both the industry and the consumer.
Logo and company contact details can only be accessed by BTN Premium Members.
Get started and access full profile of every consultant listed, including their contact information, email and address. Click on the below image to get a preview.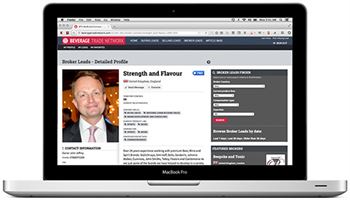 Are you a wine, beer or spirits consultant ? Join the world's largest wine, spirits and beer consultants network.
Information
Territory Covered:
Current Relationships:
Company Skills:
Current product line:
Looking for:
Compensation Method:
Company Experience: 6-10 Years
Go Premium to view full Consultant Profile and get all other benefits like:
Full Access to BTN Buying Leads
Full Access to all Consultants
Post Unlimited Brands
Trade Alerts
And Much More...