Logo and company contact details can only be accessed by BTN Premium Members.
Get started and access full profile of every consultant listed, including their contact information, email and address. Click on the below image to get a preview.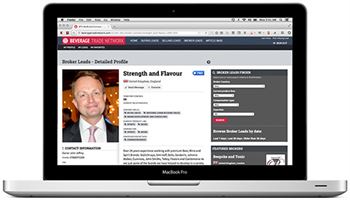 Are you a wine, beer or spirits consultant ? Join the world's largest wine, spirits and beer consultants network.
Pro
Consultant Country: United States
Territory Covered:
Current Relationships:
Company Skills:
Current product line:
Looking for:
Compensation Method:
Company Experience:
20+ Years
Americas Executive Beverage Consultancy is designed to help you achieve your business strategies and goals through direct industry Consultancy Services, full service Executive Recruiting and professional Career Counseling services. Our goal is to assist you at the executive level in North and South America.


AEB Consultancy takes the time initially to understand your company values, products, business goals, and staffing needs. We offer consultancy on all levels of sales, marketing, executive presentations, business plans, sales trainings, distributor management and much more.

When it comes to recruiting, identifying, qualifying and delivering the best talent in the industry. Our dedicated team of experts offer professional assistance using, national and international presence, sophisticated technology, and our superior knowledge of the beverage industry.

When making decisions of adding employees, executing a restructure plan, building teams, or creating a start-up company, call us to begin the process. We work with many of the most talented executives in the world, every day.

Beverage Category Service:

Wine and Spirits, Craft Beer, Craft Spirits, Packaged Water, Carbonates, Juice, Nectars, Still Drinks, Powders, Iced/RTD Tea Drinks, Sports Drinks, Energy Drinks, Dairy Drinks, Tea, Coffee, Beer, Cider, RTD, Coolers, and Fortified Wine.



Specialties:
Beverage Industry Consultancy;

• Assistance with all levels of marketing
• Assist with all levels of sales direction
• Assist with all levels of business plan/s execution
• Assist with sales strategy and planning discussions
• Sales trainings for customers and employees
• Distributor Management
• Category Management
• Merchandising
• Assist with reorganization plans and execution
• Assist and become a full part of the team building process
• Creation of business presentations to distributors/accounts/investors
• In-person sales presentations to distributors/accounts/investors
• Negotiations training
• Reviewing and establishing sales and operations systems
• Assist with distributor contracts
• Assist with the funding process
• Assist with Trade Shows and other public events
• Current business and employees reviews including possible SWOT analysis

CALL TODAY
FOR MORE INFORMATION!

Beverage Industry Experts


360-624-0459
Go Premium to view full Consultant Profile and get all other benefits like:
Full Access to BTN Buying Leads
Full Access to all Consultants
Post Unlimited Brands
Trade Alerts
And Much More...