Browse Consultants by date
02/04/2021
Consultant Country: Italy
Our goal is your goal: increasing sales to an already established network, open new markets and increase brand awareness with multiple markets visits. We also represent the producer at specific events; educate consumers, buyers, sales rep and journalists about the myriad wonders within the brand.
We select producers to share our credo with. We work closely with our estates to make tailor made business plans. We have selected a group of family owned producers and begin promoting their brands and territories in US with frequent market visits. Our aim is to connect the producers with the right partners (importers/distributors) and link foreign travellers in search of unique and alternative italian experiences, with local tourism promoters.
Meet our fine Italian estates. I travel the world to represent and support our importers and distributors. I'm neither an agency nor a broker, but a direct ambassador of the families and territories. Experienced brand representative with a long demonstrated working history in the American wine industry. Focused on marketing strategy, sales, staff training, promotion, public speaking and in-coming. Analytical thinker and good self organization.
The brands I represent: Elio Grasso , Giovanni Almondo, Fiorenzo Nada, Marjan Simcic, Maison Anselmet, Villa Mongalli, Mastio organic beer.
Logo and company contact details can only be accessed by BTN Premium Members.
Get started and access full profile of every consultant listed, including their contact information, email and address. Click on the below image to get a preview.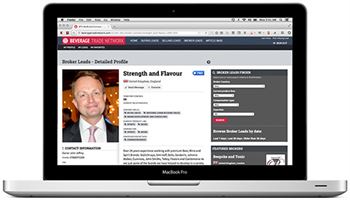 Are you a wine, beer or spirits consultant ? Join the world's largest wine, spirits and beer consultants network.
Information
Territory Covered:
Current Relationships:
Company Skills:
Current product line:
Looking for:
Compensation Method:
Company Experience: 11-20 Years
Go Premium to view full Consultant Profile and get all other benefits like:
Full Access to BTN Buying Leads
Full Access to all Consultants
Post Unlimited Brands
Trade Alerts
And Much More...