Browse Consultants by date
06/03/2020
Consultant Country: United Kingdom
At Claessens we take pride in creating work that transforms the fortunes of brands. We create unique identities and designs for some of the world's most iconic drinks brands. We take a holistic approach to brand-building, from strategy through to design and production. We are the perfect partner to ensure your brands truly meet their full potential.
Founded in 1979, Claessens International is based in London and regarded throughout the world as the brand and packaging specialist in the drinks industry. We work with global market leaders along with smaller local brands, as well as creating new brands. Our clients include Campari, Stoli Group, Nolet Distillery, Tsingtao Brewery and Carlsberg. Claessens International has a multilingual team and its own in-house creative, illustration and production teams. We work closely with our clients and their suppliers to support and guide them along the way, to achieve the optimum result on shelf. We always thrive for perfection to deliver commercial success for our clients and their brands.
Logo and company contact details can only be accessed by BTN Premium Members.
Get started and access full profile of every consultant listed, including their contact information, email and address. Click on the below image to get a preview.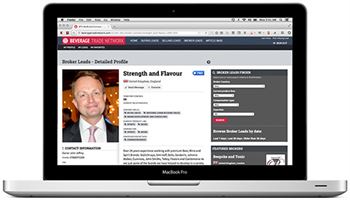 Are you a wine, beer or spirits consultant ? Join the world's largest wine, spirits and beer consultants network.
Information
Territory Covered:
Current Relationships:
Company Skills:
Current product line:
Looking for:
Compensation Method:
Company Experience:
Go Premium to view full Consultant Profile and get all other benefits like:
Full Access to BTN Buying Leads
Full Access to all Consultants
Post Unlimited Brands
Trade Alerts
And Much More...