Beverage Trade Network Competitions
Sommeliers Choice Awards 2020
Wine
11/06/2019
Favorite
The goal of the new Sommeliers Choice Awards is simple: to provide on-premise buyers and sommeliers a valuable benchmark for understanding which wines would make a compelling addition to a wine list.
The judging panel of the Sommeliers Choice Awards will consist entirely of top sommeliers, on-premise wine buyers, and wine directors at U.S. restaurants, bars, pubs, and clubs. In order to be selected as a judge, sommeliers need to provide evidence of their expertise within the on-premise industry. In some cases, these sommeliers may also be wine consultants for on-premise establishments. They may also have a buying role in addition to working on the restaurant floor.
Medals will be awarded to those wines that meet very specific judging criteria, with a goal of identifying wines that should become additions to restaurant wine lists. Wines will be judged according to criteria such as how well they pair with food items in addition to their overall versatility. Highest marks will be awarded to wines that provide value for money at their respective price points. Judges know the trade prices of each wine as they are judging each flight. The number one question that sommeliers will be attempting to answer as they judge wines is: "Would we stock this?"
List of Sommeliers Choice Awards
Double Gold – 96 points and above
Gold – 90-95 points
Silver – 80-89 points
Bronze – 70-79 points
Why Enter
If you are looking to sell more of your wines to the on-premise establishments such as restaurants, hotels, pubs, and bars, then you need to enter the Sommeliers Choice Awards. Here are just a few of the reasons to enter your wines in SCA.
Raise the profile of your wines
Get in front of a hard-to-reach audience
Promote your award-winning wines
Benefits for medal winners
For further information: Sommeliers Choice Awards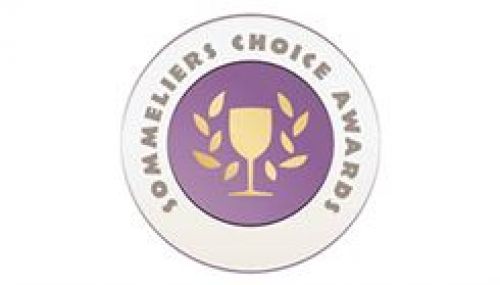 Location & Dates
From: 18/05/2020
Up to: 18/05/2020
Location: 255 S Airport Blvd, South San Francisco Conference Center, South San Francisco, CA 94080, USA

Organizer & More Info
Beverage Trade Network (BTN) hosts and organizes competitions, events, trade show, expos and tastings for the alcohol beverage trade around the world. Popular competitions include the London Wine Competition, the USA Trade Tasting in New York City, and th
Web: https://sommelierschoiceawards.com
Email: info@sommelierschoiceawards.com