Beverage Trade Network Competitions
Critics Challenge International Wine & Spirits Competition 2020
Wine
17/10/2019
Favorite
The 16th annual Critics Challenge in San Diego June 20-21, 2020 delivered a revelation. Jeff Runquist, who took his first winemaking position at California's Montevina Winery in 1982, has emerged as a rock star this year, his 37th year on the job.
Early in his career, Runquist made the leap from Amador County to the Napa Valley, where he made wines briefly at the Napa Valley Cooperative Winery before a stint at J. Lohr in California's Central Coast. By 1995, the then-highly regarded Runquist struck out on his own and started Jeff Runquist Wines, crushing 10 tons of Amador zinfandel that was released in 1997.
In the years since Runquist's wines have been synonymous with fruit purity and balance. They took their share of medals at major wine competitions but didn't make waves. Those days are over. The Jeff Runquist Wines portfolio became a tsunami this year, dominating at the Critics Challenge with 28 medals won for 31 wines entered including four platinum, 15 gold, and 9 silver. Runquist wines also claimed five best-of-class awards.
The stunning performance earned Runquist the domestic winery of the year award. The import winery of the year award was a tie between Castello Banfi, the Italian powerhouse from the Tuscany region, and France's Moet & Chandon Champagne house. That's rarefied air and very elite company for a relatively small winery from California's Sierra Foothills.
For further information: Critics Challenge International Wine & Spirits Competition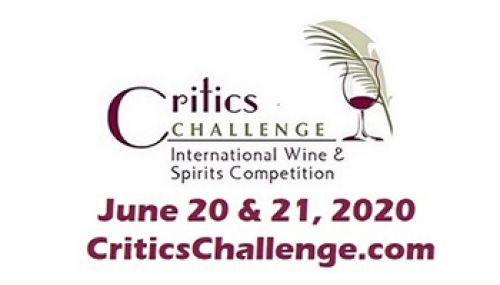 Location & Dates
From: 20/06/2020
Up to: 21/06/2020
Location: Westgate Hotel San Diego, California