Beverage Trade Network Competitions
2020 San Francisco Chronicle Wine Competition
Wine
23/10/2019
Favorite
All participating wineries need to reserve a table in advance to pour at the 2020 San Francisco Chronicle Wine Competition Public Tasting. The 2020 SFCWC Public Tasting is being held at the Festival Pavilion, Fort Mason Center, San Francisco from 1:00-4:30 PM on February 15, 2020. This is the 20th year anniversary of the SFCWC.
A reserved table only allows one winery parent name or one brand name on the event table signage and public location board designating the table. Additional brands may be poured at those tables but they will not be recognized on the signage. Wineries wishing for these additional winery brands to be recognized at the table can do so with their own printed materials. Additional tables are available to reserve for additional winery brands wishing to be recognized on event signage material. There are no refunds for canceled tables.
Winery Information below:
Winery registration is open from 9:30 am to 11:30 am. Tables not staffed by 12:00 pm will be forfeited. Doors open to the public at 12:30 p.m.
The last call for pouring is 4:00 PM (Fort Mason Park Police requires ½ hour no alcohol poured before closure-wineries may be cited for pouring wine after 4:00 PM)
Wineries are responsible for transporting their own wine to the tasting. Wine cannot be shipped to the tasting in advance. Map and additional information to Fort Mason is on www.winejudging.com.
Every wine table purchased allows entrance for two people pouring- additional tickets can be bought online for additional staff. Please do not ask for additional free staff members to pour.
Arrival: Drop-off wine in front of the Pavilion. Parking is where you can find it. If you arrive early you should have no problem securing a space on Ft. Mason grounds or he adjacent Crissy Field Parking Lot.
We provide a 6′ table, cloth, signage, and dump bucket on each table. We encourage wineries bringing additional food for the public. We find wineries having food or snacks on their table attract more consumers to your wines.
There will be NO ICE available at the event because of insurance. Bring your own ice and cooling containers if needed. Only bring stuff that you can easily take out yourself at the end of the tasting- limited post-event staff assistance.
There will be water stations in designated areas of the building. If you wish to have water on your table, bring your own pitcher. Otherwise rinse with wine when necessary. Bring your own recyclable container for drinking water.
Limit tastes to ¾ ounce. Stop pouring at 4:00 PM as required by the ABC Temporary License- wineries may be cited for pouring after 4:00 PM. All bottles must be off of the table at 4:15 p.m. Please inform your staff pouring wine.
Recommended amount of wine to bring….1 case each of Gold and better winners, and mixed case of other awards. Any other wine from your winery may be poured at the table also.
For further information: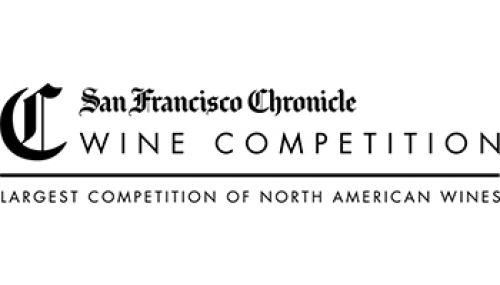 Location & Dates
From: 07/01/2020
Up to: 15/02/2020
Location: Festival Pavilion, Fort Mason Center, San Francisco