Brand Presentation
FIANO DI AVELLINO DOCG

Description: controlled designation of origin guaranteed d.o.c.g.

Grapes:Fiano of Avellino D.O.C.G 100%

Type of wine:white

Terrain:cool and deep, rich in micro and macro elements, with volcanic elements from the hills of Avellino

Culture system:espalier culture with guyot pruning

Vineyard:Lapio (AV)

Exposure:south

Altitude:500 metres S.L

Plant density:4000 vinestocks per hectare

Age of vineyard:about 20 years

Vintage time:at the end of october

Yield for hectare:80 quintals for hectare

Vinification:Soft pressing of whole grapes, cold pressing phase fermentation is carried out partially with autochthonous yeast starters

Refining:in bottle for 3 or 4 months

Colour:straw-coloured yellow

Fragrance:Distinct aromas of pear, pineapple, acacia, toasted hazelnut, honey and hawthorn

Taste:we can appreciate an excellent acidity and softness; the prevailing aromas are of white peach and grapefruit , enclosed are clear notes of hazelnut

Pairing:Particularly indicated as an aperitif with toasted hazelnuts, also pairs well with mussels and fish dishes of fine cuisine

GRECO DI TUFO DOCG

Description: controlled designation of origin guaranteed d.o.c.g.

Grapes:greek of Tufo docg 100%

Type of wine:white

Terrain:medium calcareous mixture

Culture system:espalier culture with guyot pruning

Vineyard:Prato di Principato Ultra (AV)

Exposure:south

Altitude:310 metres S.L

Plant density:4000 vinestocks per hectare

Age of vineyard:about 20 years

Vintage time:at the end of october

Yield per hectare:70 quintals per hectare

Vinification:Soft pressing of whole grapes, cold pressing phase fermentation is partially carried out with autochthonous yeast starters malolactic completely carried out

Refining:in bottle for 3 or 4 months

Colour:bright straw-coloured yellow

Fragrance:Hint of apricot, pear, apple and ferns. An array of sensations where we can note the presence of calcium and magnesium of the land typical of the area that is has always been rich in sulphur mines

Taste:we can appreciate an excellent acidity, softness and flavour.

Pairing:Excellent with crustaceans, grilled fish, poultry, cold dishes and is also paired well as an aperitif

CAMPANIA FALANGHINA IGT

Description: typical indication of the geographical region (regional wines)

Grapes:falanghina 100%

Type of wine:white

Terrain:in preponderance medium mixture.

Cultivating system: espalier culture with guyot pruning

Vineyard:situated around Benevento

Exposure:south-east

Altitude:300 metres S.L

Plant density::3000 vinestocks per hectare

Age of vineyard:about 15 years

Vintage time: at the end of september

Yield per hectare:90 quintals per hectare

Vinification:classic vinification in white into steel barrels with controlled temperature

Refining:in bottle for at least one month

Colour:light straw-coloured yellow with greenish tints.

Fragrance:Fresh and fruity with distinct notes of citrus fruits, green apple and kiwi with notes of white flowers

Taste:Of great freshness thanks to a distinct acidity, well balanced wine structure

Pairing:Excellent paired with crustaceans, grilled fish and also good as an aperitif

T'AMO IRPINIA FALANGHINA SPUMANTE DOC

Description: Charmat method sparkling wine denomination of controlled origin d.o.c.

Grapes:Falanghina 100%

Sparkling type:Falanghina Brut sparkling wine

Terrain::Predominating medium mixture

Cultivating system:Espalier cultivation with (Guyot) pruning system

Vineyard:Torre Le Nocelle (AV)

Exposure:south-east

Altitude:300 metres S.L

Plant density:3000 vinestocks per hectare

Age of vine:about 3 years

Vintage time:First ten days of September

Yield per hectare:80 quintals per hectare

Wine making technique:

Classical white vinification method in temperature controlled steel tanks

Second fermentation:Thermo- controlled refermentation in autoclave with the inoculation of selected yeasts

Refining:in autoclave for about 5 months and then bottled for a 1 month period

Colour:pale straw yellow, with brilliant reflections, with thin and persistent perlage

Fragrance:

rich and fruity with distinct notes of citrus, white flowers and soft aromas of yeast

Taste:The taste is harmonious and complex with excellent freshness and acidity

Pairing:excellent as an aperitif suitable in combination with appetizers and fish-based meals, white meats and fresh cheeses

TAURASI DOCG

Description:: controlled designation of origin guaranteed d.o.c.g.

Grapes:Aglianico

Type of wine:red

Terrain:Vine of great adaptability to the hilly soils prevalenttly of volcanic origin that offers extraordinary results in clayey-calcareous soils found between Sabato and Calore rivers

Cultivating system:espalier culture with a spurred cord pruning

Vineyard:Torre le Nocelle (AV)

Exposure:south-east

Altitude:400 metres S.L

Plant density:4000 vinestocks per hectare

Age of vineyard:about 30 years

Vintage time:Before november, selection occurs in vineyard, vintaging by hand

Yield per hectare:60 quintals per hectare

Vinification:wine maceration for about 15 days, fermentation is partially carried out with autochthonous yeast starters malolactic completely carried out

Refining:french durmast oak barrel for 14 months

Colour:deep ruby red

Fragrance:It offers a complex bouquet that brings out aromas of violets, ribes, dewberry and chocolate

Taste:Warm, encircling, strongly structured, soft, with plum, bitter cherry, raspberry and strawberry jam fragrance

Pairing::Red meat dishes, game and tasty mature cheeses

VENTIDUEMARZO AGLIANICO DOC

Description:: controlled designation of origin d.o.c.

Grapes:aglianico

Type of wine:red

Terrain:Vine of a great adaptability to the hilly soils prevalently of volcanic origin offering extraordinary results in the clayey-calcareous grounds between Sabato and Calore rivers

Cultivating system:espalier culture with a spurred cord pruning

Vineyard:Torre le Nocelle (AV)

Exposure:south-east

Altitude:400 metres S.L

Plant density:4000 vinestocks per hectare

Age of vineyard:about 20 years

Vintage time:at the end of october, first days of november, selection in vineyard, vintaging by hand

Yield per hectare:60 quintals per hectare

Vinification:wine maceration for about 15 days, fermentation partially carried out with autochthonous yeast starters malolactic completely carried out

Refining:french durmast oak barrel for 6 months

Colour:deep ruby red

Fragrance:It offers a complex bouquet that brings out violets, ribes, and dewberry aromas

Taste:well balanced correctly tannic

Pairing:Goes well with roasted red meats, spicy dishes, truffles and aged cheeses

IRPINIA AGLIANICO DOC

Description: Controlled Designation of Origin d.o.c.

Grapes:aglianico

Type of wine:red

Terrain:deep with sandy loam texture prevalently of volcanic origin and with manly calcareous traces

Cultivating system:espalier culture with a spurred cord pruning

Vineyard:Torre le Nocelle (AV)

Exposure:south-east

Altitude:400 metres S.L

Plant density:4000 vinestocks per hectare

Age of vineyard:about 12 years

Vintage time:at the end of october, first days of november, selection in vineyard, vintaging by hand

Yield per hectare:80 quintals per hectare

Vinification:wine maceration for 10 days, fermentation is partially carried out with autochthonous yeast starters malolactic completely carried out

Refining:french durmast oak barrel for 3 months

Colour:deep ruby red

Fragrance:Complex bouquet, offering fragrances that bring to mind mulberry, plum, black cherry and chocolate

Taste:warm, encircling, of a great structure and softness

Pairing:it is very good with read meats and mature cheeses

CAMPANIA AGLIANICO IGT

Description: Typical Indication of the Geographical Region (regional wines)

Grapes:aglianico

Type of wine:red

Terrain:deep with sandy loam texture prevalently of volcanic origin with mainly calcareous traces

Cultivating system:espalier culture with a spurred cord pruning

Vineyard:Torre le Nocelle (AV)

Exposure:south-east

Altitude:400 metres on sea level

Plant density:4000 vinestocks per hectare

Age of vineyard:about 12 years

Yield for hectare:100 quintals per hectare

Vinification:wine maceration for about 10 days, fermentation partially carried out with autochthonous yeast starters malolactic completely carried out

Refining:Must be bottled for at least one month

Colour:deep ruby red

Fragrance:we can perceive deep fragrances of black cherry, dewberry and violet

Taste:tasteful and soft, its aftertaste is of a pleasant black cherry note

Pairing:it is very good with typical dishes of italian mediterranean cuisine

IRPINIA ROSATO DOC

Description: Denomination of controlled origin doc

Grapes:Aglianico

Type of wine:rose-wine

Terrain:deep with a sandy loam texture, mainly of volcanic origin and on the whole with traces of limestone

Cultivating system:Harvesting espalier with cordon spur pruning

Vineyard:Torre le Nocelle (AV)

Exposure:south-east

Altitude:400 metres S.L

Plant density:4000 vinestocks per hectare

Age of vineyard:about 12 years

Vintage time:early October , hand-picked

Yield per hectare:70 quintals per hectare

Vinification:classic rosé vinification in temperature-controlled steel tanks

Refining:in bottle for at least 1 month

Colour:soft pink

Fragrance:delicate, fruity bouquet with intense flavours of raspberry and wild strawberries

Taste:Soft with harmonic fragrant with notes of wild strawberries

Pairings:Italian antipastos, pizza and pasta

SCIAPO' IRPINIA CAMPI TAURASINI D.O.C.

Description: denomination of controlled origin doc

Grapes:Aglianico

Type of wine:red

Terrain:vine is of great adaptability to the hilly terrain of predominantly volcanic
origin which offers exceptional results incalcareous clayey soils

Cultivating system:espalier training with spurred cordon pruning

Vineyard:Torre le Nocelle (AV)

Exposure:south-east

Altitude:400 metres S.L

Plant density:4000 vinestocks per hectare

Age of vineyard:about 30 years

Vintage time:Last ten days of October, selection occurs in the vineyeard and then harvested by hand

Yield per hectare:40 quintals per hectare

Vinification:

Maceration for about 20 days, fermentation partially conducted with autochthonous yeast starters,malolactic fermentation carried out
completely It is the so-called "FLOWER WINE" obtained solely from that part of grape juice that is separated from the rest of the mass by draining, without the aid of presses and juicers

Refining:In Oak barriques for a period of 5 to 12 months and then bottled

Colour:intense ruby red

Fragrance:

It offers an intense and pleasant bouquet that brings to mind that of ripe red fruits:black cherry jam, ripe plum with chocolaty and light spicy notes

Taste:Dense, full, elegant, of great structure and softness

Pairings:Strong and tasty dishes such as red meats, game and seasoned cheeses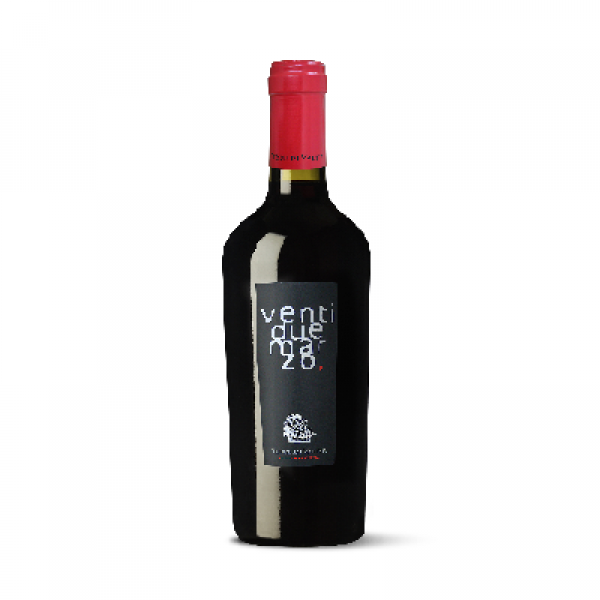 View all images
Full Product Specifications
| | |
| --- | --- |
| Date Created: | 22/05/2020 |
| Product Name: | Terre di Valter Wine Range |
| Product Type: | Wine |
| Country of origin: | Italy |
| Stock available: | On request |
| Price per unit US$: | On request |
| Price per unit €: | On request |
| Alc. Vol %: | |
| Format: | 750ml |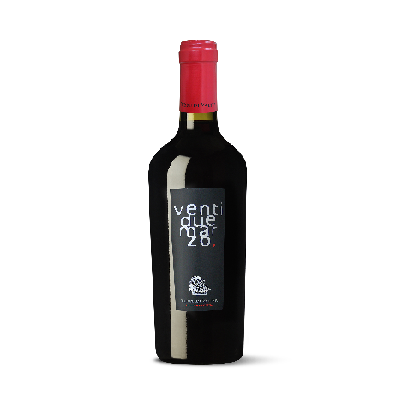 View all images
Countries this brand is distributed in:
Countries this brand looking to be distributed in:
US States this brand is distributed in:
US States this brand is looking to be distributed in: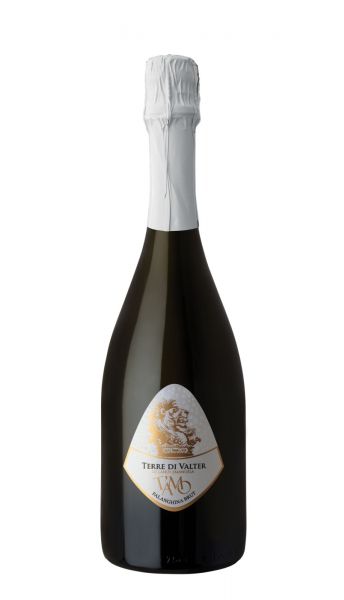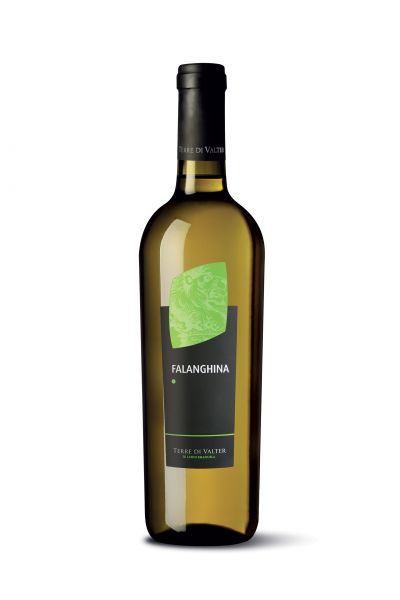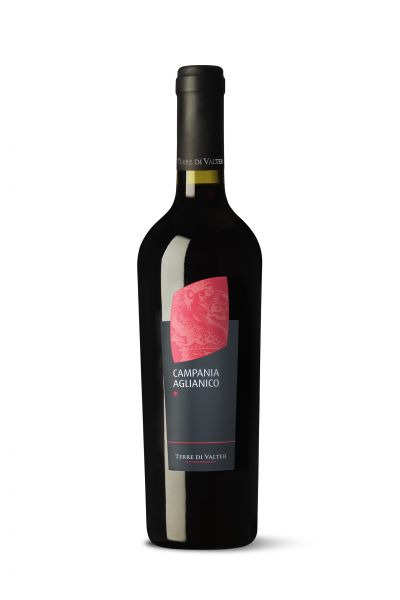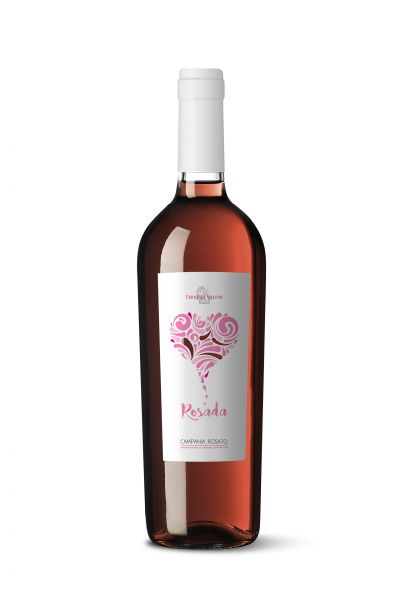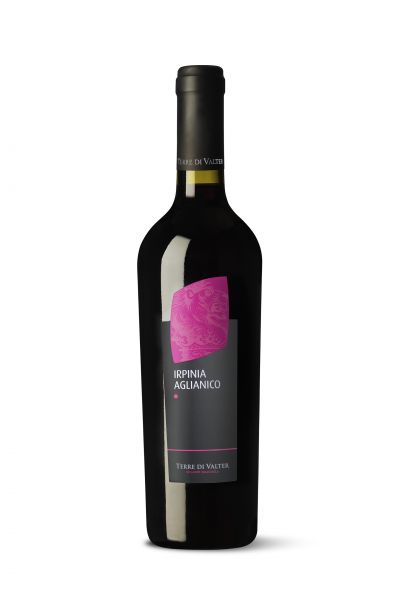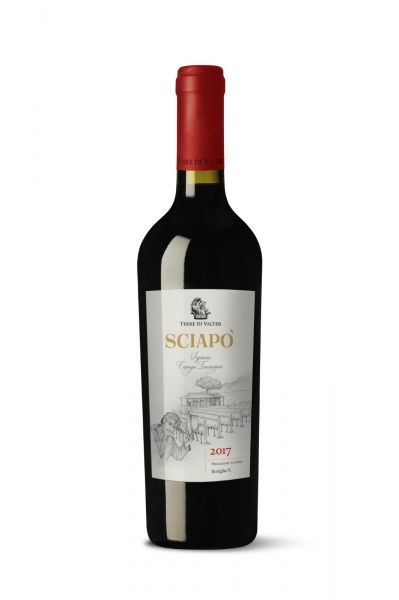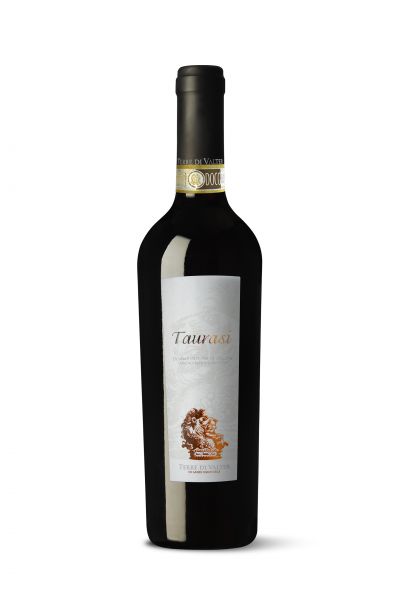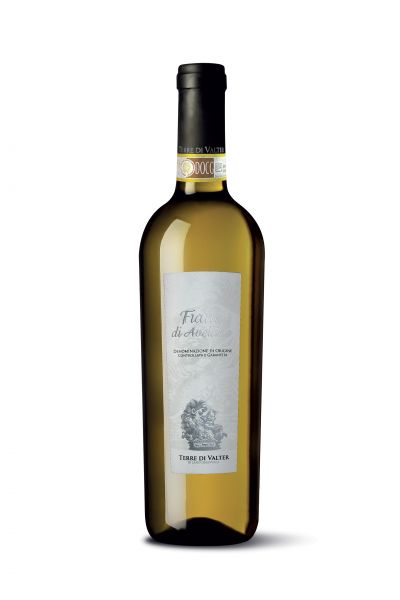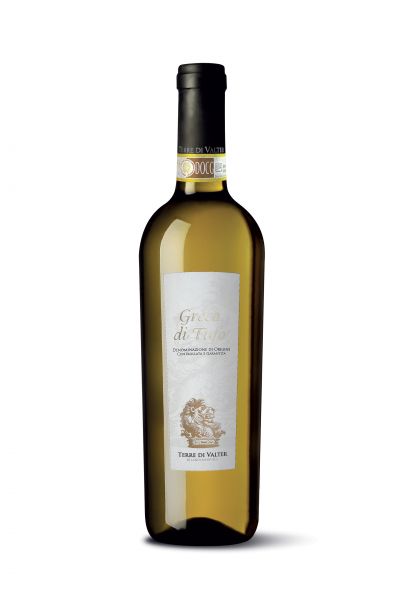 Terre di Valter
Terre di Valter is a small and young Italian winery that grows and produces ten different types of wines in Irpinia (located in Campania-Italy, in Irpinia). We are currently producing around 100,000 bottles of excellent Italian wine per year, but with the ability to produce 500,000 bottles. In particular, in our catalog it is possible to choose between five different types of red wine, three types of white wine, one pink and one sparkling wine that are always produced with grapes grown in our lands in our D.O.C. and D.O.C.G. wine areas, in particular in the Sabato valley for white wines (Fiano di Avellino and Greco di Tufo) and in the Calore valley for red wines (Taurasi, Ventiduemarzo, Irpinia Aglianico, Campania Aglianico and SCIAPO "). The mission of our company is to produce high quality wines and competitive prices, respecting the tradition of our lands and the trust of our customers. Over the years we have had excellent feedback from foreigners retailers and we have expanded our market by selling our wines in some European countries and Australia. With the desire to grow with enthusiasm, trying to create long-lasting, sincere and loyal relationships with our business partners.
Contact now
Please log-in to contact this seller!
You can send a message directly to this seller and request additional information about this posting, Company Profile and related products.
More Brands from this Company