Brand Presentation
Vintage
2016
Awards
none
Vinification
traditional vinification and fermented grape varieties in concrete vats
Maturation
In concrete vats
Grape varieties
100 % Syrah
Type of wine
Dry
Appearance
rich, ripe and powerful with flavours of plum, berries and black pepper
Nose
Fruity, floral. spicy
Palate
elegance, freshness
Alcohol
13°
Service Temperature
15° - 18°C
Aging time
3 years
Bottle size
75cl
Bottle
Bordeaux shaped bottle
Capsule
Complex capsule Gold
Label
Traditional label with Hot Gold ink
Exclusivity in
France
Logistics
In cardboard boxes 12 bottles with separators
Lead time
2-3 weeks
Price ex –cellar in euros per bottle
2.05€
Minimum order
12000 bottles
Available quantity
120 000

View all images
Full Product Specifications
| | |
| --- | --- |
| Date Created: | 15/11/2017 |
| Product Name: | PONT DU GARD |
| Product Type: | Wine |
| Country of origin: | France |
| Stock available: | On request |
| Price per unit US$: | 2.05 |
| Price per unit €: | On request |
| Alc. Vol %: | 13.00 |
| Format: | 750ml |

View all images
Countries this brand is distributed in:
Countries this brand looking to be distributed in:
US States this brand is distributed in:
US States this brand is looking to be distributed in:
Innowine SAS
Introduction Innowine SAS is a young wine trading company based in the south of France., Innowine's success is based in their 20 years of combined experience and expertise. Familiar with the rules of the French market and the subtlety of the main Export markets, Innowine SAS understands the expectations of American, Asian, and European customers. Innowine SAS has acquired the certification of Bureau Veritas, confirming compliance with organic production regulations. Competitive prices Indeed, organic, sustainable agriculture, is part of the DNA of Innowine SAS. Innowine SAS is an environmental friendly company committed to promoting brands, Domains, Châteaux, vintages, and villages, using methods respectful of the environment. Sourcing from environmentally friendly wineries does not preclude INNOWINE SAS from understanding the rules of the main consumption markets. Thanks to years spent in the trading industry, INNOWINE SAS understands the importance of supplying wines that meet the taste and "price point "of its partners. For this reason, Innowine has developed an efficient purchasing department, enabling it to offer quantities at competitive prices, such as, for example, award-winning wines and rare "cuvées" upon request from the main French wine production regions. Designer of Aromas, Blend & Packaging Based upon 20 years of experience in the wine industry, Innowine SAS understands the subtlety of consumers, which varies whether they are European, Asian, American or African. Thus, Innowine SAS has developed this department - "Aroma, Assemblage & Packaging" - to offer wines suited to the expectations of its partners. Whether it is the intrinsic wine or its packaging, Innowine SAS offers its partners private labels with exclusive brands (upon request). With a wine and a packaging that reflects the tastes and identity of its clientele, Innowine SAS stands out amongst a highly competitive market. Innowine - environmentally friendly innovation at the service of wine and our customers. Innowine SAS - Vias 34450 France – contact: Sandrine Bakongo
Contact now
Please log-in to contact this seller!
You can send a message directly to this seller and request additional information about this posting, Company Profile and related products.
More Brands from this Company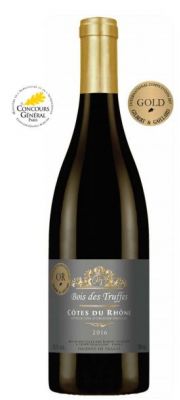 France | Wine

France | Wine