Brand Presentation
Looking for good quality craft spirit? You are in the right place!
Polish vodka in a craft edition. Single-grain, because it is made of single-grain spirit - potato, wheat, barley and rye. It is time to appreciate the quality and create a new Polish culture of vodka drinking.
Please let us introduce to you our Single Grain Vodka made from one raw material which are:
Pure Potato (ziemniaczana) vodka with a velvety, slightly sweet taste and "earthy" overtones developed by potatoes from Polish farms.
Pure Barley (jęczmienna) vodka with a characteristic spicy flavour and sweet-and-dry finish.
Pure Wheat (pszeniczna) vodka, famed among connoisseurs of single-spirit vodkas for its delicate character that comes from the Polish wheat used in its production.
Pure Rye (żytnia) vodka with a most intense, slightly spicy flavour with a delicate hint of sweetness. A nod to Polish tradition.
Please feel free to contact us for more details or simply send us a message to know more.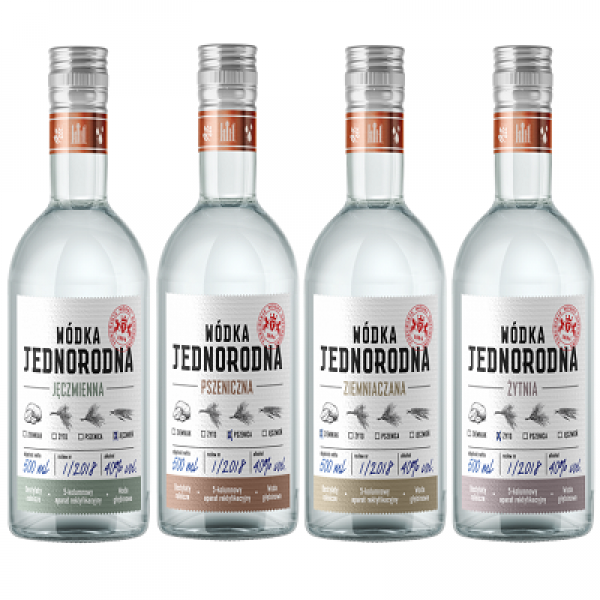 View all images
Full Product Specifications
| | |
| --- | --- |
| Date Created: | 02/11/2020 |
| Product Name: | Single Grain Vodka Range |
| Product Type: | Vodka |
| Country of origin: | Poland |
| Stock available: | On request |
| Price per unit US$: | On request |
| Price per unit €: | On request |
| Alc. Vol %: | 40.00 |
| Format: | 500ml |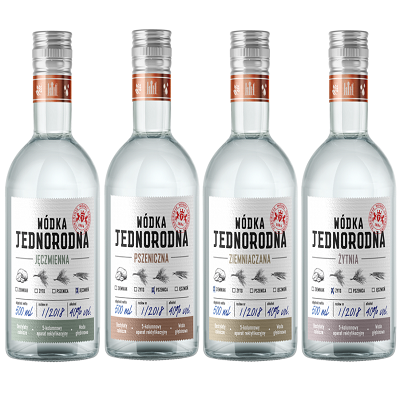 View all images
Countries this brand is distributed in:
Countries this brand looking to be distributed in:
US States this brand is distributed in:
US States this brand is looking to be distributed in: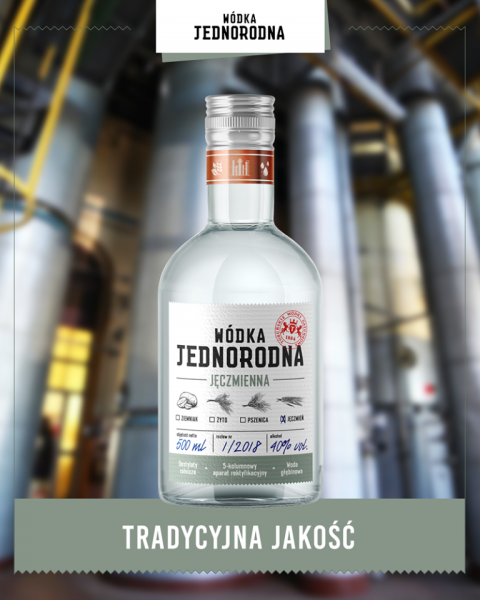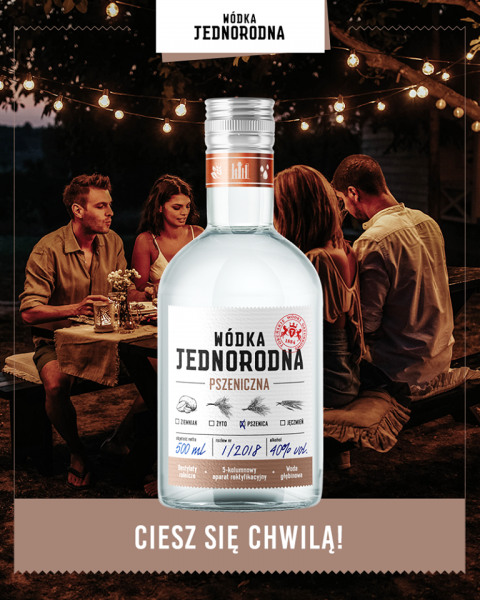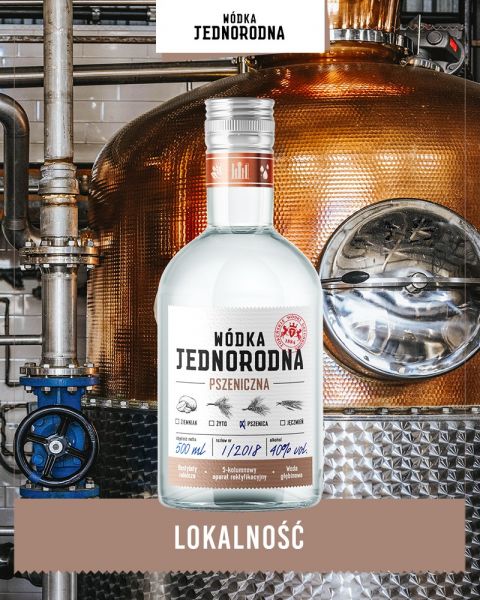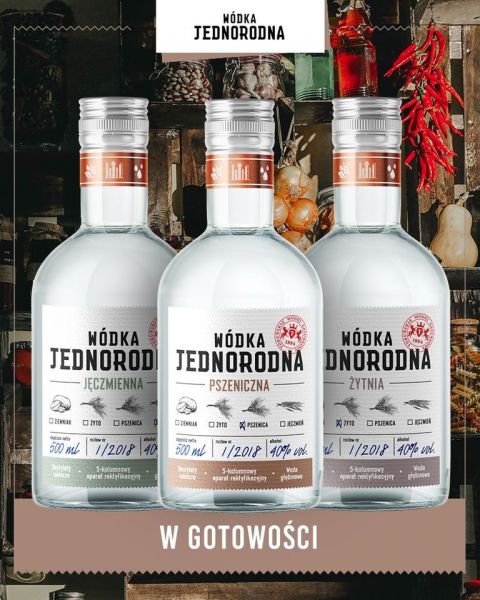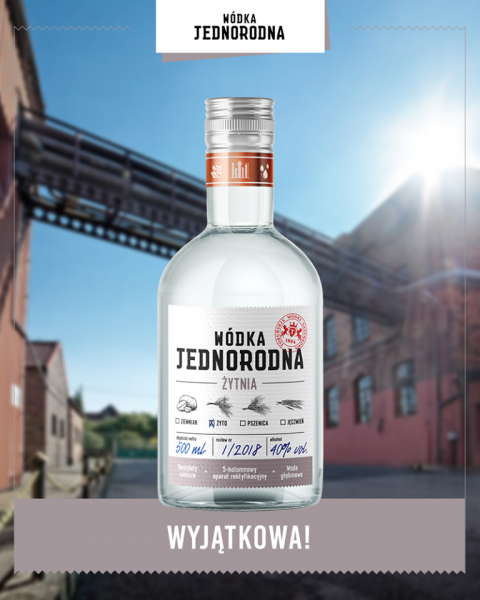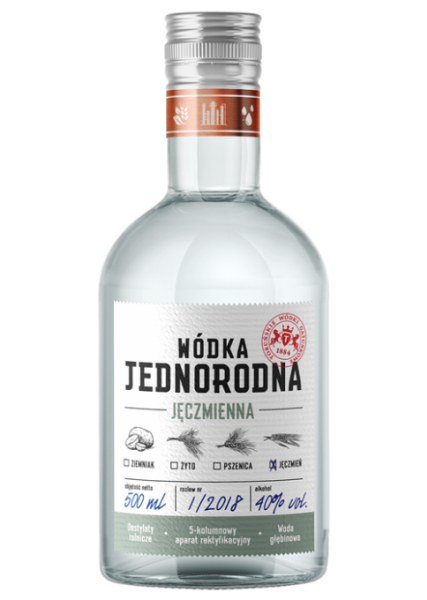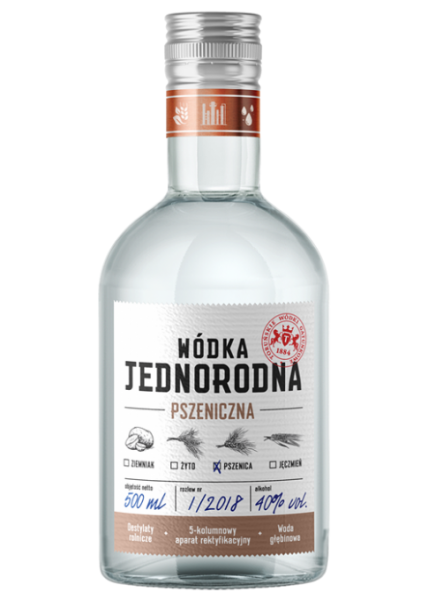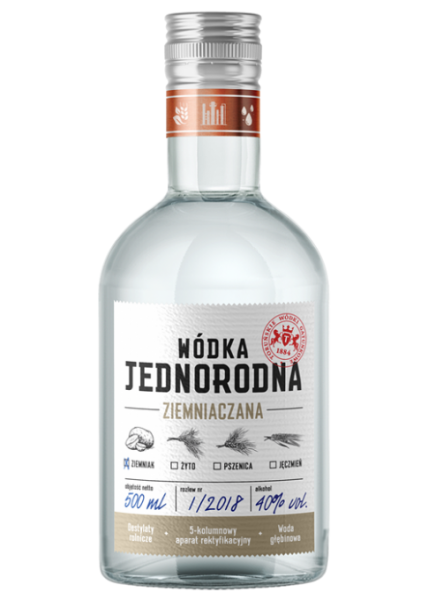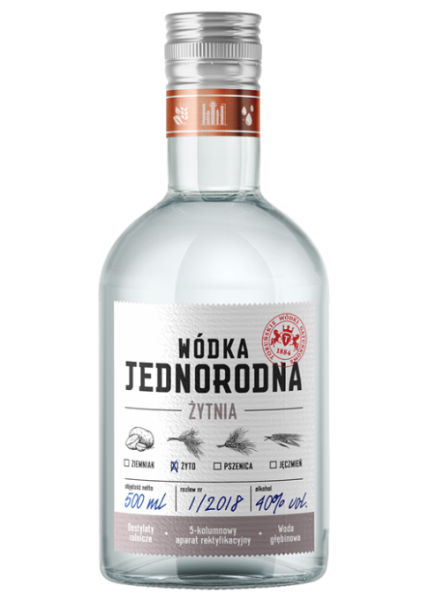 Toruńskie Wódki Gatunkowe
Toruńskie Wódki Gatunkowe is a distillery where from the very beginning alcohol has been made with passion. For the last 134 years, we have been producing vodkas of the highest quality The water used for the creation of our vodkas comes from deep water wells located far beneath the distillery. But that's not all! We also use in our production process carefully selected grains and macerates based on traditional recipes.
And just as a tree cut off from its roots slowly dries up and dies, so a vodka cut off from its tradition loses its soul. Our history is the embodiment of the history of Pomerania and of Toruń, but also of the 500-year story of vodka distillation in Poland. We are one of the last remaining Polish vodka producers with strictly native capital. And behind the high quality of our products stands a 130-year-long tradition and the experience of generations of Toruń craftsmen. Natural ingredients and high-quality spirits give our beverages an inimitable flavour. Tradition demands respect, and with quality there is no negotiating.
Our product range consists of: TORUNSKA VODKA, PHILADELPHIA BOULEVARD, SINGLE-GRAIN VODKAS, SLIVOVITZ, FOREST HUBERTOWKA LIQUEUR, WEDDING VODKAS, TORUNSKA LIQUEURS, TORUNSKA PREMIUM, BRANDIES, HQ, KAMIONKI, HISTORICAL VODKAS, GRAIN SPIRIT and many more.
Contact now
Please log-in to contact this seller!
You can send a message directly to this seller and request additional information about this posting, Company Profile and related products.
More Brands from this Company