Brand Presentation
The Duchess is the most authentic gin & tonic/wine tasting alcohol alternative on the market. Uniquely positioned to be female-focussed, offering tailored ready to drink alcohol-free beverages for contemporary women.
We have a total of five SKU's:
Alcohol-Free Gin & Tonics:

Meet The Duchess, the world's first non-alcoholic Gin & Tonic. Crafted using re-distilled juniper berries, The Duchess has the distinct gin and tonic taste, complimented by aromatic layers of locally produced botanicals.
Botanical with cardamom, cloves & orange peel:
With meticulous attention to detail, skilled botanists have brought The Duchess to life using a re-distilled juniper extract and our own botanically infused tonic water. It delivers a classic gin and tonic taste, with aromatic layers of orange peel, cloves, cardamom, allspice and star anise. The Duchess Botanical offers a delicious alternative to alcohol so you don't have to compromise on taste, atmosphere or experience. Plus, it is low in calories, so you can enjoy it with a clear conscience. We love The Duchess Botanical served ice cold with a twirl of citrus rind, but it does lend itself to a variety of beautiful garnish options.​
Floral with primrose, honeybush & citrus blossom:
The Duchess Floral is crafted with fragrant floral extracts that harmoniously blend with the refreshing bitterness of the gin and tonic profile. It is the perfect anytime drink. The new Duchess is infused with the natural extracts of primrose, citrus blossoms and the indigenous honeybush. Like the primrose flower that is the first to blossom in Spring, the new Floral Duchess is also a first of its kind. The citrus blossoms naturally compliment the zesty taste of gin and tonic, while the honeybush is a tip of the hat to The Duchess' local roots. The Duchess Floral can be enjoyed on its own or with a variety of garnish and extras.
Greenery with rosemary, lime leaf & a hint of cucumber:
The Duchess Greenery is hand-crafted with garden-inspired extracts including rosemary, lime leaves and a hint of cucumber. Our botanists crafted the evergreen flavours to perfectly complement the authentic gin and tonic taste profile, creating a refreshing dry drink. Enhance The Duchess Greenery's refreshing flavour notes with slices of fresh lime and cucumber.
Alcohol-Free Wine Spritzers:

Refresh Your Mind, anytime, anywhere with the new DUCHESS SPRITZ – A light & fresh, alcohol-free wine spritzer. Crisp and bursting in two delectable flavours: Elderflower White and Berry Rose. We're convinced you'll fall in love with more than just her sparkling personality.
White with dealcoholized chardonnay & natural elderflower flavor:
Crafted with premium de-alcoholised wine and elderflower extract, our Elderflower White Spritz is crisp and sparkling with a refreshing wine 'tang'.
Rose with dealcoholized rose & natural acai berry flavour:
Crafted with premium de-alcoholised wine and berry extracts, our Berry Rose Spritz has a refreshing acidity that is beautifully balanced by the sweetness of the acai berry.
Please feel free to contact us for more details or simply send us a message to know more.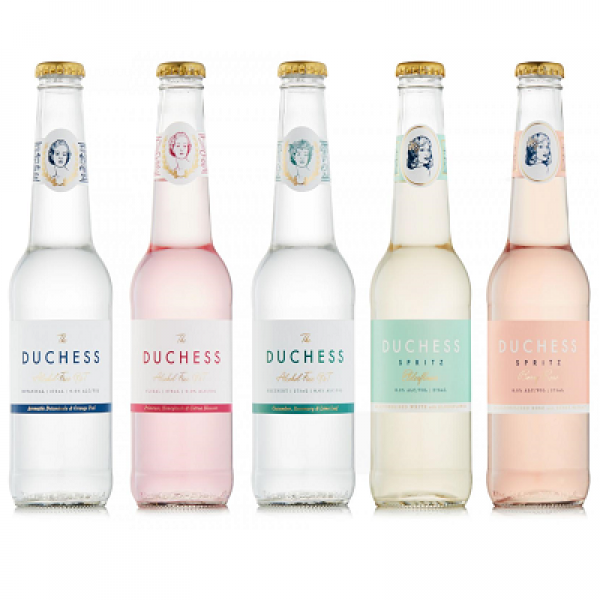 View all images
Full Product Specifications
| | |
| --- | --- |
| Date Created: | 24/11/2020 |
| Product Name: | The Duchess-Gin & Tonic's + Wine Spritzers |
| Product Type: | Non-Alcoholic Beverage |
| Country of origin: | South Africa |
| Stock available: | On request |
| Price per unit US$: | 0.60 |
| Price per unit €: | On request |
| Alc. Vol %: | n/d |
| Format: | 330ml |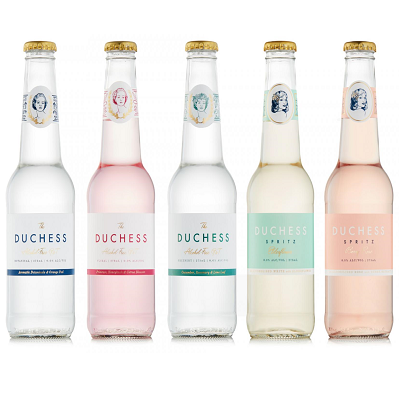 View all images
Countries this brand is distributed in:
Countries this brand looking to be distributed in:
US States this brand is distributed in:
US States this brand is looking to be distributed in: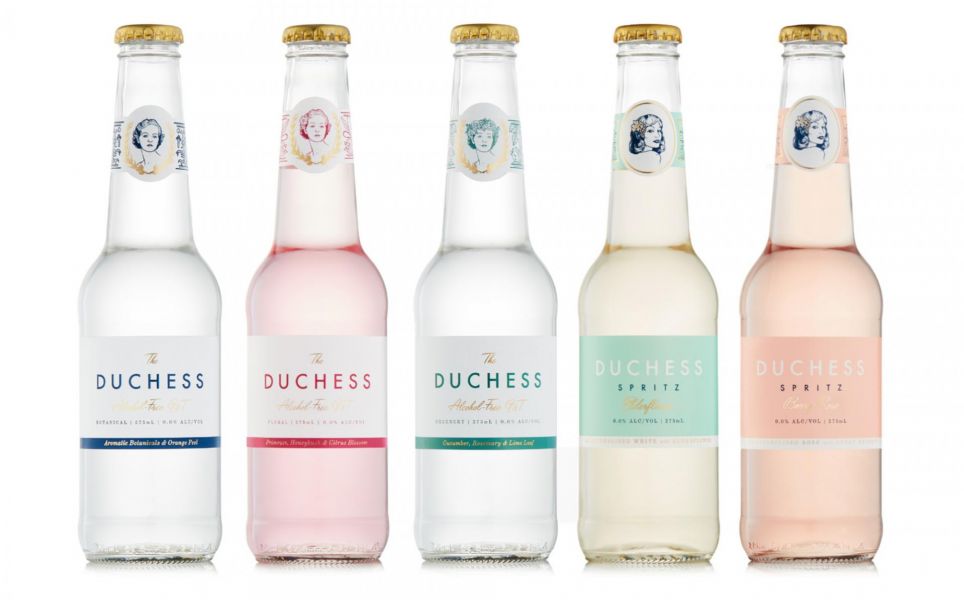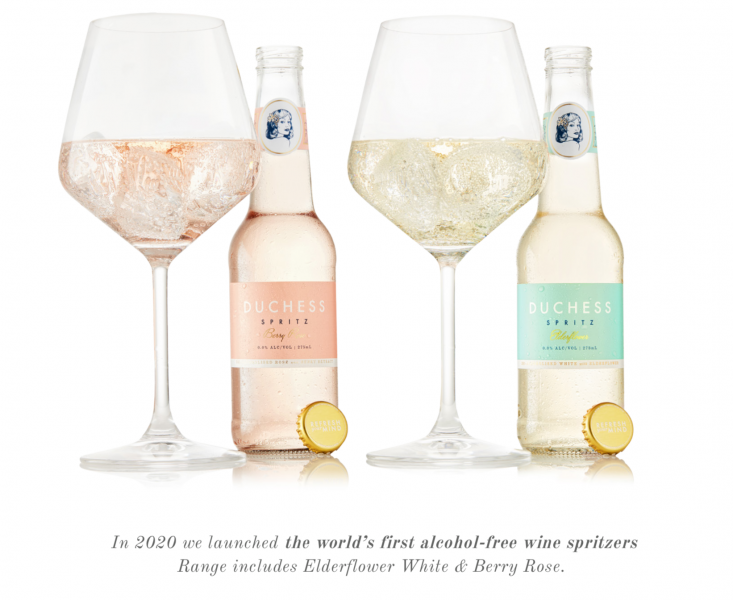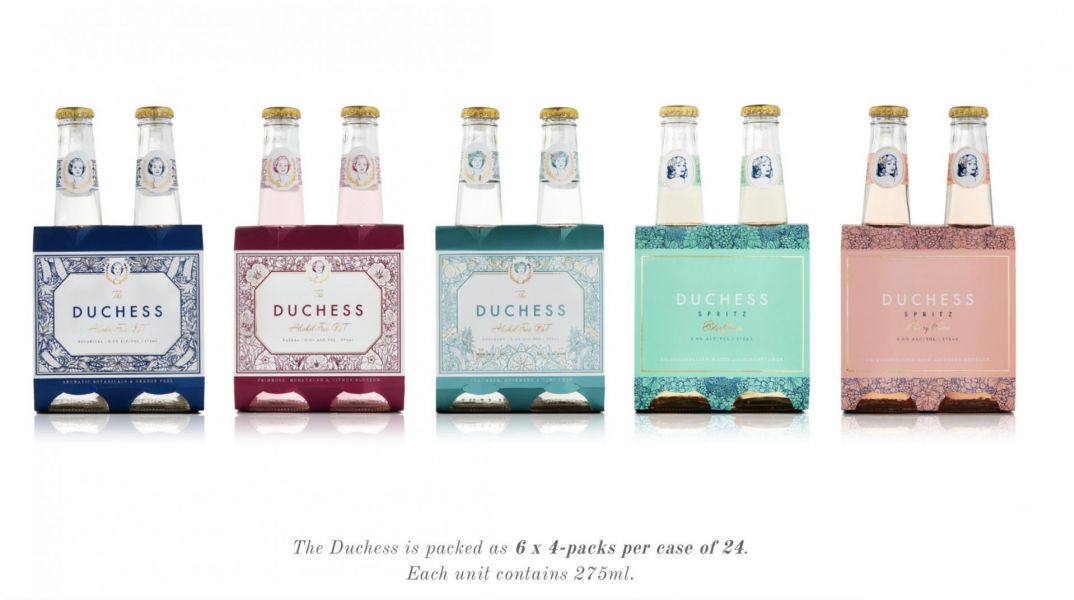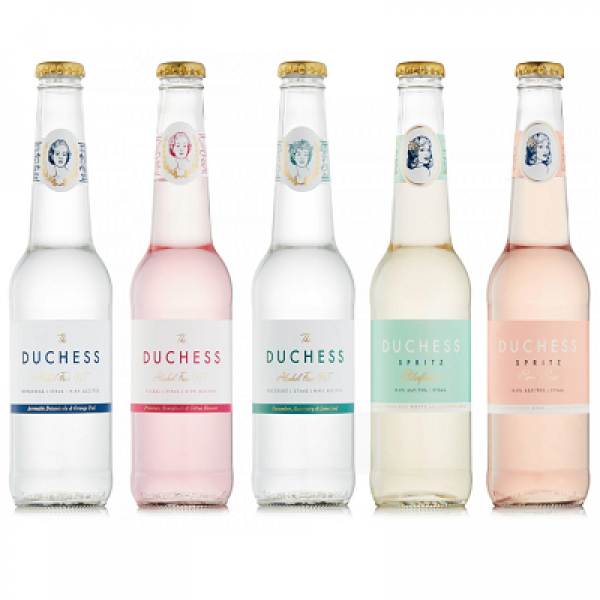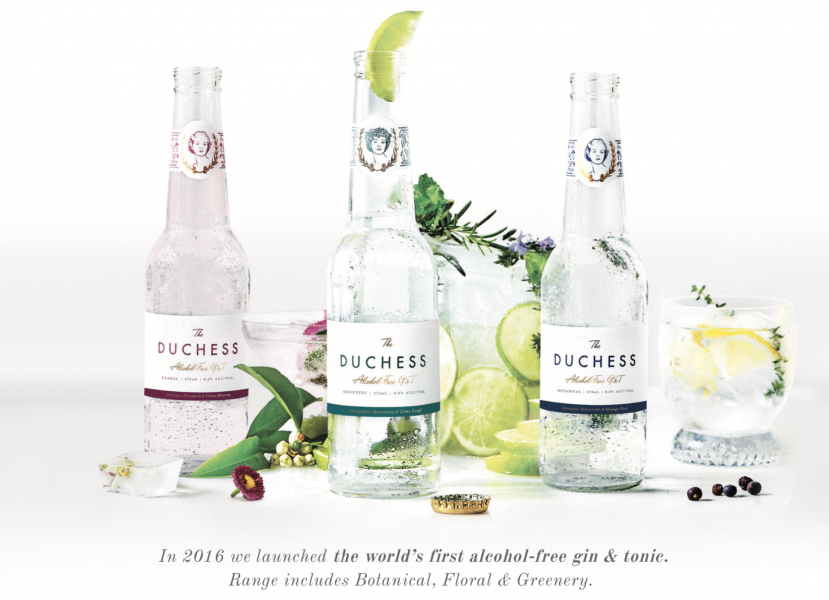 The Duchess Alcohol-Free Drinks
"Our vision is to supply mindful consumers with innovative non-alcoholic beverages that will disrupt the traditional alcohol & soft drink industry, as the market becomes more health-conscious." Johannes - Founder The Duchess has over 3000 active listings across 5 countries and continues to expand to new territories as the alcohol-free segment grows. Contact us for information on distribution.
Contact now
Please log-in to contact this seller!
You can send a message directly to this seller and request additional information about this posting, Company Profile and related products.
More Brands from this Company