Beverage Trade Network Events
IBWSS San Francisco 2021
Wine
30/07/2019
Favorite
The International Bulk Wine and Spirits Show (IBWSS) is an annual trade show and conference, open to trade professionals only, which takes place in San Francisco, CA. IBWSS visitors are buyers looking to meet up their demand for bulk wines, bulk spirits, private label programs, grape buying or contract manufacturing.
IBWSS exhibitors are wineries and distilleries looking to sell bulk wine and spirits, producers and negotiants who offer contract manufacturing or private label programs, and wineries, distilleries, and importers who have one-time excess stock to clear.
WHO ARE THE VISITORS / BUYERS?
Wineries, distilleries, importers, distributors, retailers, national and regional chains, negociants, brokerage firms, and press members.
WHERE AND WHEN
July 28-29, 2020 – South San Francisco Conference Center (July 28: 11 am to 4 pm, July 29: 11 am to 4 pm)
Why Attend IBWSS 2021
With just a few months to go until the event in July, there has already been strong word-of-mouth buzz about some of the high-profile speakers coming to San Francisco, as well as some of the exhibitors heading to the trade show floor of the South San Francisco Conference Center. There's palpable excitement around the growth of the bulk wine industry within the U.S.
The speakers appearing at the business conference component of International Bulk Wine and Spirits Show (IBWSS) San Francisco will offer their insights based on in-depth market studies and perspectives gained from successful careers within the industry. The bulk wine market is now an incredibly important part of the overall U.S. wine market, and having a chance to meet and interact with these speakers during the two-day business conference will be invaluable.
For further information: International Bulk Wine and Spirits Show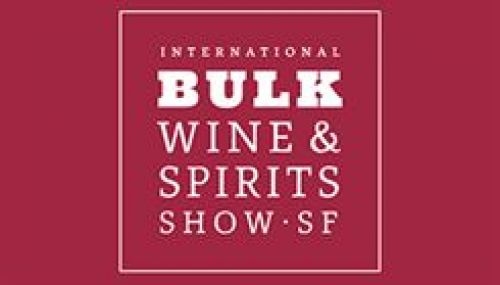 Location & Dates
From: 28/05/2020
Up to: 29/05/2020
Hour: July 28: 11 am to 4 pm July 29: 11 am to 4 pm
Location: South San Francisco Conference Center 255 South Airport Boulevard South San Francisco, California
Organizer Info
Beverage Trade Network (BTN) is a leading online marketing and B2B networking platform servicing suppliers, buyers and beverage professionals in the global beverage industry. BTN provides a selection of sourcing solutions for importers and distributors as
Web: https://ibwsshow.com
Email: info@ibwsshow.com