Beverage Trade Network Events
IBWSS London 2021
Wine
01/04/2019
Favorite
IBWSS London will give supermarkets, retailers, restaurants, wineries, distilleries, and other buyers a premier international platform to source bulk wine and spirits and meet private label suppliers. Stay on top of bulk wine trends and find new opportunities by connecting with the world's biggest bulk wine, bulk spirits, and private label suppliers.
IBWSS London also comes with a 2-day action-packed conference whose mission is to provide bulk wine, bulk spirits and private label professionals with actionable insights on how to grow the bottom line. IBWSS London is organized by Beverage Trade Network.
Join the industry on March 16-17, 2021 in London, UK - Become an exhibitor today and bulk up your bottom line. Pre-Register Now to book your table with the lowest price ever.
Why Attend
It's not just another tasting. It's THE business. Are you investing your time in it?
IBWSS London gives a unique opportunity for everyone involved in a production, shipping, processing, buying & selling of bulk wine & spirits to come together in one place.
1. Developing exclusive and private label brands.
2. Meet top bulk wine and bulk spirits suppliers from all over the world.
3. Find your bottling and shipping partners.
4. Understanding the consumer and where the opportunity is for profits.
5. Optimization of your current private label programs and wine networks.
IBWSS UK is your unique opportunity to explore this important market of bulk and private label and make the contacts you will need to be successful.
Who Attends?
Off-Premise Chain, On-Premise Chain Restaurant, Hotel, Cruise-line, Bulk Wine, Bulk Spirits, and Contract Corporate Executives, Beverage Directors, F&B Executives, Brokers, and Negociants.
For further information: IBWSS London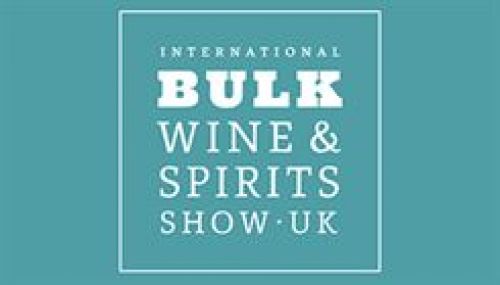 Location & Dates
From: 16/03/2021
Up to: 17/03/2021
Location: The Royal Horticultural Halls Lindley Hall 80 Vincent Square, Westminster, London SW1P 2PE, UK
Organizer Info
Beverage Trade Network, the leading online platform dedicated to connecting the global beverage industry. Strong partnerships with international organizations have helped BTN establish IBWSS London UK, as a premiere sales and marketing event committed t
Web: https://ibwsshowuk.com/en/
Email: info@ibwsshowuk.com