Sommeliers Choice Awards 2023 Winners
Breaking Barriers of Bulk Wine Profits in 2020
In talks with Steve Dorfman, Partner, Ciatti at The Weed Wine Whiskey Show hosted by Sid Patel, CEO, Beverage Trade Network.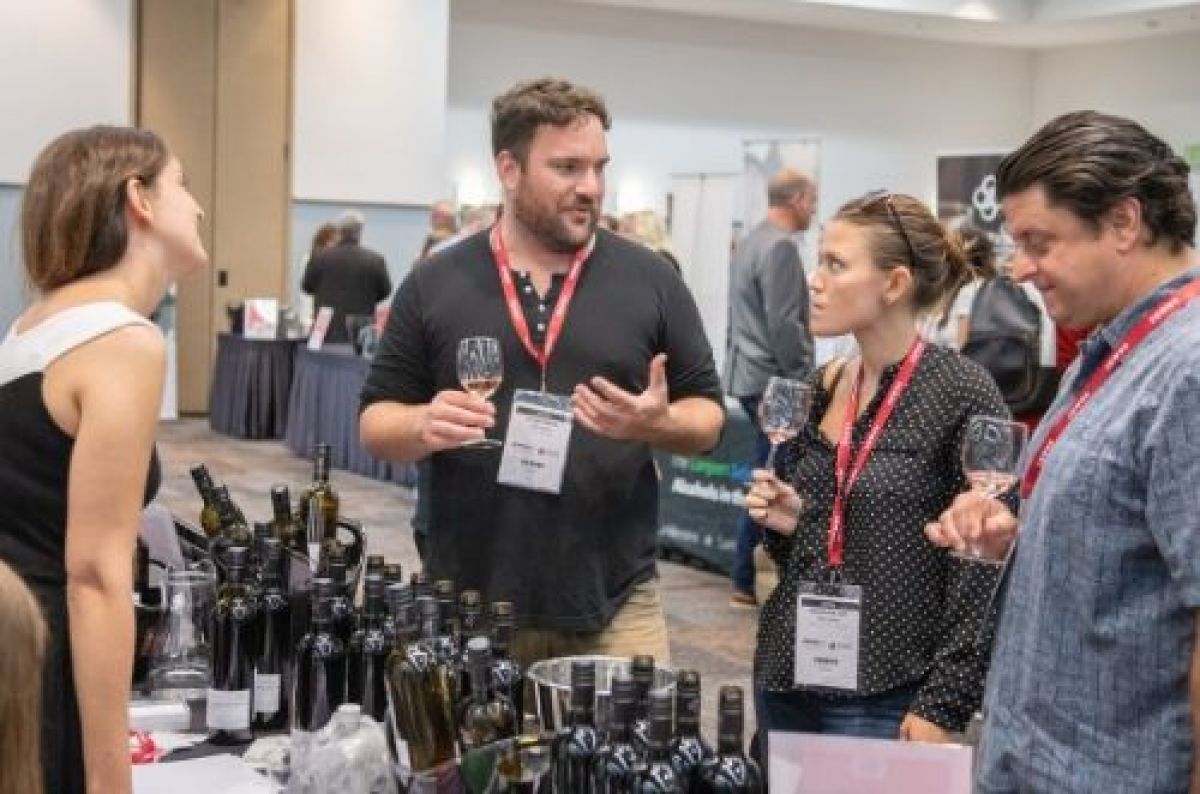 25/11/2019
"We drink much more than we make." – Steve Dorfman
Been in the business for the last 37 years out of which 24 years include working with the Brown-Forman Corporation, Fetzer Vineyards, Sonoma-Cutrer Vineyards and Bolla Wine, Steve Dorfman's journey with Ciatti began in the year 2007. Steve has had a world of experiences quite literally and figuratively, with selling wine and grape across California, with supply demands of markets in Europe, South Africa and Australia.
The recent most feather on his hat has been China where Ciatti has recently set up their division.
Ciatti today, is the world's largest wine brokerage company that moves more than 500 million litres of wine across the world.
"Role of a brokerage company is really more of an expansion joint, i.e., bridging gaps between buyers and sellers" – Steve Dorfman
Some buy bulk wines only, while some only sell bulk wines, while some only create a labeled wine while some others otherwise. This is where Steve enters the framework and becomes an expansion joint so that the wine buyers don't need to make bulk wines.
Sid poses a great question about "Where to start when you have half a million litres of wine sitting in your tank?"
The statement - Bulk wine producers generally don't need to find buyers for their wine considering there are only about 400 in the whole world - may not be entirely true. This is the reason we have extremely prestigious trade shows like International Bulk Wine and Spirits Show that has proven absolutely crucial to bulk wine makers. As for what Sid asked Steve, it is a truly valid question that all bulk wine producers would ask, about any excess wine that they are left with, which is very much possible if the season has passed, or the wine demand has fallen in the market that wine makers were selling to.
Embrace yourself for some truth bombs and solutions to get the maximum profits on your bulk wine from Steve!
"Worst possible case, you send it off for distilling, which will cover your trucking costs.", Steve.
After Steve drops the worst case scenario on the podcast he explains several ways of getting your stagnant bulk wine the profits that you feel it deserves.
Wineries selling to Wineries in times of Shortage
A bulk winery that may run short on supply during it's season period has to approach other bulk wine producers in order to meet demands of supply. "This happens all the time" is what Steve says about this, and truly believes is going to be a way to reap maximum profits for your vintage. There is no other better way than this to get you your highest returns.
Négotiants and Private Labels
Your second best solution would be to look for national négotiants and national private labels who would definitely provide you a good margin for your wine vintage. The key is not look for buyers in a market where you have been selling wine previously. Which means you will need to search for markets where the demand for your wine is high.
Let's say you own a winery in Argentina and have an excess of Malbec, since your exports to California have now slowed down due to domestic growers of Malbec in California, which is a real issue. You would need to now find a different market altogether where the demand for Malbec is high, but is at the same time lacking supply from in-house growers is completely non-existent.
Demand for your wine
Wine tastes change all the time, and are anyways different through all different seasons. If your wine is sitting since a year, it is best to begin looking for markets where you are going to be able to find demand according to seasons or taste preferences in the market as per your wine.
For example the Napa Cabernet you are sitting on is currently being sold for $40 dollars and if you want to evacuate your excess wine volumes, you could quote a much lower price like $20 dollars which will certainly bring you back to business. This sort of approach is best not undertaken in your main market, and hence finding demand for your wine in different markets is always going to be your safety blanket. This may not sound fancy, but being a bulk wine producer no matter how strongly you function in the market, there will be times when you will have to deal with emergencies like stagnant wine.
"Keep it as open as possible for customizability. " - Sid Patel
Keep the wine viscosity as per average standards, and not using oak in the ageing process is the best practice to keep your wine as open as possible for the market. If any buyer demands any customizability you could customize it then, rather than look for a buyer who needs your already customized wine.
This is an excerpt from The Wine Whiskey Weed Show Episode 2 hosted by Sid Patel, CEO, Beverage Trade Network. You can expect new podcasts with awesome guests like Steve Dorfman, Friday every week!
The next podcast guest will be a world renowned wine journalist who is known for having written the article "THE ART OF WINE STORYTELLING".