Beer Competitions in USA
On this page you will find list of Beer Competitions in USA. Includes , Best Florida Beer Championships, GABF, New York International Beer Competition and many others.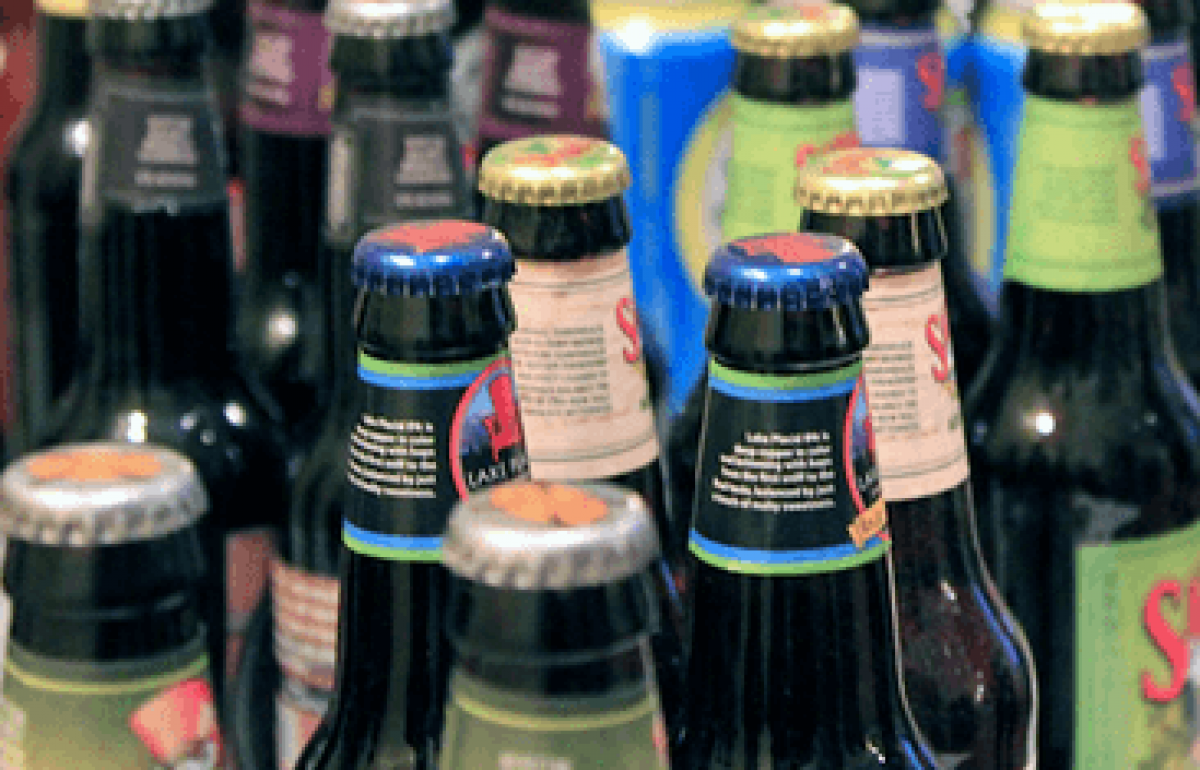 04/11/2013
List of Beer Competitions in USA
Image Source: New York International Beer Competition
Best Florida Beer Championships
The Best Florida Beer Championships is a not for profit organization founded in the year 2000 by craft beer lovers, homebrewers, and commercial brewers in the Tampa Bay area. Our goal is to promote and celebrate the responsible consumption of locally made craft-brewed beer in the state of Florida. We sponsor two competitions. The first determines the best commercial beer made and sold in Florida and the second awards the best homebrewed beers in Florida. During the year we also host other beer-related events and promotions: Try This! attempts to find the perfect matches of different food flavors with craft beer. TheBrewers Ball where all of the gold-medal-winning commercial beers are showcased during an afternoon of live music, awards and probably one of the best beer raffles in Florida. Trophies are given for the top three commercial beer and homebrewed beers. The final event of the year is the BFBC Leftover Party where we invite the general public to taste the leftover homebrew entries and give instruction on how to properly judge a beer
By encouraging and recognizing outstanding brewers and their beer, BFBC hopes to provide a focal point for advertising and promoting craft brewed beer on all levels in Florida.
Website: http://www.bestfloridabeer.org/
Strong Beer GABF Pro-Am Competition
The Final Gravity Strong Beer Pro-Am Competition is an American Homebrewers Association (AHA) Pro-Am sanctioned competition and provides you an opportunity to have your homemade strong beer evaluated by BJCP registered judges. The Best of Show winner (sour beers are excluded) will be brewed at The Wrecking Bar and entered into the 2013 Great American Beer Festival in the Pro-Am category. Prizes and awards will be given for beers placing first, second, and third in each category, and for Best of Show. The 2008 revision of the BJCP guidelines will be used for this event. The competition will be held Feb, 2014 at The Wrecking Bar Brewpub in Atlanta, GA.
Website: http://finalgravitybrewing.com
National Homebrew Competition
The National Homebrew Competition is the world's largest international beer competition recognizing the most outstanding homebrewed beer, mead, and cider produced by amateur brewers worldwide.
The First Round of the National Homebrew Competition takes place at eleven (11) judging locations across the U.S. in March and April. The best of the beer, mead, and cider entries in the first round competitions advances to the Final Round of the competition at the AHA National Homebrewers Conference. Competition winners receive gold, silver or bronze medals in 28 style categories.
Website: http://www.homebrewersassociation.org
NYS Fair Homebrew Competition
Each year, the Salt City Brew Club proudly hosts the New York State Fair Homebrew Competition, held at the New York State Fairgrounds in Syracuse, New York.
The Salt City Brew Club is the host club for the New York State Fair Home Brew Competition. We provide judges, and stewards for this New York State competition. Home brewers from all over New York compete in this state wide event. All
BJCP beer styles for home brew competition are judged.
Website: http://saltcitybrew.org
New York International Beer Competition
The New York International Beer Competition is the first major international beer competition with TRADE ONLY judges from top to bottom that consist of people who are buyers from the top retail stores, restaurant owners, sommeliers, hotel beverage directors, distributors and importers. Unlike other competitions, these judges have purchasing power and the ability to make a direct impact on brand sales.
Beers will be rated on a set of criteria including appearance, aroma, taste, mouthfeel and finish. Upon completion of the tastings, panelists will confer and decide which samples are award worthy.
Website: http://www.nyibeercompetition.com/
New Jersey State Fair Homebrew Competition
We are a homebrew club located in Sussex County, New Jersey. We meet to promote our hobby, share our knowledge of brewing, coordinate beer events, and enjoy each other's homebrews. We welcome other brewers to join us.
We meet alternately in Sparta or Augusta, NJ on the fourth Friday of every month. Join fellow beer lovers to discuss brewing, practice judging, and sample beer. Feel free to bring a friend and bring homebrew if you have some to share.
Website: http://scubabrewclub.com/
Longshot American Homebrew Contest
At becoming a home brew legend. Three lucky winners of the Longshot American Homebrew contest will have their beer brewed and distributed nationally in our Longshot Mix 12pk.
Jim Koch first brewed what is now Samuel Adams Boston Lager in his kitchen. As Samuel Adams continued to grow, Jim wanted all Sam Adams employees to have a deep love and understanding of beer, so we initiated a company wide home brew competition. What better way to learn the art and science of brewing that for everyone to learn how to brew? In 2006 we opened that contest up to home brewers across the U.S.
Each year we select two home brewers and one employee home brewer from amongst thousands of entries. Entry brews get better and better each year. We partner with the BJCP to host judging events by highly qualified judges to select regional winners to narrow the field for Jim and a group of our brewers to select winners from.
If you love beer, brewing is fun. Join us in our love of home brewing and send in your beer. It may be a Longshot, but you never know...we have had first time homebrewers win this contest before.
More Information About Longshot American Homebrew Contest
Michigan Beer Cup
The Michigan Beer Cup Competition is a state wide competition, which promotes brewing through education and competition.
The Michigan Beer Cup Competition competition was founded in 2010, by a group of individuals, club representatives and store owners throughout the state of Michigan with the goal to preserve the spirit of the Michigan State Fair Homebrew competition. The Michigan Beer Cup Competition wishes to continue the traditions of the Michigan State Fair Competition, by maintaining and growing one of the largest single state competitions in the country.
The Michigan Beer Cup Competition is a Beer Judging Certification Program (BJCP) sanctioned event accepting all of the 28 categories.
Website: http://michiganbeercup.com/
ABC Brews Crews Homebrew Competition
This competition is sponsored by Arbor Brewing Company, Ann Arbor, Michigan (www.arborbrewing.com and www.cornerbrewery.com), Schramm's Mead, and is sanctioned by: The Beer Judge Certification Program & The American Homebrewer's Association.
Website: http://brewscrews.aabg.org/
If you are a importer or a distributor and planning to add new brands in your 2014 portfolio. Try sourcing at BTN.
BTN members are looking for partners to increase their distribution.
Tell us your Buying Requirement. Receive qualifying offers to your buying requests directly from suppliers. (Must be a licensed Importer or Distributor).
Take just 5 minutes to fill out a Buying Lead request and start sourcing globally on BTN.
BTN Sourcing offers the following:
-Verified Suppliers
-Receive quotes from suppliers in as little as 48 hours
-Simple & Easy: Use 5 minutes to fill out a Buying Lead