Sommeliers Choice Awards 2023 Winners
2022 Sommeliers Choice Awards Winners Announced!
The Ehlers Estate 1886 Cabernet Sauvignon 2019 has been named wine of the year at the Sommeliers Choice Awards in 2022.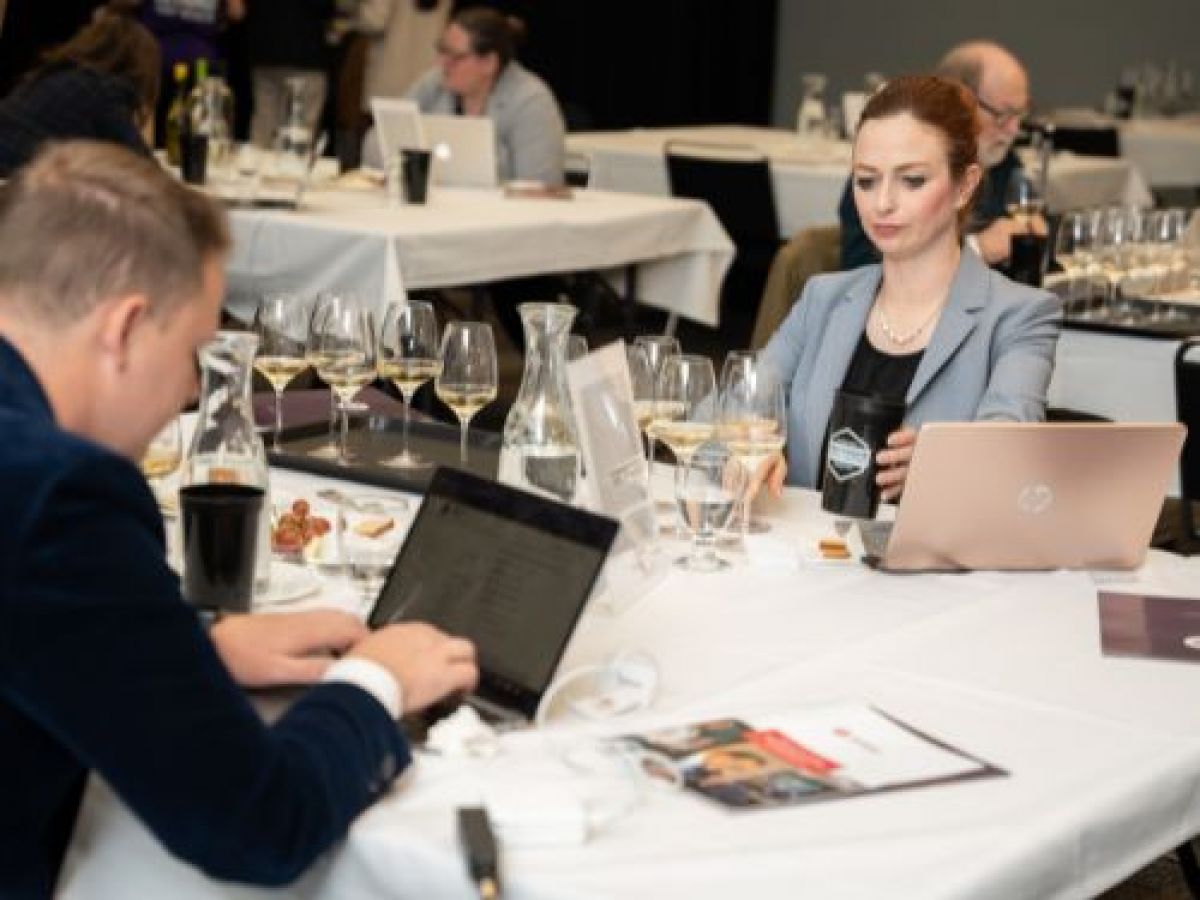 08/06/2022
The Sommeliers Choice Awards provide renowned on-premise buyers and top sommeliers a valuable benchmark for understanding which wines would make a compelling addition to a wine list. These awards were first given out in 2019 with a Double Gold, Gold, Silver, and Bronze medal along with special awards. Medals will be awarded to those wines that meet very specific judging criteria, with a goal of identifying wines that should become additions to restaurant wine lists. Wines are judged by Food Parability, Typicity, Value, Quality, and Package. The formula used to allot points at the Sommeliers Choice Award is:
F (Food Parability Score) + T (Typicity Score) + Q (Quality Score) + Value Score (V) + Package Score (P) = Sommeliers Choice Awards Final Score.
A separate weighted score is given for each of the parts of the judging process. The scores will be added up to give a final score from which individual prizes will be awarded. Judges will also mark 'By The Glass' if they think the wine is a good fit for By The Glass. On a scale of 70 to 100, wines with a score of 96 points and above win a Double Gold Medal, 90-95 points win a Gold Medal, 80-89 points win a Silver Medal, and 70-79 points win a Bronze Medal.
2022 Sommeliers Choice Awards' Winner 'Ehlers Estate 1886 Cabernet Sauvignon 2019, United States' by Ehlers Estate.
The 2022 Sommeliers Choice Awards have been a grand success and here are some big winners:
2022 Double Gold Winners
Ehlers Estate 1886 by Ehlers Estate - 97 Points
Beresford Grand Reserve Shiraz by Vok Beverages - 96 Points
Grand Ardèche Chardonnay 2019 by Louis Latour - 96 Points
Marchese Manodori by Venturini Baldini - 96 Points
Special Category Winners
Wine of the Year: Ehlers Estate 1886
White Wine of the Year: Grand Ardeche Chardonnay 2019
Red Wine of the Year: Ehlers Estate 1886
Sparkling Wine of the Year: Marchese Manodori
Rose Wine of the Year: Pure The Winery Sparkling Rose NV
Wine of the Year - BTG (By The Glass): Grand Cru Syrah ASV
White Wine of the Year - BTG (By The Glass): Ducado De Hoja Blanco 2020
Red Wine of the Year - BTG (By The Glass): Grand Cru Syrah ASV
Sparkling Wine of the Year - BTG (By The Glass): Torbato Spumante Brut
Rose Wine of the Year - BTG (By The Glass): Baron De Ley Rosado Lagrima
Wine of the Year by Varietal
Cabernet Sauvignon: Ehlers Estate 1886, United States
Chardonnay: Grand Ardeche Chardonnay 2019, France
Shiraz: Beresford Grand Reserve Shiraz, Australia
Malbec: Kaiken Ultra Malbec 2019, Argentina
Merlot: Merlot, Trefethen Family Vineyards, United States
Pinot noir: Pinot Noir Anderson Valley, United States
Tempranillo: Sara Rivera Tempranillo 2018, Spain
Riesling: Terragena Wiley Vineyard Riesling, United States
Sauvignon blanc: Late Harvest Sauvignon Blanc 2017, Moldova