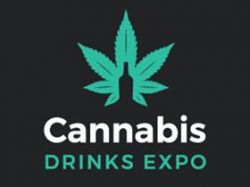 Cannabis Drinks Expo — a conference being launched next year to help winemakers, brewers, and distillers better understand the potential opportunities marijuana legalization provides — will be the world's first event dedicated to the new but fast-growing psychoactive corner of the drinks industry.
Talks and panel discussions at the Cannabis Drinks Expo will focus on the steps businesses need to take to comply with new cannabis legislation, as well as distribution channels and the potential to develop unique and innovative products within the fledgling sector.
The event is the brainchild of the Beverage Trade Network, which has masterminded industry shows such as International Bulk Wine & Spirits Show and the London Wine, Spirits and Beer Competitions.
It will be "a unique chance for the industry to determine what strategies it needs to put in place now to capitalize on the huge opportunities for legalized cannabis drinks-related products over the next five to 10 years," according to BTN.
The Cannabis Drinks Expo is particularly relevant in light of the new wave of cannabis-focused alcohol brands that have emerged since the drug's legalization in dozens of US states, with Canada set to relax its own laws on recreational use this year.
Since its legalization in Colorado and Washington in 2014, members of the alcohol industry have warned that consumers will naturally replace beer, wine, and spirits with marijuana. Because of this, some have called cannabis the "biggest ever threat" to the sector.
Analysts predict the legal cannabis market could be worth $23 billion by 2021, is set to grow at least 30% a year and is already close to a $7 billion market, according to ArcView Market Research.
One food and drink specialist at financial firm Rabobank noted that 34% of women, 56% of baby boomers and 67% of those who earn over $50,000 (£35,000) said their marijuana consumption would increase if the US federal government legalized marijuana, according to a 2017 poll by Marist and Yahoo News. This demographic is also the most likely to consume wine.
"It makes sense that older, wealthier consumers would see the largest bump in marijuana use after legalization," said Bourcard Nesin. "These individuals conceivably have the most to lose (like mortgages or high-paying jobs) if caught using/possessing illegal drugs"
Meanwhile, a study published by Prevention Science found that increased exposure to cannabis as a teenager could lead to a decline in sales of beer, wine, and spirits, as well as decreasing cigarette sales in the US.
"Marijuana is not going to replace wine with dinner," said Nesin. "It's really competing for the relaxation-indulgence occasion and social occasion. A 'vape' could replace the glass of wine after a long day's work, and a box of marijuana-infused chocolates could replace the bottle of wine brought to a friend's house party."
Marijuana is currently legal in nine states, while Canada looks set to formally legalize the drug next month and Michigan will likely legalize cannabis after a ballot in November.
Many alcohol trade veterans are already anticipating a major shift towards psychoactive, non-ABV drinks. Last December, Rebel Coast Winery in California launched the first cannabis-infused wine of its kind. It replaces the alcoholic content of the wine with THC, the psychoactive component of the plant.
And earlier this year Keith Villa, the former Molson Coors executive who created Blue Moon beer, launched Ceria, a company which only produces cannabis-infused, non-alcoholic beer.
Speaking back in April, Villa told the drinks business there is still currently "no way to socially consume cannabis. The only ways you have now are to smoke, but second-hand smoke is anti-social. Chocolates aren't really sociable in the same way as a beverage either."
Cannabis-infused beer or wine, then, could become the preferred method of consuming the newly legalized drug.
BTN will be working with US and Canadian producers over the coming months to develop the most relevant and must attend content for the inaugural Cannabis Drinks Expo event.
Source: The Drinks Business