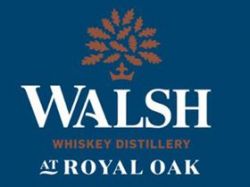 The Irishman Founder's Reserve – Caribbean Cask Finish is a limited edition vatting of single pot still and single malt whiskeys, aged in American oak Bourbon barrels before being finished in the Caribbean rum casks.
Only 12 casks of the expression will be released, with each cask generating 380 bottles. The liquid has been non-chill-filtered and bottled at 46% abv.
On the nose, the whiskey is described as having notes of apricot and summer fruits, leading to tropical fruits and spices on the palate, with fig, banana and oak spices on the finish.
John Kelly, the commercial director, Walsh Whiskey Distillery, said: "St Lucia Distillers, [which] produces Chairman's Reserve Rum, [is] renowned as a prestigious operation first established and run by the Barnard family for almost 90 years.
"Bernard [Walsh, founder of Walsh Whiskey Distillery] was confident that he would be able to select from a high-quality stock of well cared for casks imbued with a classical rum flavour.
"The Caribbean Cask Finish release will complement our highly successful 'The Irishman Founder's Reserve – Marsala Cask' finishes of 2017."
Walsh Whiskey has had a busy 2018 so far. In January, the distillery revealed it had distilled what is thought to be the world's first organic single pot still Irish whiskey.
Read More at Source: The Spirits Business
Image Source: The Spirits Business