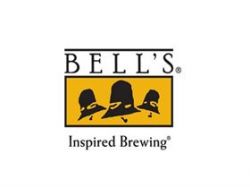 A few decades ago, Larry Bell would show up at parties with bottles of beer he brewed in his basement. Some people were leery of this self-described stoner's early editions of bootleg booze. Bell doesn't blame them.
"There was a lot of bad beer in the beginning," Bells tells Benzinga. "But it had so much more flavor (than regular beer) that people overlooked the flaws."
Bell's Brewery
Today, Bell is a bona fide beer baron. He is principal owner of Bell's Brewery, Inc., the 12th-largest brewer in the nation with revenues upwards of $100 million annually. Bell's brews -- Two-Hearted Ale is among the most popular and Oberon Day holds a special place in many hearts -- are available in at least 33 states and counting. He's currently staging a tactical invasion of Texas.
Beer sales were down 1.2 percent through the first 50 days of 2017, according to market research firm IRI Worldwide. Bell's volume sales, meanwhile, were up 26.7 percent during the same period.
"Beer has lost to wine and spirits, along with the phenomenon of craft beer," said Bart Watson, an economist for the Brewers Association, a craft beer trade group.
Where It All Began
Bell's journey began in late 1970s when he got a job at a bakery in Kalamazoo, Michigan, where he learned about yeast and began brewing beer as a hobby. By 1980, he was using tubs to brew his own beer in his basement while his roommate grew marijuana upstairs.
"We were a self-sufficient household," he says.
The demand for Bell's underground beer grew to the point where people he didn't know were showing up at his place to buy. At one point, thinking federal authorities were pounding on his door, he fled through a window, only to find out his visitors were members of a bluegrass band in the market for a case of Kalamazoo Cream Stout.
He began with a $200 stake -- a birthday gift from his mother -- and incorporated for $35. He gradually took on investors, including the owner of a local spice company who supplied the hops. He eventually set up home-brewing supply company in a space at the bakery. Today, he has two breweries in Southwest Michigan and a small one in Escanaba.
Read more at source: benzinga