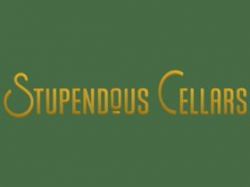 Stupendous Cellars, a wine company devoted to making good wine available for everyone, has announced a network of distribution partners to launch their flagship brands across the United States. These brands — Right Now, fine wine in cans, and Bodewell, showcasing a distinct terroir where for every bottle sold $1.00 is donated to Wine to Water — will be found in retailers and on-premise accounts across the country.
"We're so excited about our excellent distribution partners," said David Weitzenhoffer, Stupendous Cellars General Manager. "They believe the quality that our winemaker, Olga Karapanou Crawford, is producing in both cans and bottles will be a big hit with millennial wine drinkers. Sales of wine in cans rose 43 percent year-over-year from June 2017 to June of this year and Right Now is a great wine that consumers can drink everywhere."
Olga Karapanou Crawford, the Stupendous Cellars winemaker, earned her Master of Wine in September 2018 becoming the first Greek winemaker and one of only 380 worldwide to earn the rigorous qualification. She's particularly enthusiastic about Right Now. She said, "Working with cans is such a great way to challenge set beliefs in a traditional industry. Plus, cans are eco-friendly with a reduced carbon footprint. It's about a balance of making great wine that also has a positive impact on the industry."
The Stupendous Distribution Partners include:
To celebrate the launch in Texas, Right Now, will be sponsoring the 2018 Steak Cookoff Association World Championship, October 4 -7 in Fort Worth, Texas.