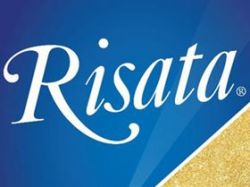 Prestige Beverage Group is excited to announce America's #1 Moscato d'Asti* will soon be available in an attractive new single-serve size!
As a toast to the holiday season, Risata® Wines is launching a stylish and convenient 187ml size offering. While proving that good things come in small packages, these mini bottles add the perfect touch to any occasion, from holiday celebrations to party favors.
Initially only offered in 750ml and limited edition 1.5L packaging, Moscato d'Asti is Risata's award-winning and iconic varietal. The new 187mls are arriving at a peak time in the market where consumers are focusing on a quality over quantity mentality. The smaller bottle's elegant-yet-sleek design with a stelvin closure presents consumers with a touch of luxury while eliminating waste and the need for a corkscrew. The wine's seductively sweet and juicy flavors of peach and apricot combined with hints of honey and citrus elevate the trendy new bottling, making Risata's 187mls the perfect accessory you've been waiting for.
Risata is excited to be releasing their wide-appeal 187ml mini bottles into the soaring market as consumers are currently more likely to try new wines if they don't have to purchase a 750ml sized bottle. While calling upon popular innovations within the market and listening to their consumers' needs, Risata Wines are solidifying their successful footprint in the industry.
Available nationally December 1st with an SRP of $5.99, the Risata 187mls will be a year-round classic.
ABOUT RISATA® WINES
We're proud to say that Risata® Moscato d'Asti are the No. 1 selling Moscato d'Asti in America (yes, we're that fabulous!). Delicious on their own or mixed up into tantalizing cocktails, Risata Wines' super premium lineup of Moscato d'Asti, Prosecco, IL Rosso, Brachetto d'Acqui, Pink Moscato and Red Moscato is perfect for bringing a little luxury to any occasion. Add a dash of delightful to your day with Risata!
Risata – it makes you feel like that. For more fabulous wine fun, please visit us on Facebook, Instagram, Twitter, Pinterest or at our website, risatawines.com.
ABOUT PRESTIGE BEVERAGE GROUP
Founded in 1974, Prestige Beverage Group is comprised of award-winning wines, spirits and beer from around the world. From product development to packaging design and state-of-the-art marketing materials, Prestige Beverage Group, located in Mendota Heights, MN, continues to be an industry leader. prestigebevgroup.com
Read More at source: Wine Industry Advisor
Image Source: Wine Industry Advisor