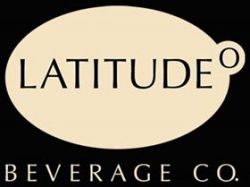 Latitude Beverage Company, the innovative, Boston-based company behind national wine brands such as 90+ Cellars and Lila Wines, kicks off rosé season with the introduction of ACK Rosé and MVY Rosé. These wines are the first to be launched under the company's latest brand, Places Wines.
The new series features beautifully designed labels that highlight special locations across the U.S. The first wines in the series celebrate two of New England's iconic summertime island destinations: Nantucket and Martha's Vineyard.
In addition, each Places Wine is tied to a local nonprofit and will contribute $1 from every bottle sold to that organization. ACK and MVY Rosés will support Nantucket Boys & Girls Club and Martha's Vineyard Boys & Girls Club, respectively.
"With the launch of our first Places Wines, we celebrate two of New England's most beloved seaside destinations," says Kevin Mehra, CEO, Latitude Beverage Company. "We are lucky to call Massachusetts home, and the fact that we can give back to local organizations doing amazing things for the residents of Nantucket and Martha's Vineyard makes this opportunity even more exciting."
This summer's sales from these wines are expected to generate more than $30,000 for these two organizations.
Phyllis McInerney, Executive Director of Nantucket Boys & Girls Club, says that the dollars from the wine will be divided between the youth basketball program and the Club's STEM program. "The Club's basketball program is our largest with over 30 teams and 325 members between the ages of 6 – 14," she said. "We are excited to have the resources for more equipment and staff involvement in each of these programs."
ACK Rosé and MVY Rosé are both premium rosé wines from Provence, France - the rosé capital of the world. The wines are made from a blend of Syrah, Cinsault and Grenache grapes, and are fresh, bright and dry with great minerality and aromas of red fruits and wildflowers. The ACK and MVY Rosés retail for $19.99/bottle and are now available at retailers across Massachusetts. They are also available for purchase online at placeswines.com.
Following on the heels of the launch of the ACK and MVY Rosés will be the release of MTK Provence Rosé (Montauk, NY), NPT Provence Rosé (Newport, RI) and Live Free Languedoc Rosé (NH) - expanding the celebration to great summer destinations up and down the East Coast. For more information on Places Wines from Latitude Beverage, please visit placeswines.com
About Latitude Beverage Company
Latitude Beverage is the innovative, Boston-based company behind a portfolio of national wine brands, including 90+ Cellars, Lila Wines, Mija Sangria, Iron Side Cellars, and Magic Door Vineyards. The company was founded in 2007 by Kevin Mehra who saw an opportunity to make high-end wine more accessible by purchasing oversupply from highly-rated wineries across the globe, bottling the wine under his own labels, and selling it to consumers at a lower price. This unique business model, based on the centuries-old function of the négociant, became the foundation for 90+ Cellars. This same model has enabled Latitude Beverage Company to expand its portfolio with five additional labels, and the company is now recognized as one of the fastest growing wine companies in America (IMPACT Hot Brand 2015, 2016, 2017). For more information, visit ninetypluscellars.com.
Source: PRNewswire
Image Source: PRNewswire