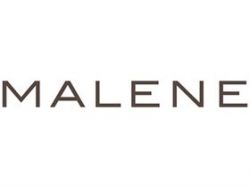 Taking a fresh approach to the tasting room concept, Malene Wines, the newest member of Crimson Wine Group, is proud to introduce its official Malene Rosé 1969 Airstream Overlander Trailer. Reflective of the wine itself, Malene's new mobile tasting room will be parked adjacent to Chamisal Vineyards' tasting room in San Luis Obispo temporarily, but it can easily hit the road and head to the beach or music festivals to serve Malene Rosé on tap.
"Malene is a Provençal-style Rosé from Santa Barbara. It's a complex Rosé, true to its French roots, but grown in California," said Malene winemaker Fintan du Fresne. "We have just released our 2017 vintage, and we can think of no better way to share Malene on tap with our friends who love Rosé, than in our '69 Airstream mobile tasting room."
Reminiscent of the '60's surf scene, the 1969 Airstream Overlander Trailer was sourced, rebuilt and customized specifically for the Malene Rosé brand. The Malene Airstream is roomy enough to accommodate a tasting bar and a cozy seating area for several guests.
Malene's Airstream will make appearances at several locations and events before moving to Chamisal Vineyards winery in May, and its activities can be followed on a @MaleneWinesInstagram page and the #MaleneScene hashtag. It is open every Friday, Saturday, and Sunday from 10 a.m. until 5 p.m. Updates about airstream hours and locations can be found by visiting https://www.instagram.com/malenewines/.
Malene Rosé debuted two years ago with the 2015 vintage and was very popular. To meet increasing national demand, production has been increased significantly in 2017. Similar in structure to the second vintage from 2016, the 2017 Malene Rosé is a crisp, dry, Grenache-based Provençal-style blend, made mostly from fruit from the Santa Ynez Valley appellation. It is $22 per bottle and available across the country or at www.malenewines.com
About Crimson Wine Group
Based in the Napa Valley, Crimson Wine Group crafts benchmark wines from exceptional vineyards in premier wine-growing regions throughout the U.S. Crimson owns and manages approximately 1,000 acres of plantable vineyard land across six distinct regions
Read More at source: Wine Industry Advisor